losing weight is hard
don't you wish it was just as easy to take the weight off as it is putting it on?
I've been in a major funk lately...I suffer from seasonal affective disorder every winter. I guess I'm just a sunshine girl, who needs warmth and light.
I also rather enjoy exercising outside, and since I have asthma, I can't enjoy it in the winter (not to mention I'm always freezing cold, so I can't stand being outside in the wintertime).
But I'm still exercising as much as I can with my dvds and free weights. It hasn't been completely easy, the SAD thing had it's way with me for about a month or so. I think it was the stress from school and the holidays that I was dealing with combined with the SAD that did me in. I'm slowly coming out of it. I'm so thankful for having such an understanding family.
I did lose another pound, so I am now 147 pounds.
I am officially a size 8 too.
I still have a long way to go...but I'm getting there.
did you know that Nutrisystem has some new yummy foods on their menu?
chocolate pretzel bar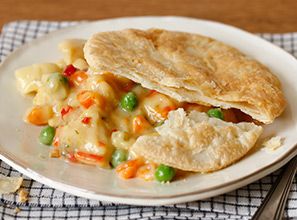 chicken pot pie
nacho chips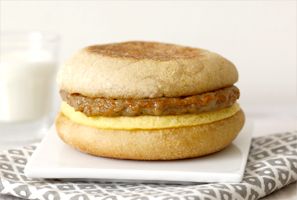 turkey sausage and egg muffin
chocolate covered pretzels
broccoli cheese stuffed chicken breast
and right now, you can try Nutrisystem too....with this special offer - save 50% off your order and get free shipping too!
It really is as simple as opening a box and eating the food.
If you would like to learn more about how to get healthy and lose weight on Nutrisystem - Join today by calling
1-888-853-4689
or by visiting
http://www.nutrisystem.com/nsblog
My Stats

04/27/12 - 180 (starting weight)
05/04/12 - 175 (week one)
05/11/12 - 174 (week two)
05/18/12 - 172 (week three)
05/25/12 - 170 (week four)
06/01/12 - 169 (week five)
06/08/12 - 169 (week six)
06/15/12 - 168 (week seven)
06/22/12 - 166 (week eight)
06/29/12 - 166 (week nine)
07/06/12 - 166 (week ten)
07/13/12 - 164 (week eleven)
07/20/12 - 164 (week twelve)
07/27/12 - 165 (week thirteen)
08/03/12 - 163 (week fourteen)
08/10/12 - 160 (week fifteen)
08/17/12 - 160 (week sixteen)
08/24/12 - 160 (week seventeen)
08/31/12 - 159 (week eighteen)
09/07/12 - 159 (week nineteen)
09/14/12 - 157 (week twenty)
09/21/12 - 155 (week twenty one)
09/28/12 - 155 (week twenty two)
10/03/12 - 155 (week twenty three)
10/12/12 - 154 (week twenty four)
10/19/12 - 153 (week twenty five)
10/26/12 - 153 (week twenty six)
11/02/12 - 152 (week twenty seven)
11/09/12 - 152 (week twenty eight)
11/16/12 - 151 (week twenty nine)
11/23/12 - 150 (week thirty)
11/30/12 - 150 (week thirty one)
12/07/12 - 150 (week thirty two)
12/14/12 - 149 (week thirty three)
12/21/12 - 148 (week thirty four)
12/28/12 - 148 (week thirty five)
01/04/13 - 147 (week thirty six)
*Disclosure ~ I am receiving access to the website and food in exchange for reviewing the diet plan. All opinions herein are my own and were not influenced by Nutrisystem