The count....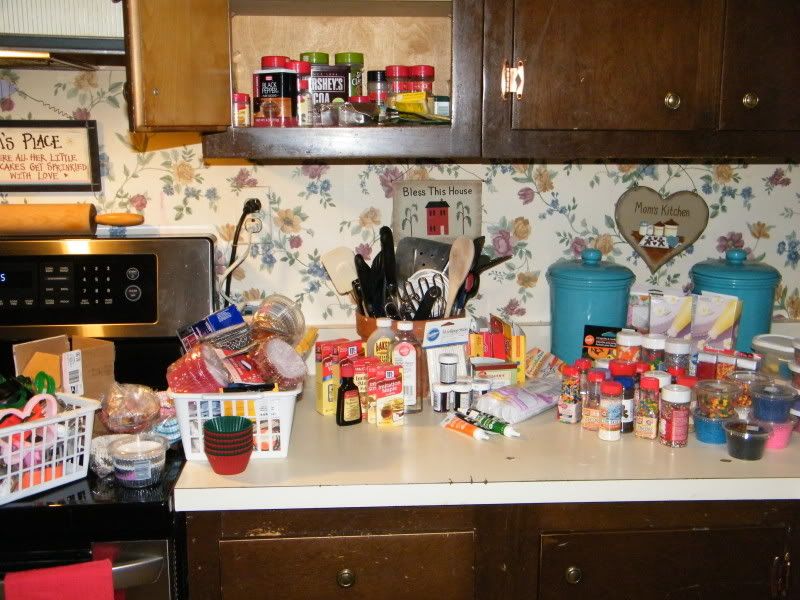 Over 30 packages of cupcake liners.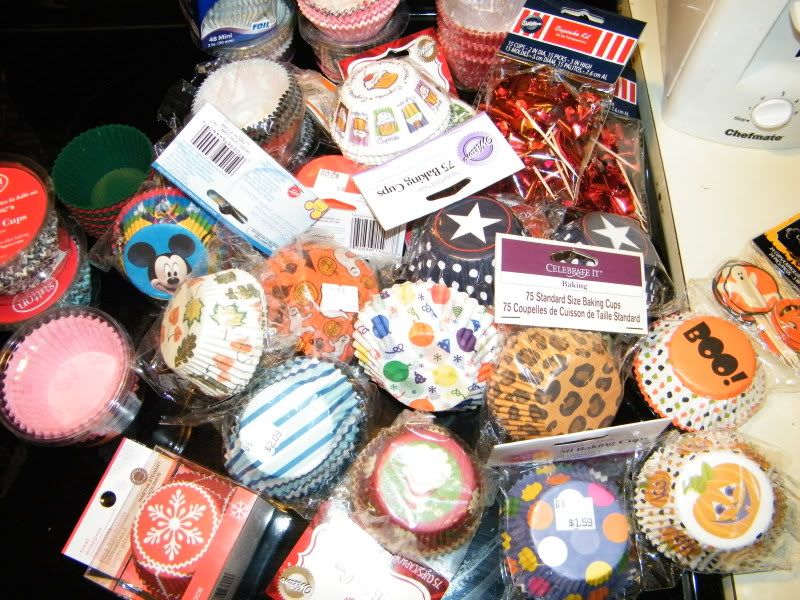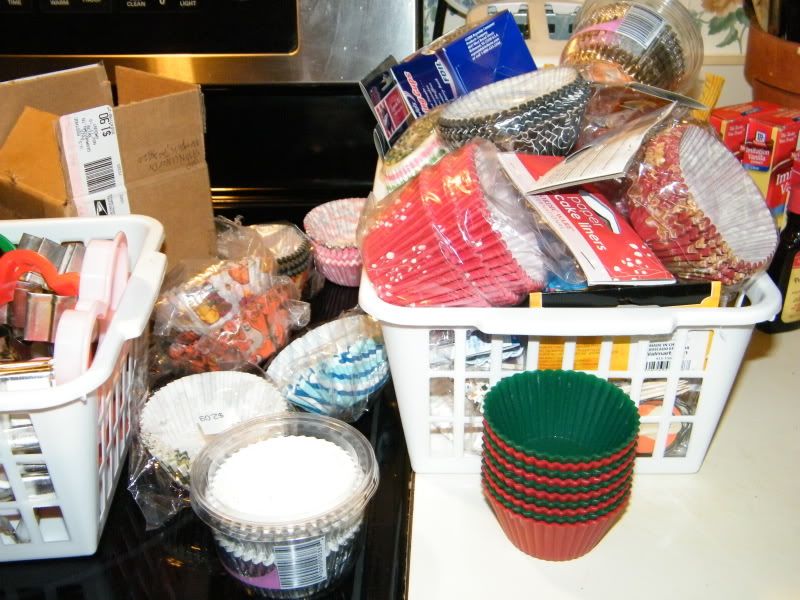 Fifty Plus cookie cutters.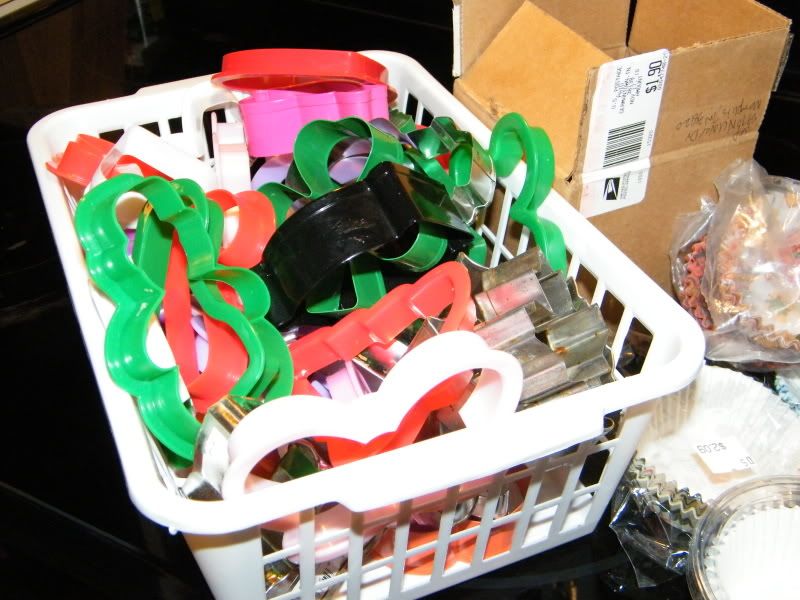 Over 45 sprinkles, jimmies, colored sugars, quinoas and various other cupcake/cake decorations.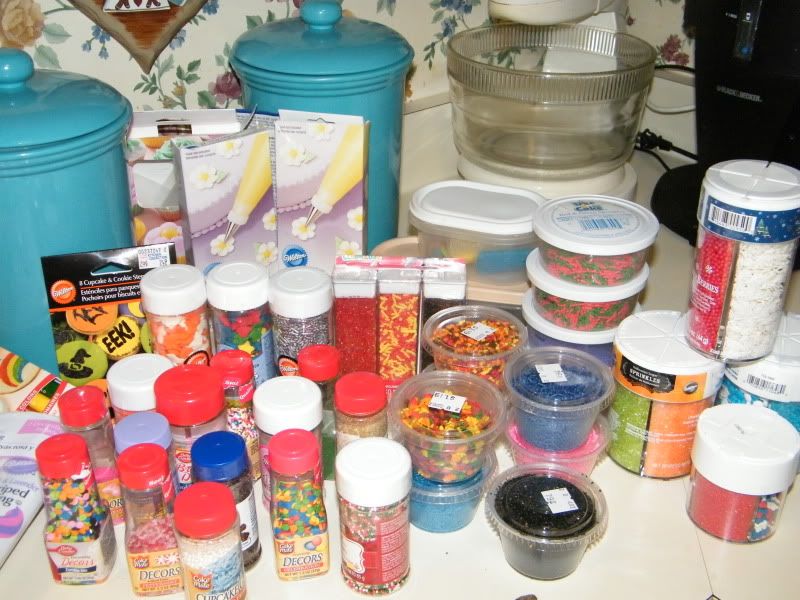 Over 20 bags of chocolate chips, peanut butter chips, white chocolate chips, walnuts, macadamia nuts, pecans, milk chocolate melting chips, white chocolate melting chips, cranberries, m&ms, swirled chips and more.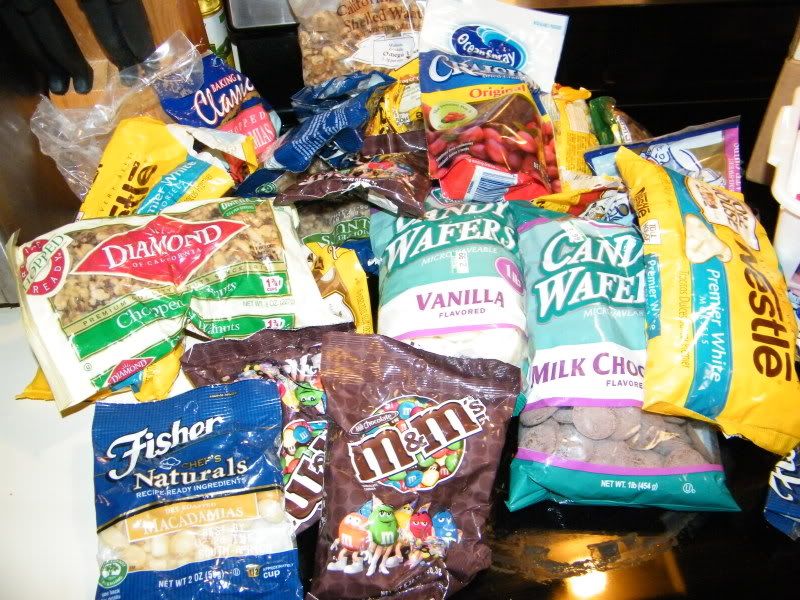 Among other fun stuff (cookie stencils, icing colors, icing bags and tips, icing, cake decorator gels, food coloring, food coloring gels, flavorings, etc).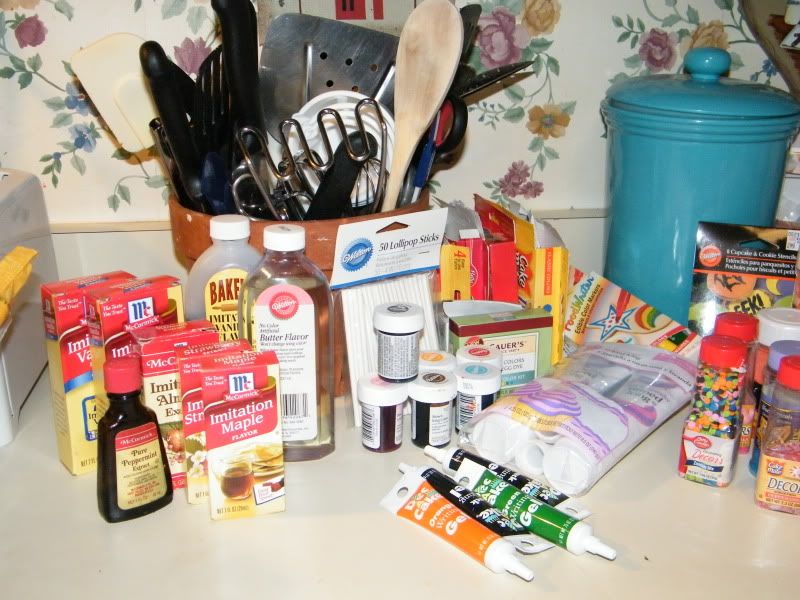 Shhhhhh.......don't tell on me. Just hold me back when the "crack" store comes into sight - LOL!
And, if I ever do get cut off, I'm welcome to sneaking a few fun surprises now and then.
Like these.....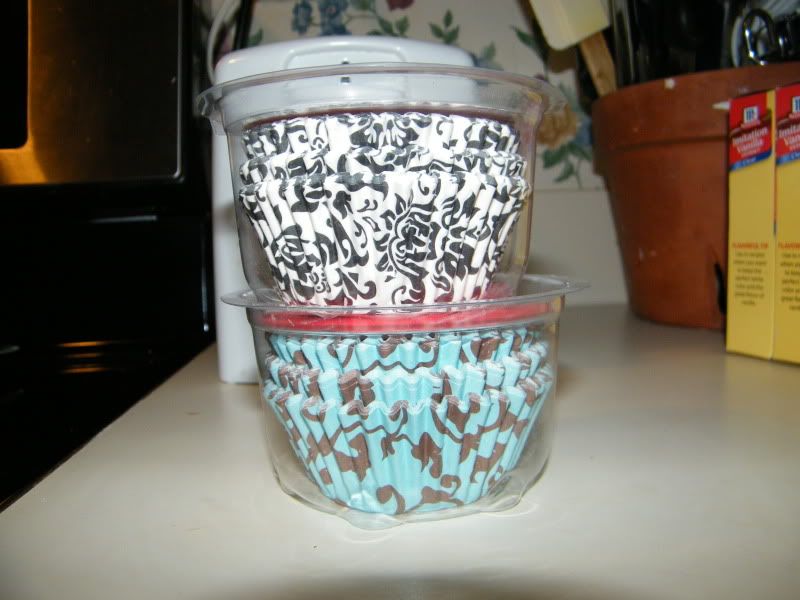 Two of my favorite patterns by Sutton Gourmet Paper
Thanks Kellie for the gift - Christmas came early this year :D