We made this awesome train a few years ago....it has been quite popular ever since.
It's the perfect craft to go with the book or movie
The Polar Express
(which is the book we used for the inspiration)
You will need empty toilet paper rolls or cut up paper towel rolls or even cut up wrapping paper tubes (which is what I used), paint, poster board, yarn, tape and tacky glue (because regular glue didn't stick very well).
Paint the empty tube rolls various colors. We used black, red, orange, yellow, green and blue (but you can make as many cars and use as many colors as you like).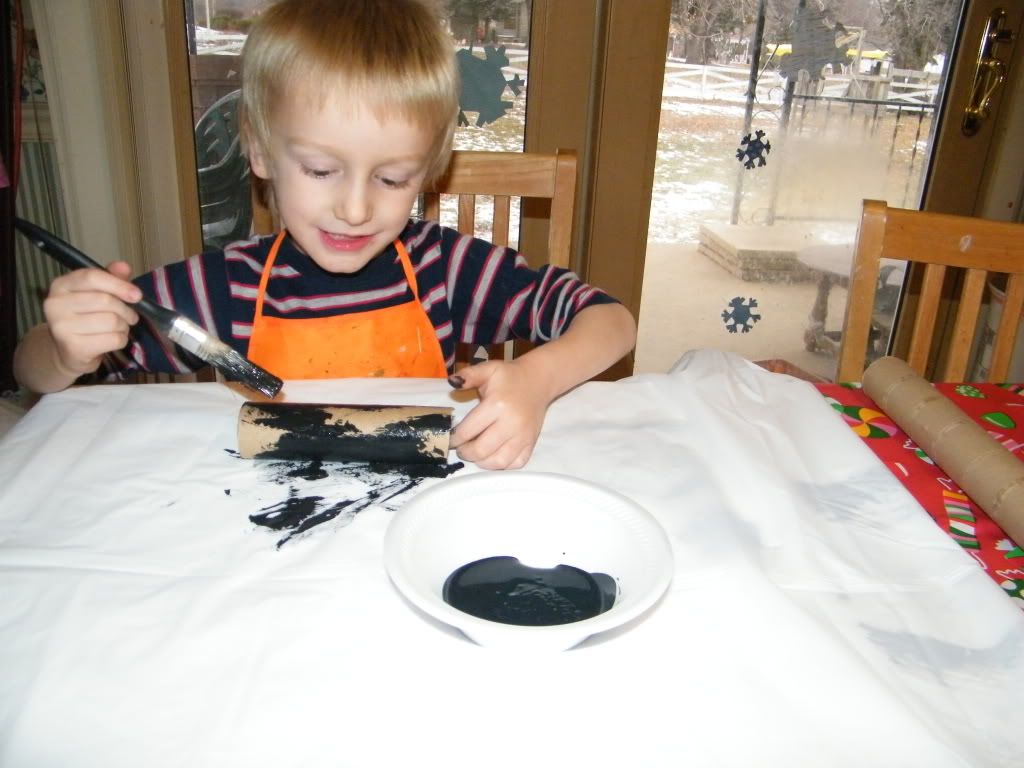 I used black poster board to make some wheels and also used matching poster board (matched to the paint colors) for the side panels of the cars. *Hint - if you don't have colored poster board, you can paint white poster board, the board is sturdy enough to hold the paint without it seeping or bleeding through.
I cut the rectangle shapes to fit the size of the tubes. The boys then used glue sticks to glue the wheels to the side panels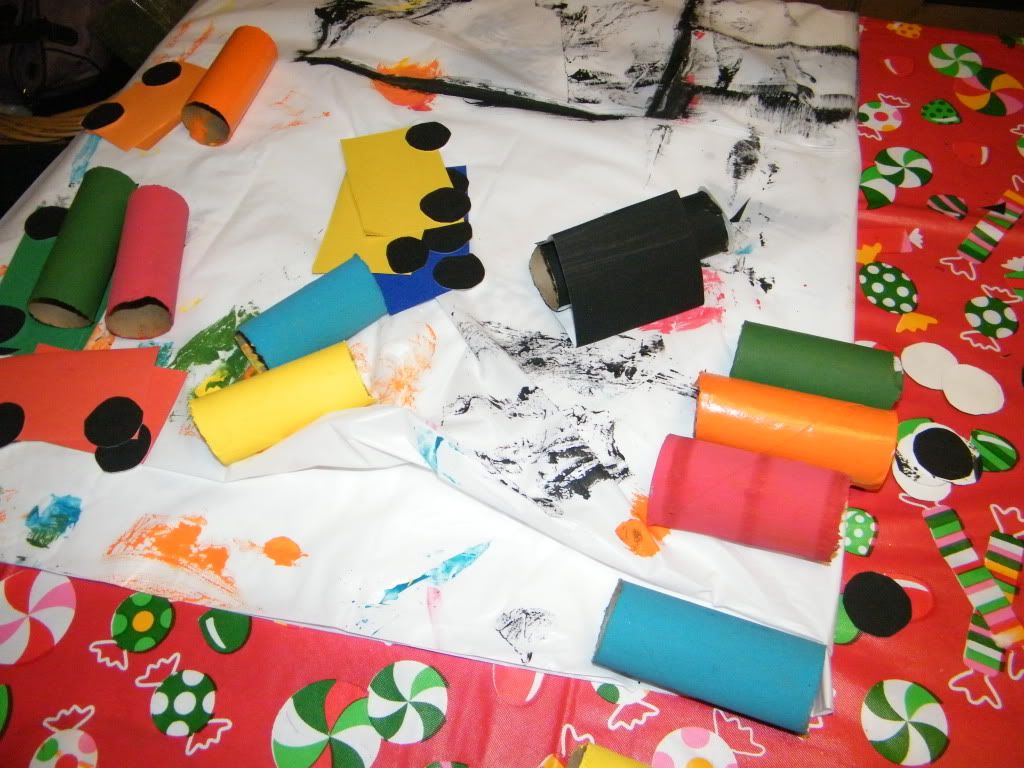 While the paint on the tubes dried the boys watched the Polar Express movie.
I cut out a black circle to cover the front of the train (the opening of the tube) and made a long rectangle to go over the train (fold into three's to make sides and a roof). You can also make windows or add little decorations like stickers or whatever you like to the train when it is dry.
Glue the side panels to the painted tubes. This is where the tacky glue comes in handy. You want the wheels to hang over the sides of the tube.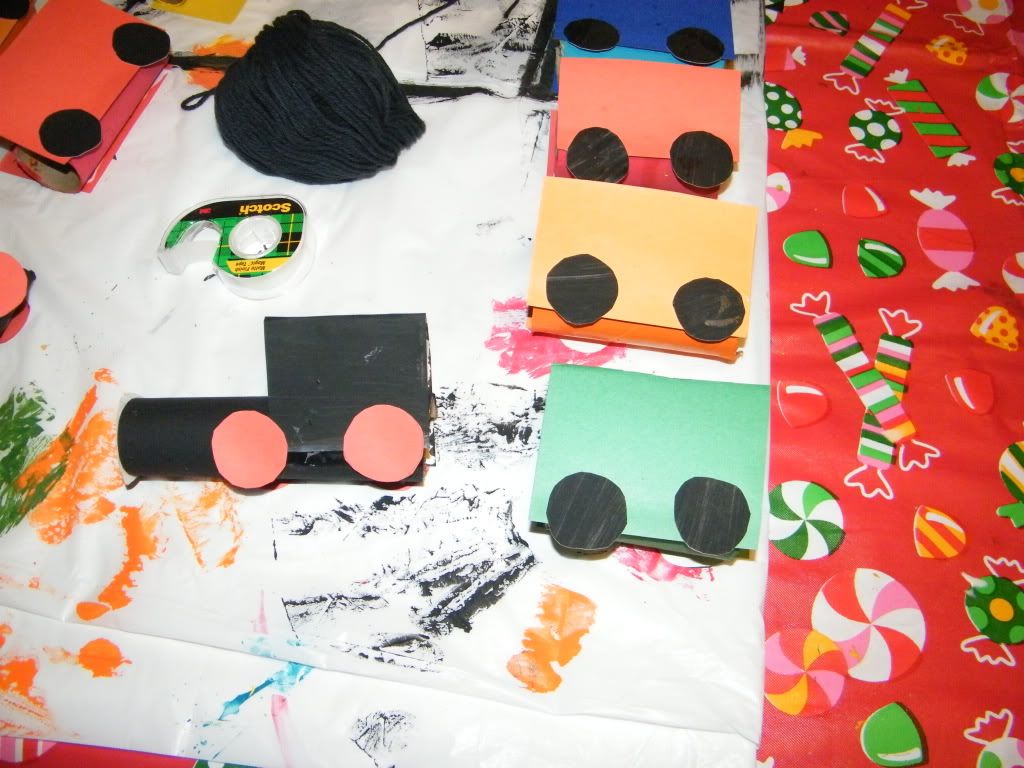 Assemble the train by threading the yarn through the tubes and then taping the yarn to the inside of the tubes.
and there you have it...a sweet little train craft for little ones to enjoy!
Isn't the train just adorable?! LOVE it!
(and not to mention, that little cutie and how adorable he still is)
are you doing the 25 days/25 books with your little ones?
come share your ideas with me on
facebook