It worked...it really, really worked!
I saw this posted somewhere and wondered if it would actually work and it did. And it was so much fun. I had planned on it being a craft project for Nathan and Nicholas, but once everyone saw how the shirts came out, the whole family wanted to make one and I ran out of sand paper.
All you need is crayons, t'shirts, sand paper (we used fine grit 150 -180), foil, cardboard and an iron.
First color your design on the sandpaper (rough side up).
Wrap a piece of cardboard with foil...be careful not to wrinkle the foil. The cardboard and foil keep the design from bleeding through the shirt.
Place the sandpaper (design side down) where you want it on the shirt and iron on a warm setting. Pressing about 10 seconds or so over each section.
And wahlah...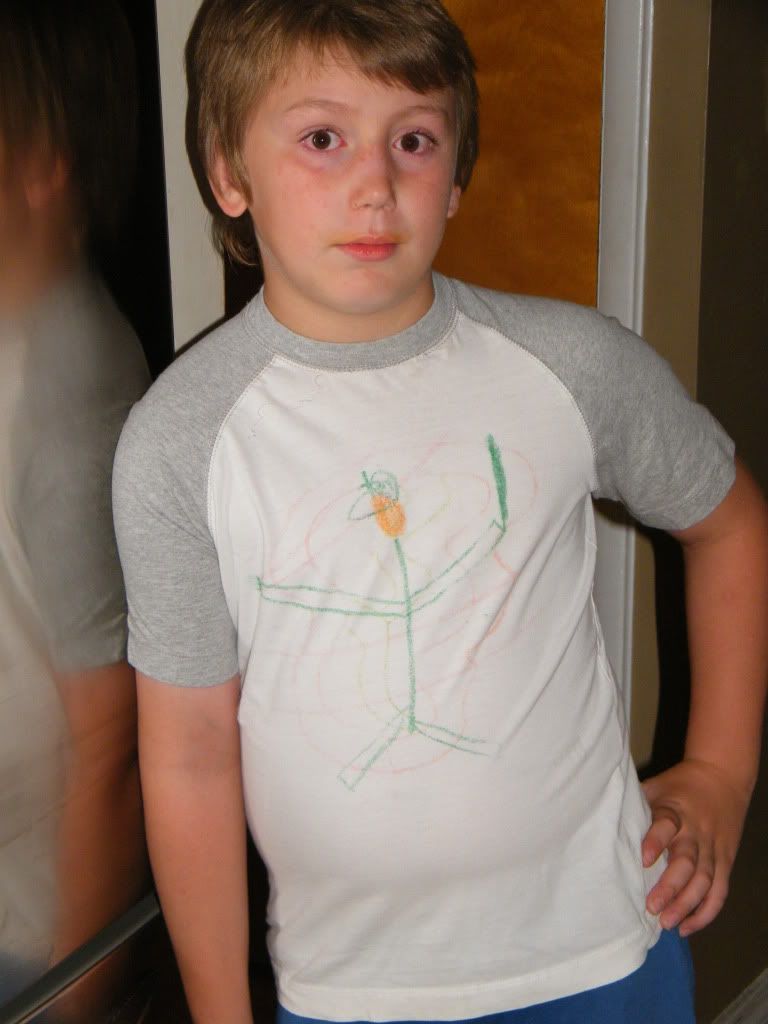 Supposedly, you can wash the shirt in cold water and line dry and the design will stay on the shirt. I haven't washed them yet, so I can't tell you for sure if that part works.
Make sure that if you want to write something, you write it backwards.
(I, of course had to try it out first ;))


This craft was Easy Peasy and Fun, Fun, fun!!!
Linking to....