These are SO Amazingly Good -

You seriously have to make them,

Right NOW....Trust me!
I made these last year and they were

awesome

!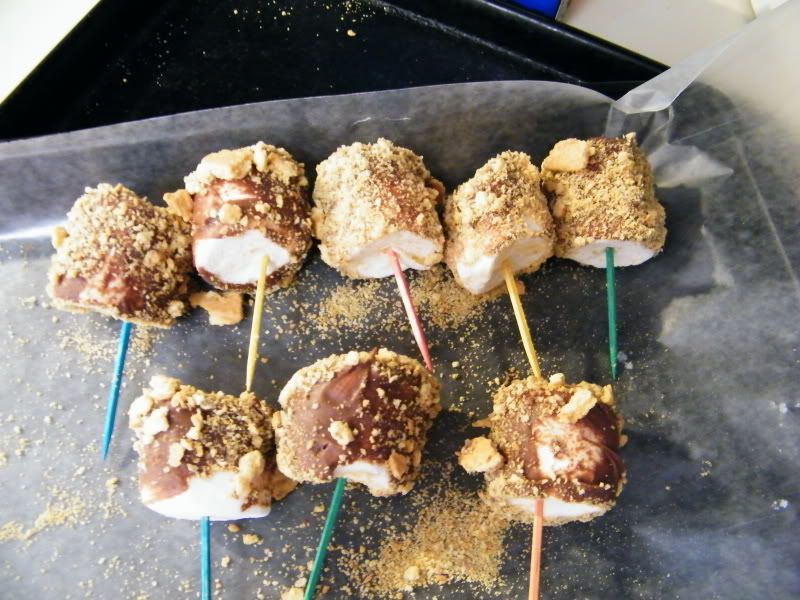 An alternative to
S'MORES......
Stick a toothpick in the
marshmallow
and dip into
melted chocolate
. Roll them around in
crushed up graham cracker crumbs.
Place on wax paper and chill for about an hour. Then, try to contain yourself from devouring the whole platter full.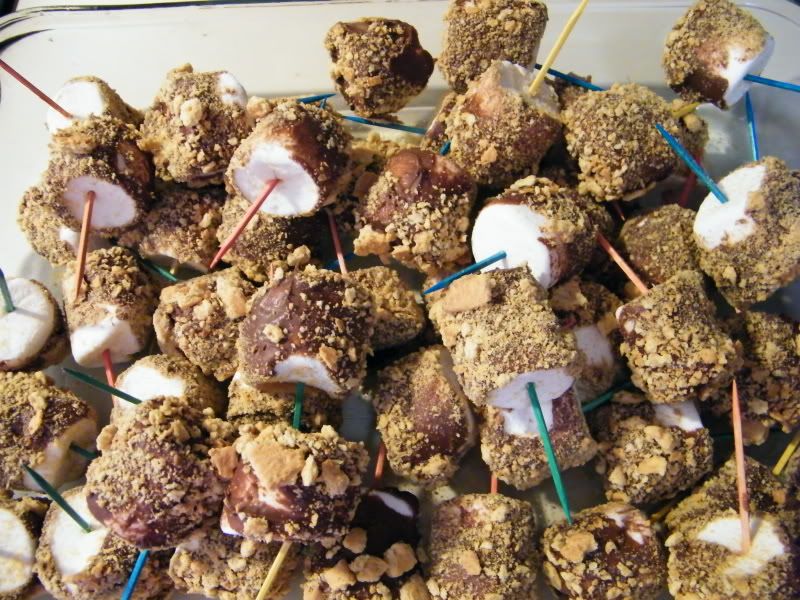 *I didn't think of this until this morning, but wouldn't these be even better if you used a small mini stick pretzel instead of the toothpick? Mmmm, I think so!
Note to self - next time, ditch the toothpick and use a pretzel instead!
Linking to...