I was recently sent a Christmas Cupcake Set by Meri Meri and some cupcake wrappers from
Cake & Cupboard
to review. Cake & Cupboard is a specialty cake decorating supply store. They have everything for your baking needs from mixing bowls to spatulas, to cookie cutters and cake stands and much, much more. Everything you could possibly need for whatever you are baking, they have it. I was so impressed by their store...I was actually awestruck as I looked at all their products.
From their website: Our mission at Cake & Cupboard is to provide you with exceptional products and tools to inspire you and help you succeed in all of your creative baking endeavors. We go out of our way to find new and unique items to bring to you.
From your apron to your rolling pin we want you to have style and confidence while baking. Providing you with helpful hints, recipes and practical knowledge, we hope to encourage you and share our enthusiasm and love of baking. With the right tools, a dash of inspiration and a boundless imagination, you can achieve your baking goals!
The California based company is owned by Dustin and Sarah Maxam. Sarah's love for baking is what inspired this speciality shop. Each item is personally hand picked by Sarah. She makes it her goal to find the best products from around the world and make them available to you. Cake & Cupboard is so much more than just a baking supply store. For instance, on their inspiration page, they share easy to follow instructions with pictures for some amazing cakes, cupcakes, candy and more. They have a recipe page as well as a FAQ page where they answer the most common questions and even share a few tips.
I absolutely adored the Christmas Cupcake set that they sent me. The liners were thick and held up nicely when the batter was being poured into them. And the picks were super cute (a Santa, a stocking, a tree and a reindeer) and coordinated with the liners. The kit came with 24 liners (2 styles) and 24 picks (6 of each design), everything you need to make some super cute cupcakes. I actually sprinkled some red and green jimmies (Not included) on top of mine for some added flair. My kids loved the look of the cupcakes. They practically begged me to let them take the cupcakes to school to share with their friends. I haven't used the cupcake wrappers yet, but if they are anything like the cupcake kit, I'm sure I will love them as well.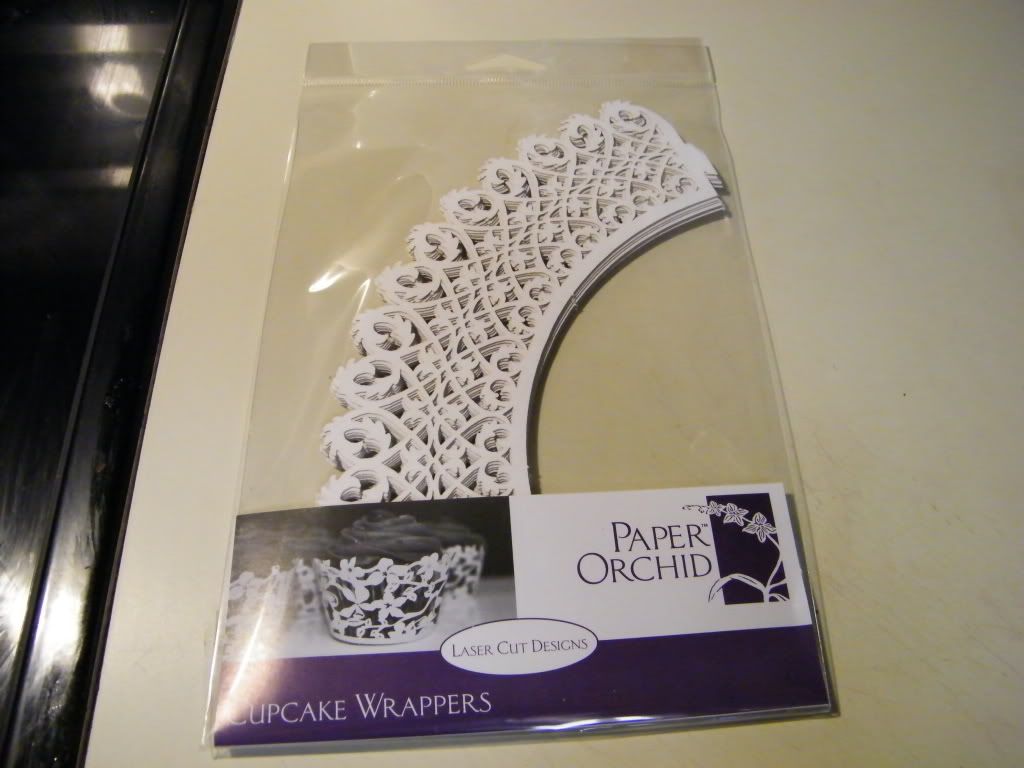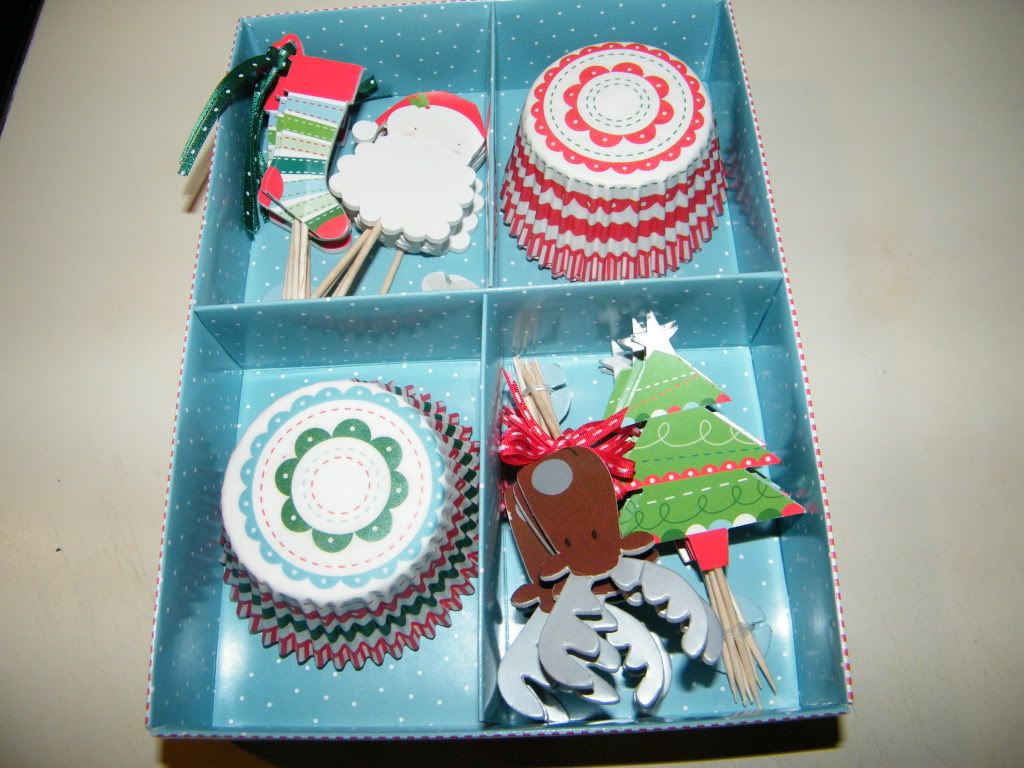 If you are still looking for a gift for the baker in your life, or you are a baker and are looking for a new supply store...I highly recommend Cake & Cupboard. You will be sure to impress your guests or clients with these amazing and beautiful products. To make your shopping experience even sweeter,
Cake & Cupboard
has generously offered to give my readers 15% off their next purchase. Just use this special Promo Code: MommyLand2010 when you are checking out. Happy Baking!
* Disclosure: I received the cupcake set and wrappers for review purposes only. The opinions herein are my own and were not influenced by Cake & Cupboard. I was not compensated in anyway.