Day Two of our Christmas Advent season.....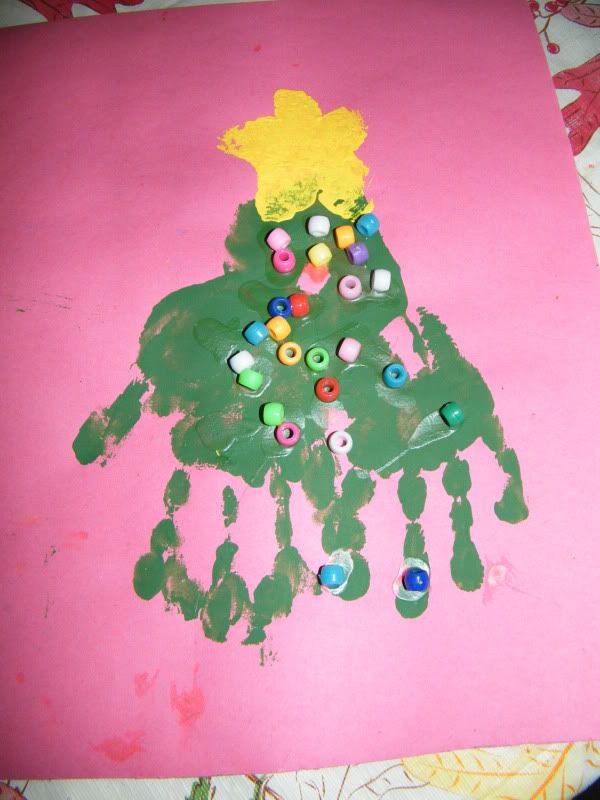 I painted the boys hands green and pressed them to red construction paper in the shape of a tree.
Then I poured some yellow paint on a paper plate and let the boys use a star shaped sponge to make a star topper for the tree.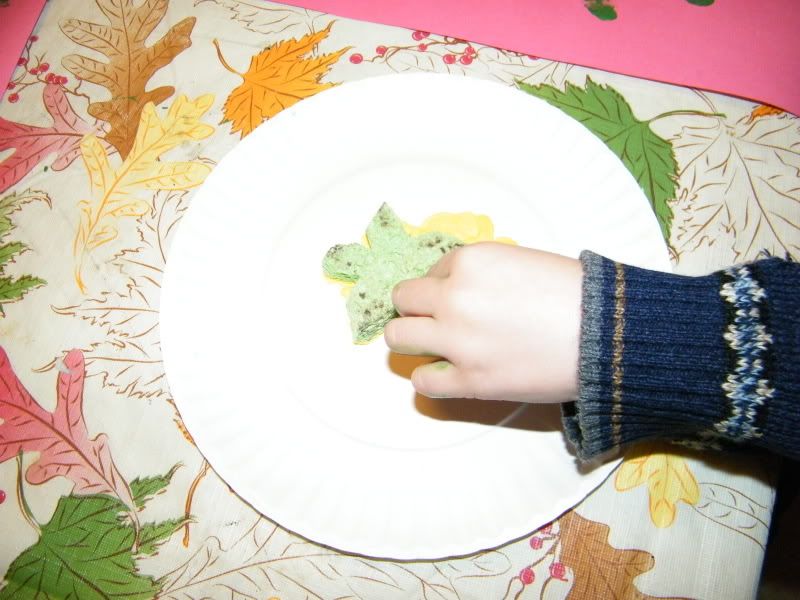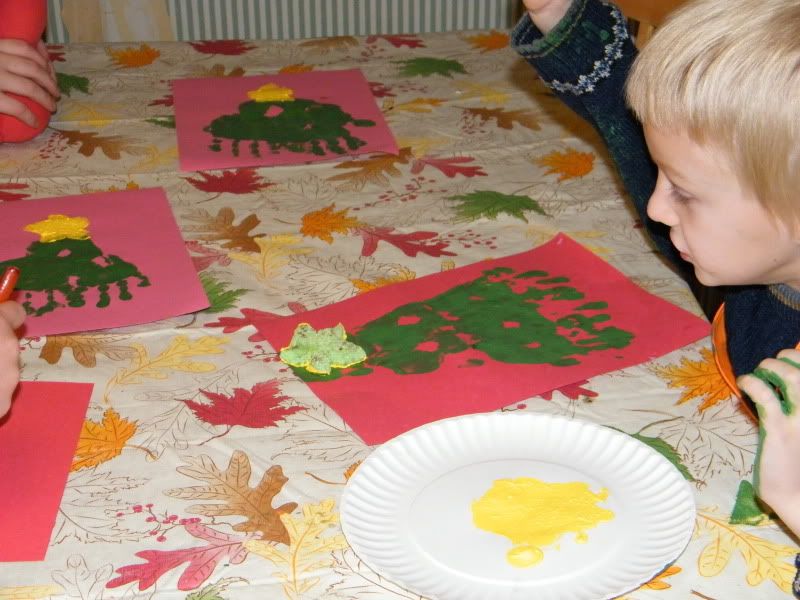 You can also paint a tree using a paint brush instead of using handprints.
Then I got out some glue and beads and the boys decorated their trees with the beads.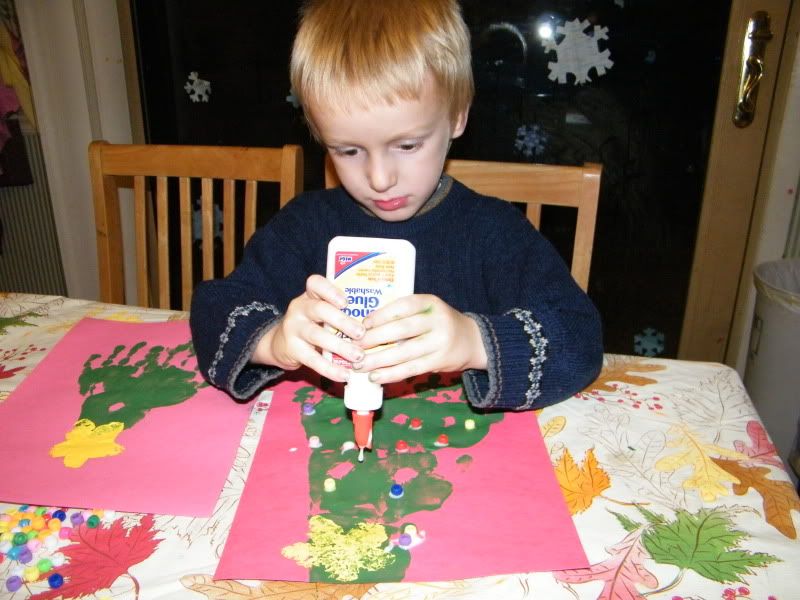 Nicholas' tree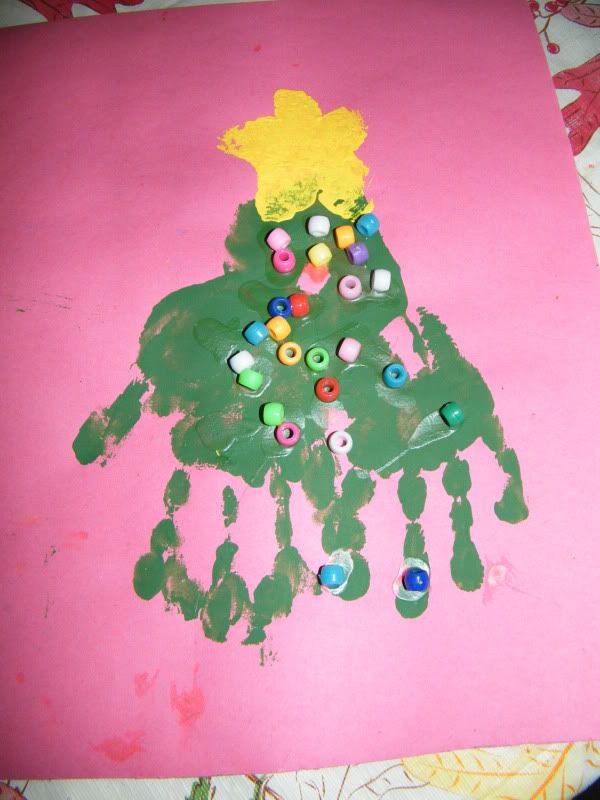 Nathan's tree
We also unwrapped another book to read.
Our book was Mr. Willowby's Christmas Tree by Robert Barry
This book was really sweet...the boys loved it and tried to guess who would get the topper next.
How are you enjoying the advent season? Any ideas you would like to share....Leave me a comment!