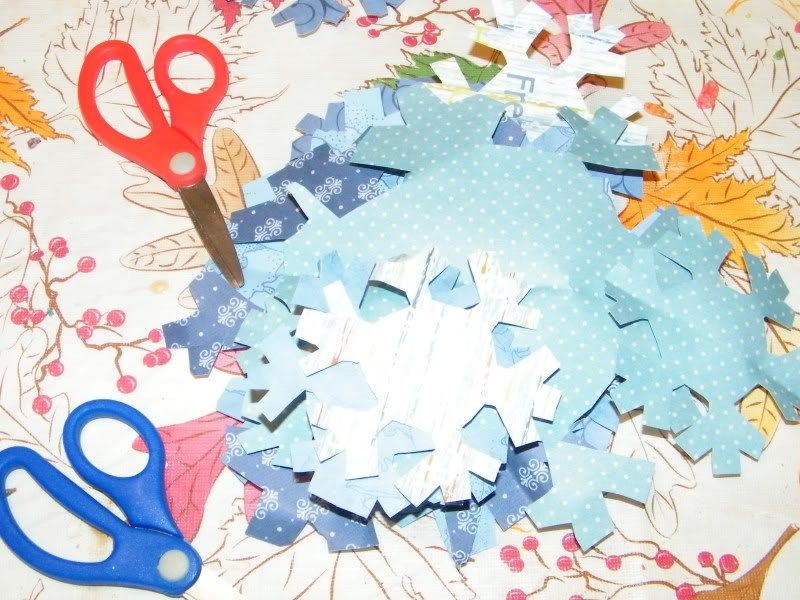 For our first day of Advent we celebrated by making scrapbook paper snowflakes. To make the snow flakes, I found a snowflake template at DLTK and used the pattern to make another size, so that we had both large and small snowflakes. Then I dragged out the scrapbook paper and found all the blue patterned pages. We were able to make one large and two small snowflakes out of each sheet of paper. The kids traced and cut out the snowflakes and then we taped them to the patio doors for some fun, cute winter decorations.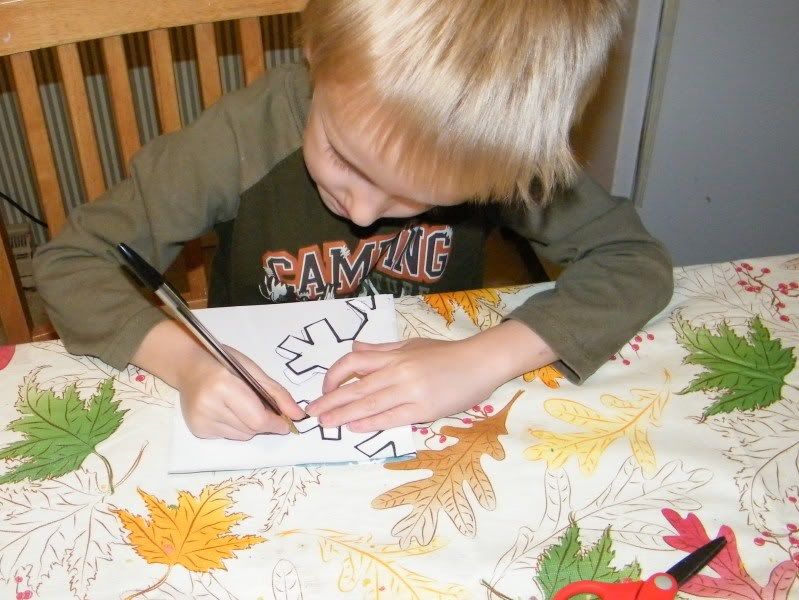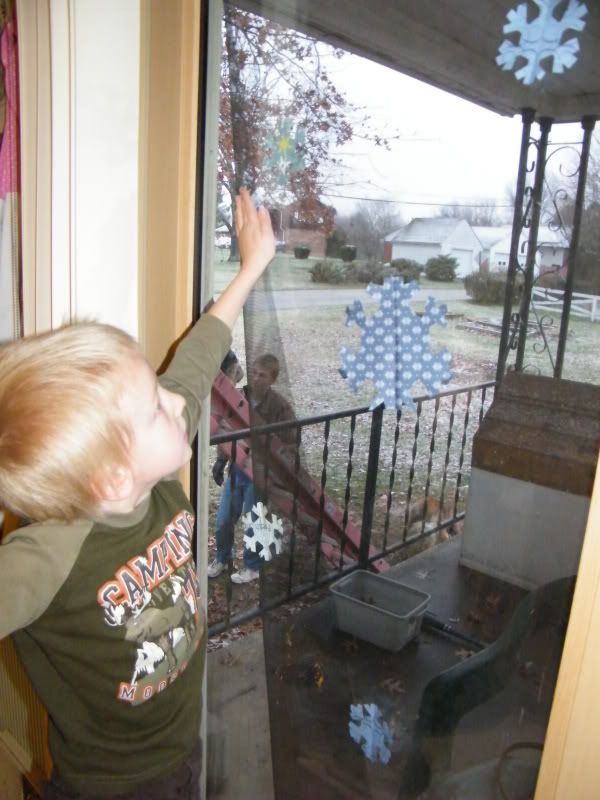 We baked cupcakes in snowflake patterned liners.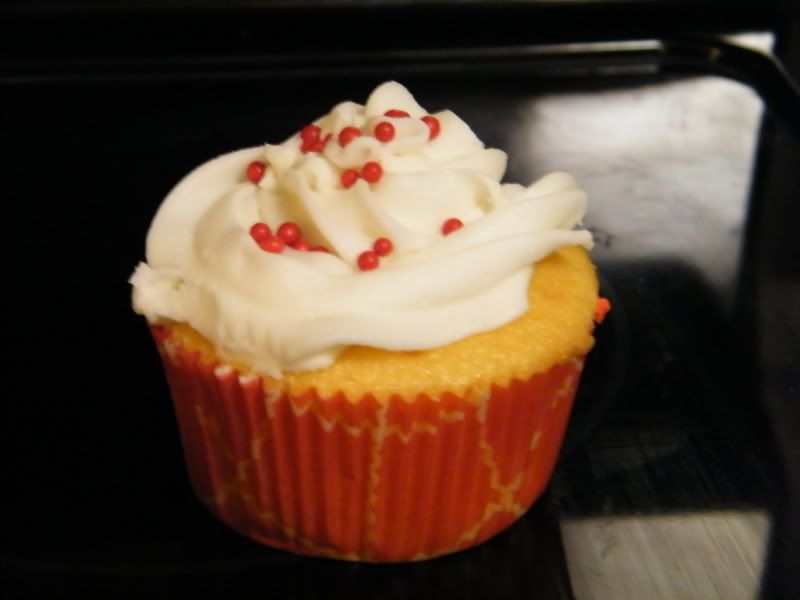 And not just any old cupcakes
Cupcakes with Creamy Centers.......Oh Yumm-o!
We also read our first book to celebrate our new tradition (25 Days of Christmas books).
The Snow Speaks by Nancy White Carlstrom