These came out so stinkin' cute!
I found this at
Free Kids Crafts
, it came with instructions and templates for the hat, eyes, nose, etc.
The patterns were to small for the size of the plate we used, so Sarah drew new shapes to fit our size.
First paint a paper plate skin tone color
Once the paint dries, glue the face and hat pieces to the plate, we used wiggle eyes, instead of the eye template.
Glue some white crepe streamers to the bottom of the plate
We tried gluing pom poms to the hat, but they wouldn't stick very well, so we just used paper instead.
Attach a cute ribbon to the top to use for hanging it. (Nathan's said "naughty or nice" - how appropriate for Santa lol)
After our craft time, we opened another book.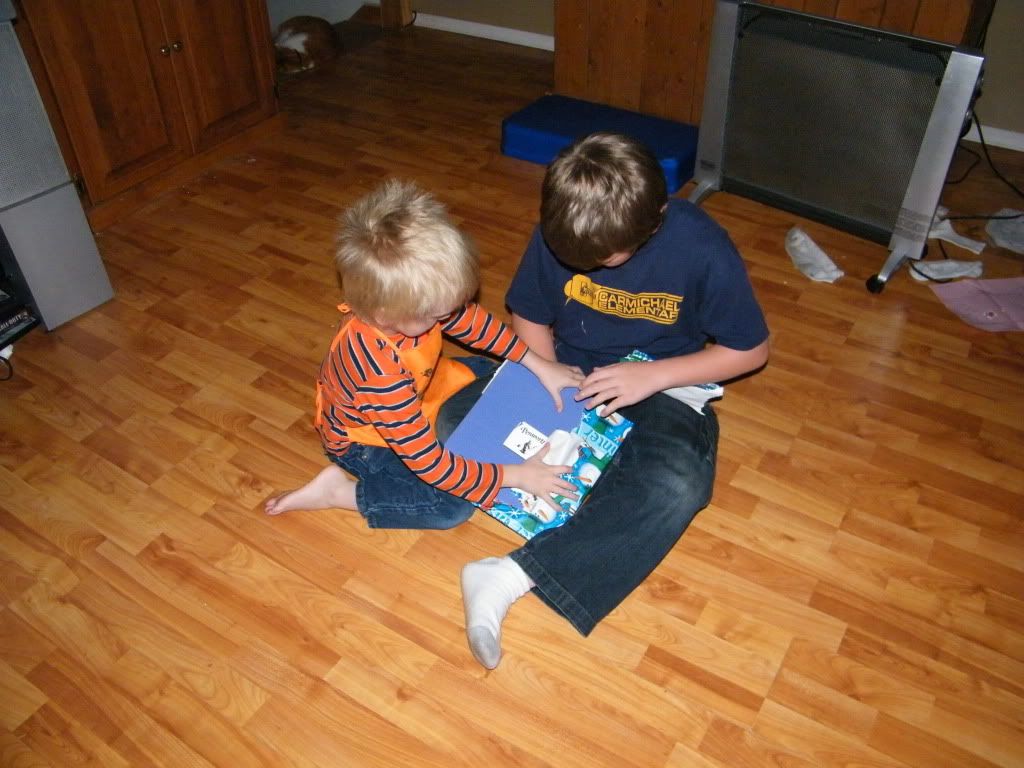 Santa Claus Is Comin' To Town