Nathan's 5th (Nooooo) Birthday is coming up. So, to let him celebrate a bit with his new friends at Kindergarten Club, I made cupcakes for his snack day. I brought along a candle and the kids (and parents) sang to him. He LOVED every bit of it. It made him feel extra special for the day....seriously, you couldn't wipe the smile off his face!
I made Scooby cupcakes, because Nathan loves Scooby. They came out really cute and I was pretty darn proud of myself with the finished product. I bought the toppers (which were rings) at the
crack
candy and cake supply store, that I swear I go to at least once a week.
Don't you just Love them.....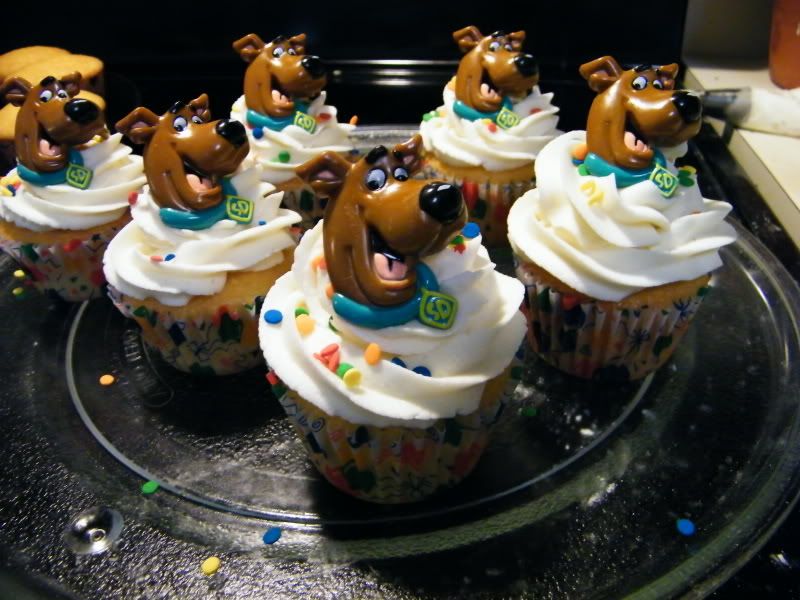 I bought the box at Walmart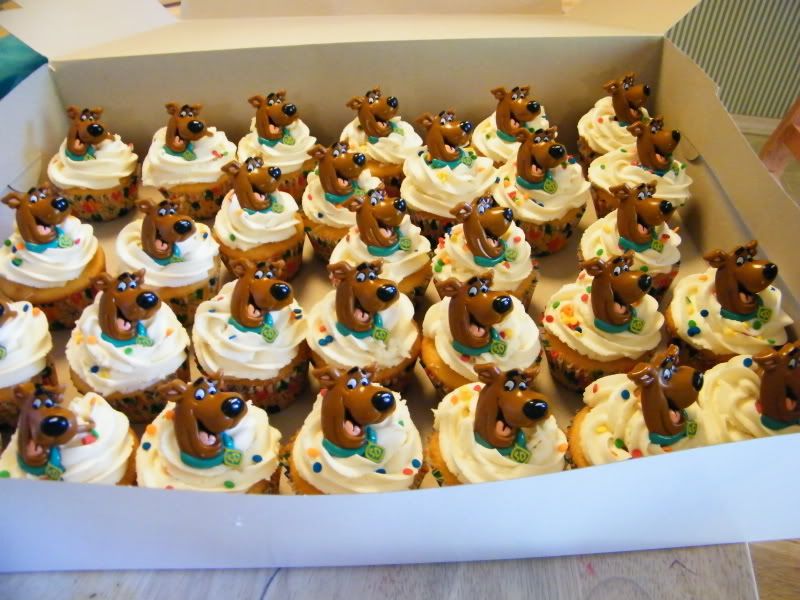 Happy four days early Birthday Buddy!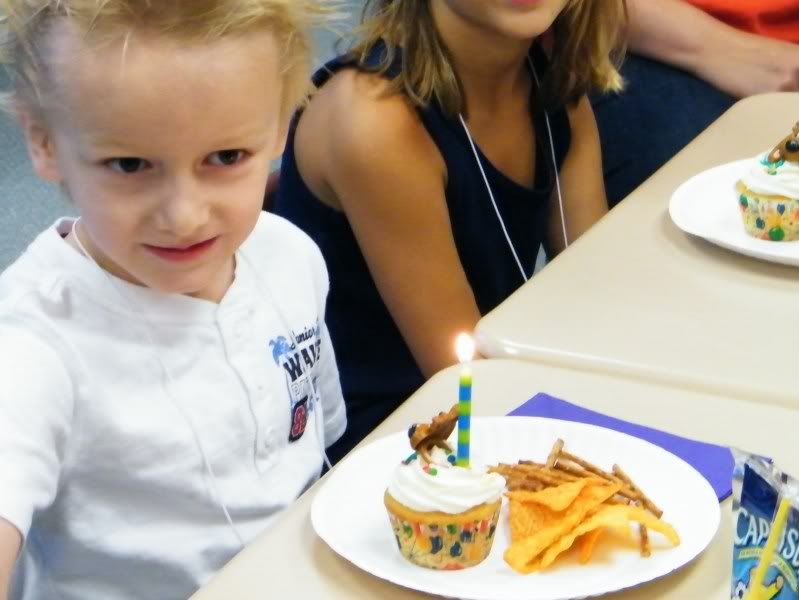 Amanda did his hair....LOL!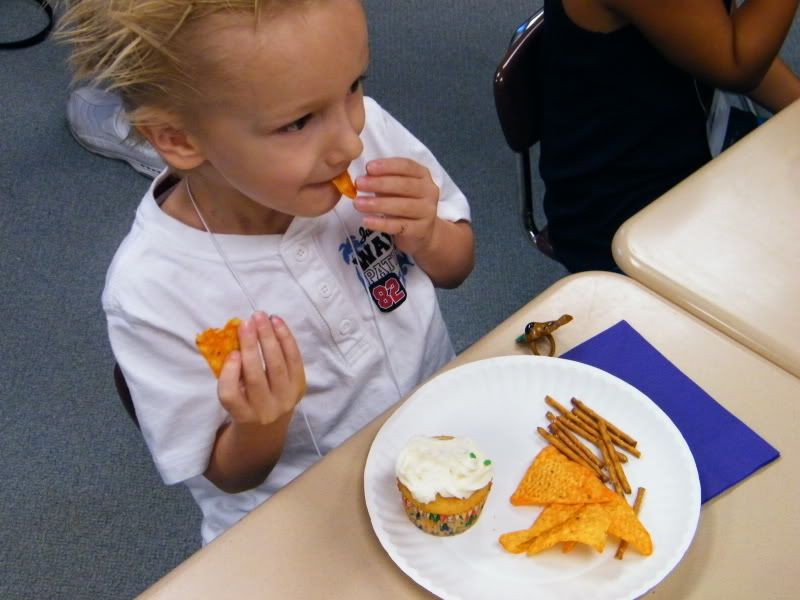 They played outside at the playground afterwards