As you all know by now...I LOVE a good cupcake. I love baking them, decorating them, eating them and sharing them (well, sometimes I share them hehe). I have a super serious addiction to buying cute cupcake liners and sprinkles - Remember peeking into my baking cupboard? I have tons of sprinkles, sugars, quins, jimmies, nonpareils, icing colors, liners, etc. I just can't help myself! Every time I see a new design or a fun cute sprinkle, I become almost obsessed...if I don't buy it when I see it, it'll bug me until I go back and get it.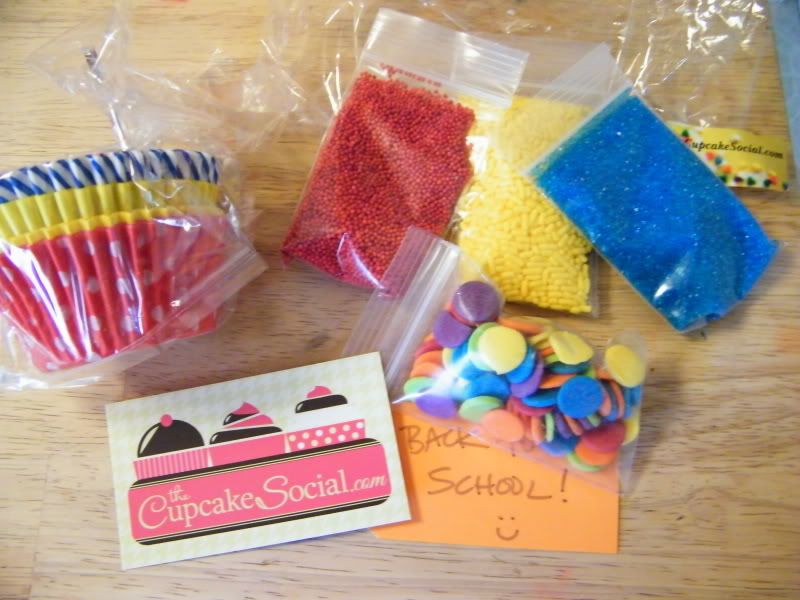 I recently received the cutest cupcake liners and sprinkles from
The Cupcake Social
, an Etsy store. They have so many pretty liners and such a wide selection of sprinkles and sugars. Everything from dog bone shaped candies to edible animal shapes and hearts to ballerina and halloween toppers and rings...so many different colored jimmies, sugars, sprinkles, crystals and quins ..... I'm in love! There are dozens of different liners too...from zebra prints, to ginghams, to swirly patterns to florals prints ..... the selection is endless! They sell mini liners, to standard and jumbo sizes as well.
Besides the beauty of the liners, one thing I noticed using these is that, the color never faded. Even the yellow liner, while using yellow cake, the color stayed as bright as it was before I used it. If there's one thing that makes me nuts when using liners is that the color fades or blends into the cake, but these liners didn't do that. So awesome!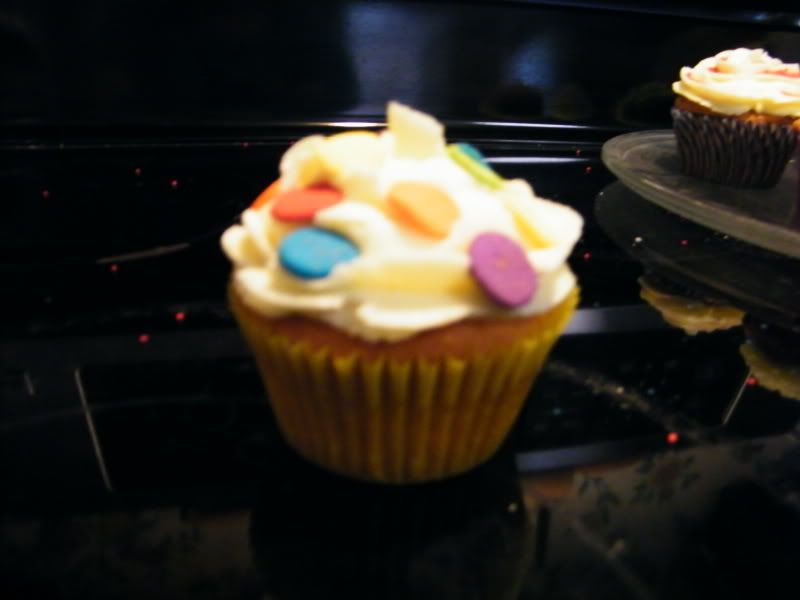 The store also sells packaging, twine and tags, cookie cutters, pinwheels, candles and cupcake toppers. So Many Cute Things! I can't tell you how much I absolutely adore this store!! If you love cupcakes as much as I do, whether baking or decorating them...You definitely need to check out The Cupcake Social.com.
*Disclosure: This review was based on my own honest opinion. I received the liners and sprinkles for review purposes. No other compensation was received. The opinions stated are my own and in no way influenced by The Cupcake Social.