I saw this posted on
Almost Unschoolers
and thought it sounded like a fun idea. Homemade fingerpaint that smells like Fall....Sounds Cool, Right?
Recipe:
1 cup corn starch
8 TBS sugar
4 cups water
Directions:
Mix it all together and cook and stir over medium heat until it starts to thicken. I actually cooked mine a little too long and it came out more like a gel than a paint, but Nathan and I liked it better that way. To make the paint smell like fall scents, I added a little of each to the paint - cinnamon, ginger, apple pie spice, pumpkin pie spice and I cut open an orange spice tea bag to use as well. Then, I added some food coloring to each bowl with the scents (orange, brown, red, green and yellow).
Nathan and I used sponge paint brushes, instead of our fingers. We painted pictures of fall trees. I also found some print outs of leaves online and printed those out, which we painted and I cut out once they dried.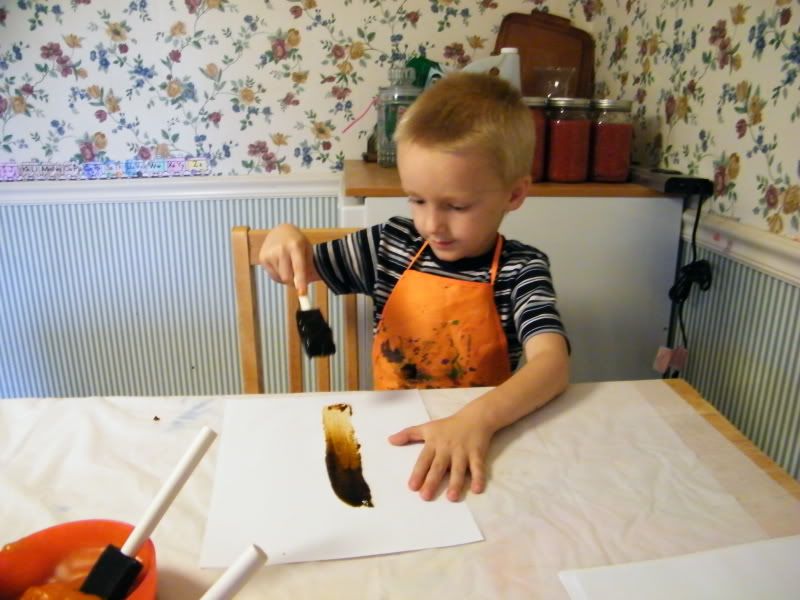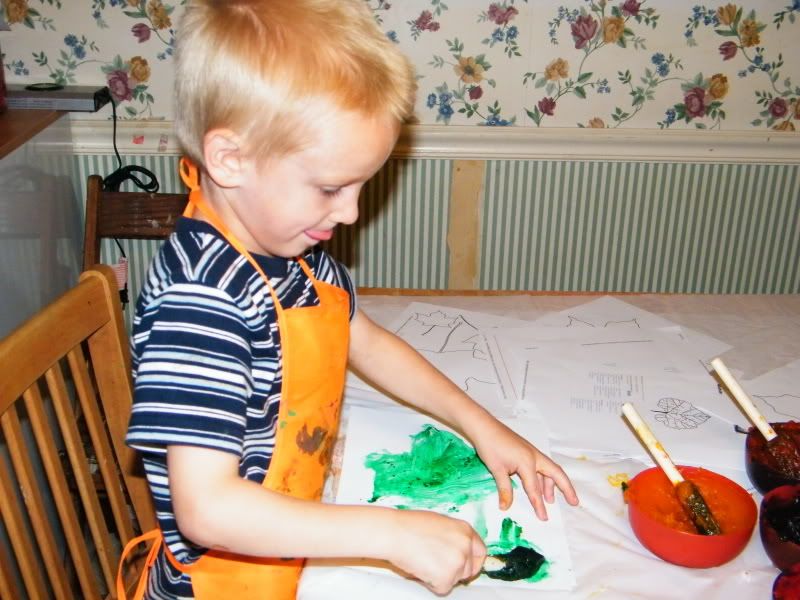 The next day, we made a tree using paper bags and taped the leaves to the tree. This made a really awesome fall display for our house and was a great way to showcase Nathan's art work as well.