I thought I was looking pretty darn cute last night. I got to go out all on my own - no kids...no hubby...no work (because contrary to popular belief, going to work is not getting out of the house on your own) - it was divine! I went to a Taste of Home Magazine cooking school show. I have never been to one before so I wasn't sure what to expect, but I must say it was a lot of fun.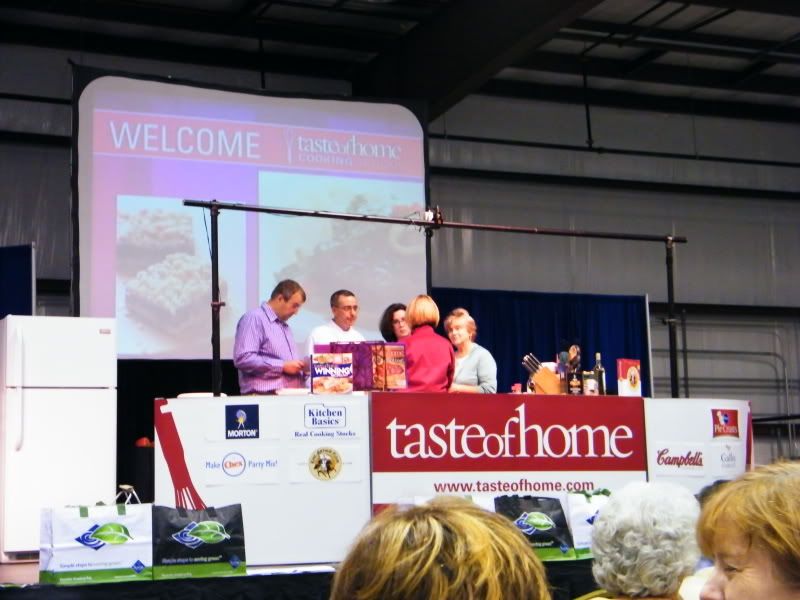 I checked out the vendors, got some freebies, coupons and discounts. I ate half of a pulled pork sandwich and a few chips (I swear that sandwich was the size of a frisbee - it was HUGE, I could barely eat half of it). I paid a little extra for premium seating (totally worth the money, by the way). And watched as they demonstrated ten different dishes (such as Upside Down Banana Pecan French Toast, Cornbread Stuffed Turkey Breast, Cookie Dough Truffles, Sausage Stuffed Red Bell Peppers and French Cranberry Apple Pie). I learned a few new techniques and tricks as well. Cheryl Cohen, top culinary expert was funny and informative as she went through each recipe step by step.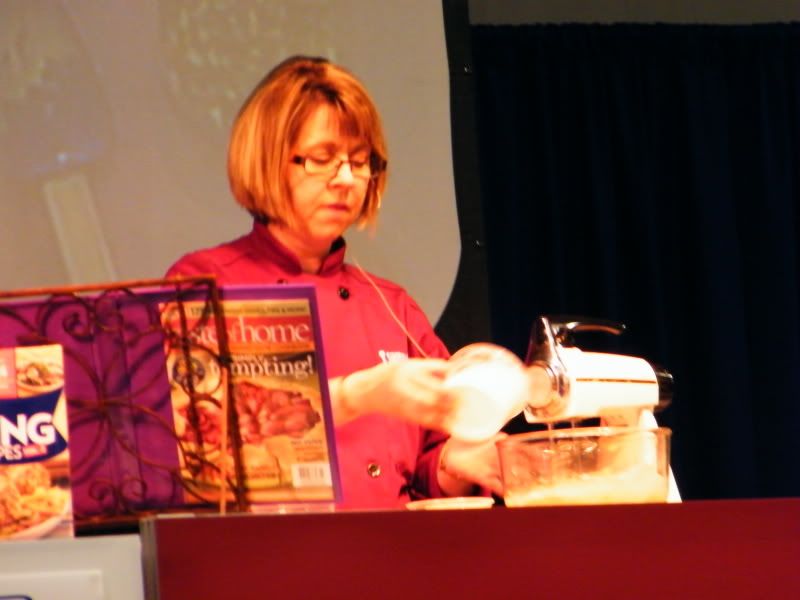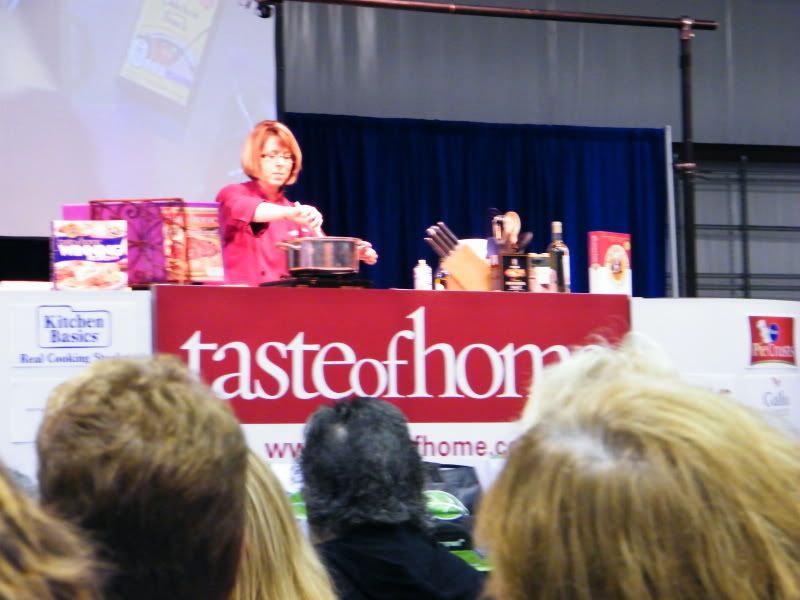 I want to go again.
I got some really cute bloggy awards this week from some sweet ladies.
Thanks ladies, you sure know how to make someone's day!