I've had a few people ask me how to make chicken parmesan. This is the easiest, most simple thing to make...I swear. And it doesn't take a lot of ingredients either.
All you need is some boneless, skinless chicken breasts (I like to use tenderloins, but that's just me), olive oil, seasoned bread crumbs, a couple of eggs (beaten), spaghetti sauce and provolone cheese.
Heat your oven to 350*
In a skillet, heat some olive oil on medium low setting (a few splashes or enough to coat the pan will do).
Dip your chicken in the egg.
Coat it with the bread crumbs.
Fry the chicken in the skillet. Turning only once. It takes about 5-7 mins for both sides, if you are using the tenderloins....obviously longer when using the breasts (remember you can check for doneness by pricking it with a fork, if the juices run clear than it's done)
Layer a small amount of sauce in a baking dish.
Put the chicken on top of the sauce.
Place a slice or half a slice of provolone cheese on top of the chicken.
Spoon a small amount of sauce on top of the cheese.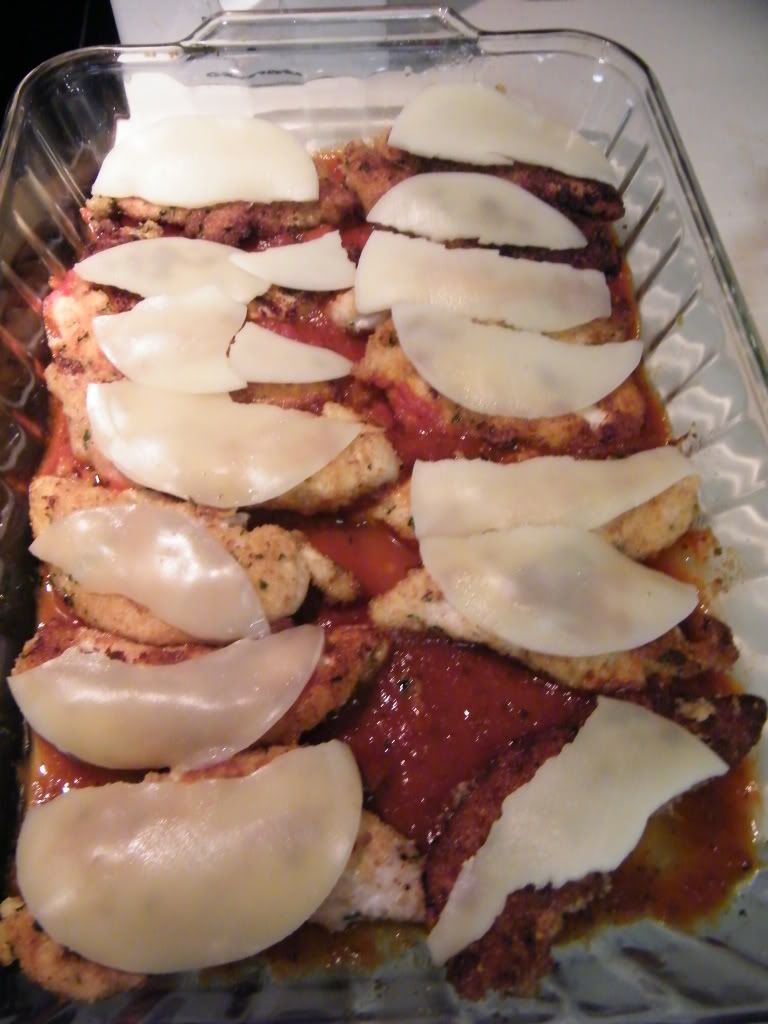 Bake for about 10 mins or so....long enough for the cheese to melt.
Serve with pasta.