We made this heart mobile using scrapbook paper. It was fairly easy to make and the end result is adorable!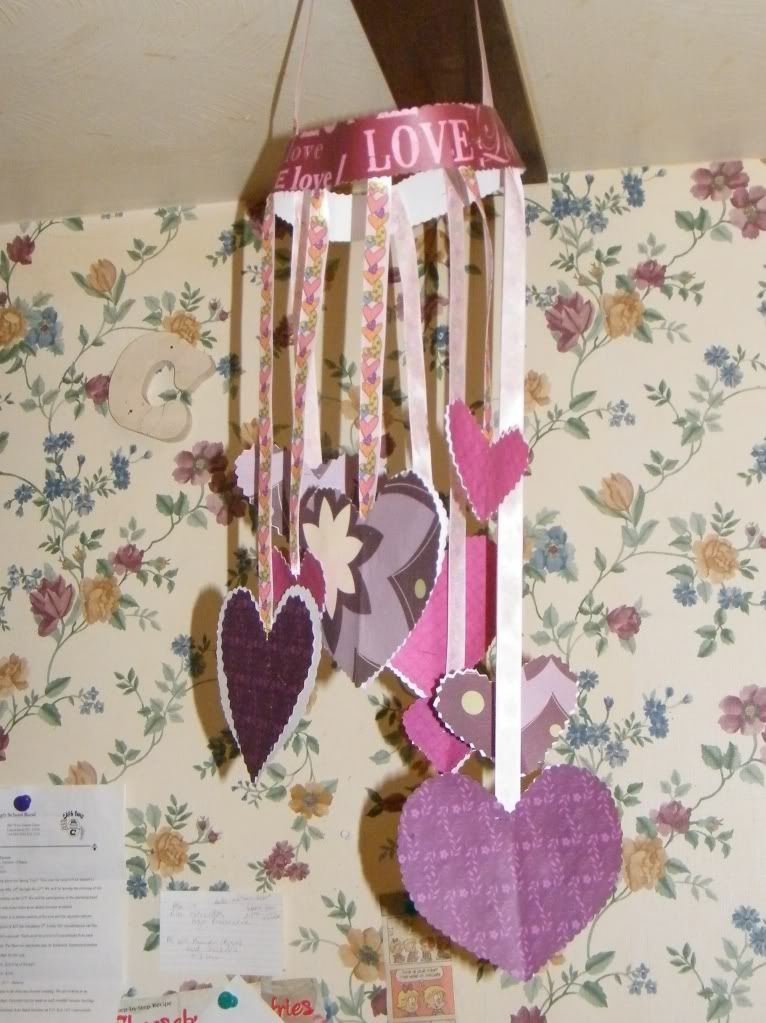 You will need scrapbook paper or construction paper, ribbon, glue, scissors and a stapler. I cut out various sized hearts using scrapbooking shears (wavy and zig zag ones). You will also need two of the same size and pattern to glue them together.
I also cut two strips of paper, glued and stapled them together to form a ring to hang the hearts.
All you need to do is glue the same size, same pattern hearts together and attach a ribbon inside using a staple to secure it. Cut the ribbon in varied lengths.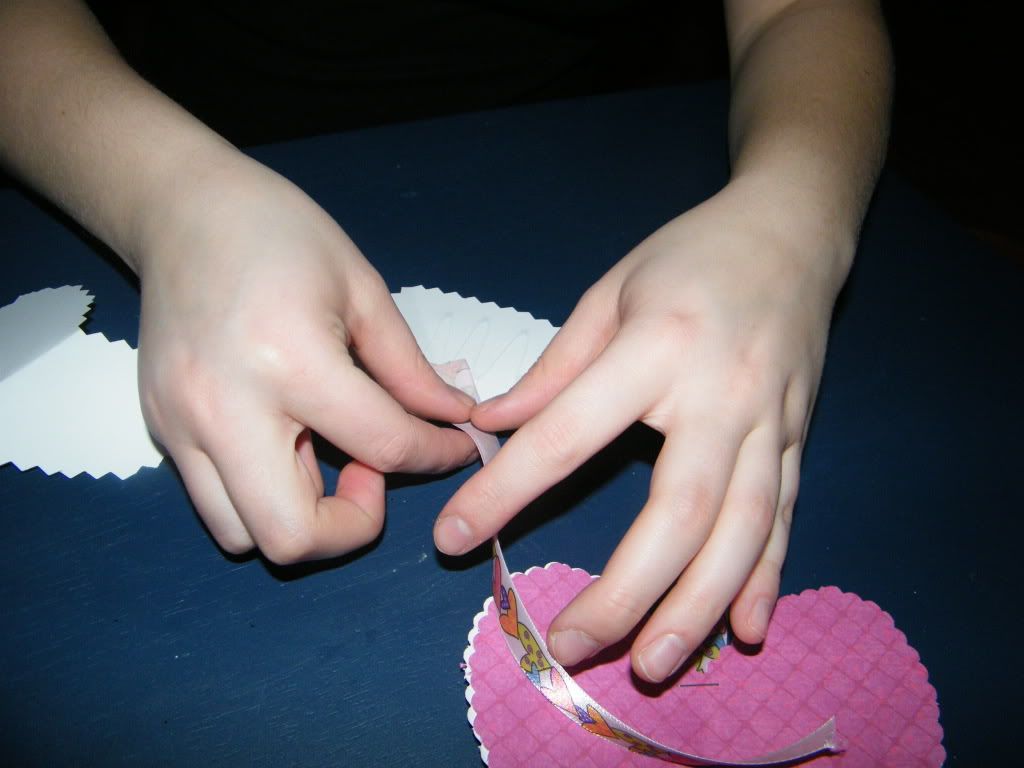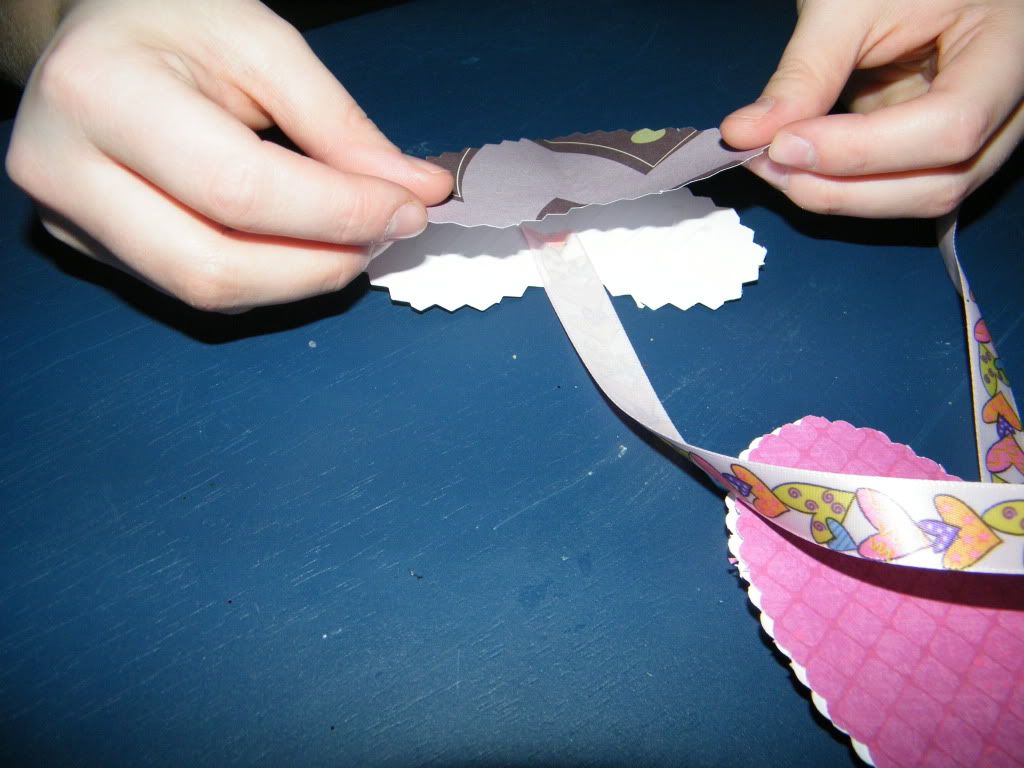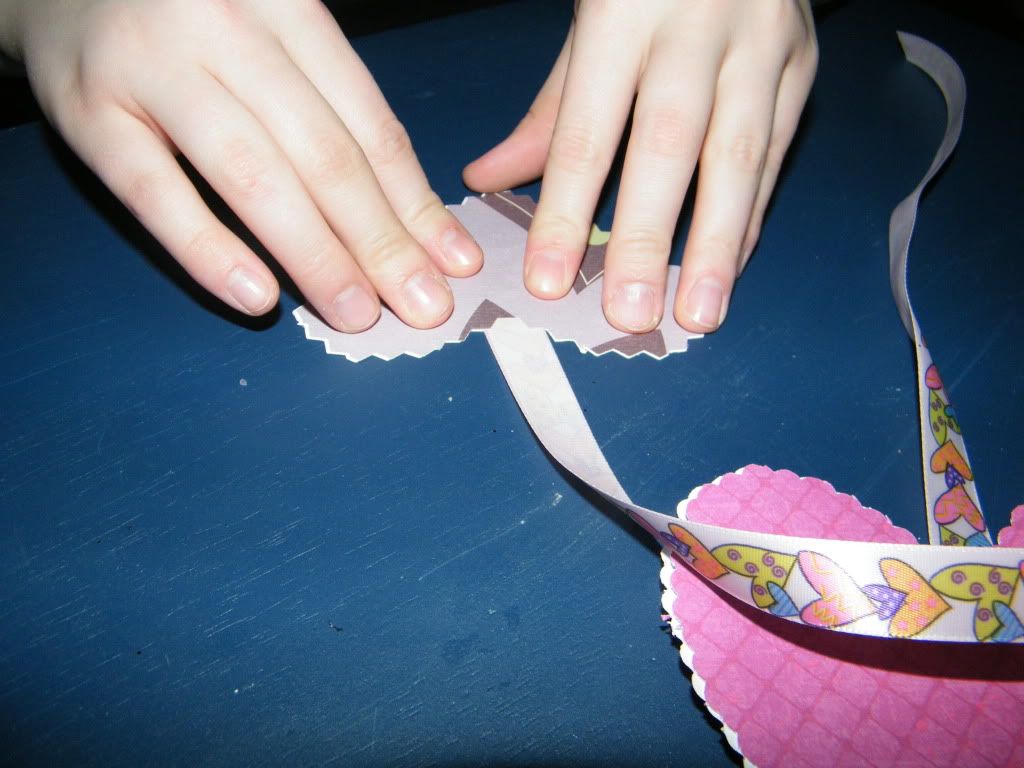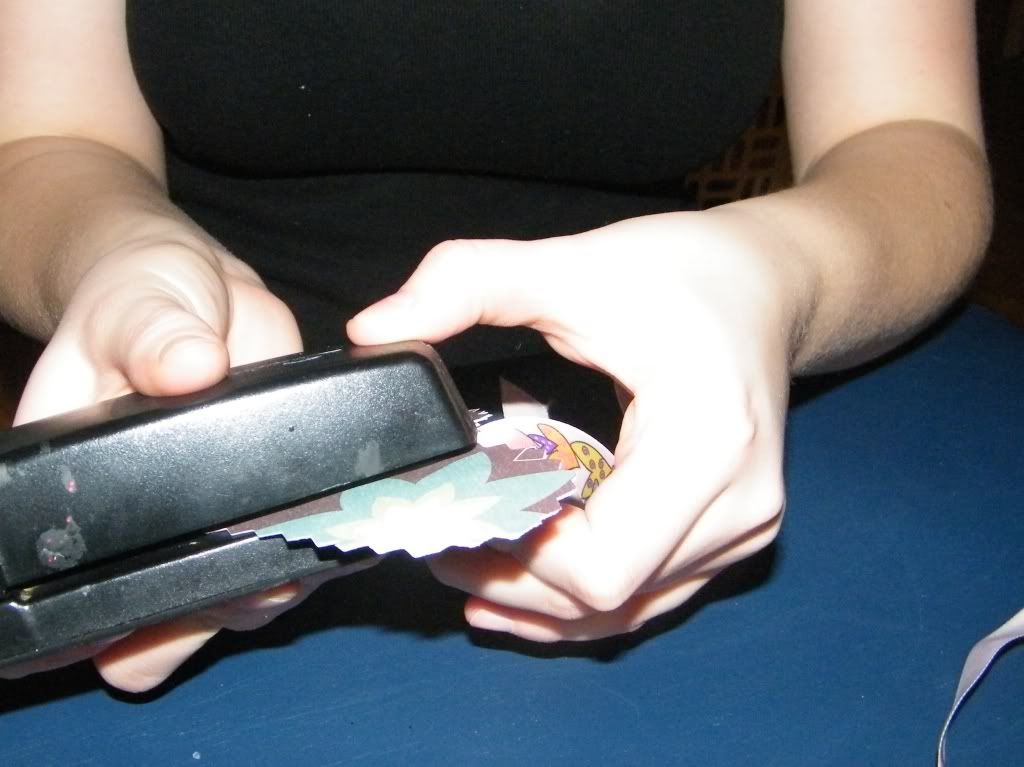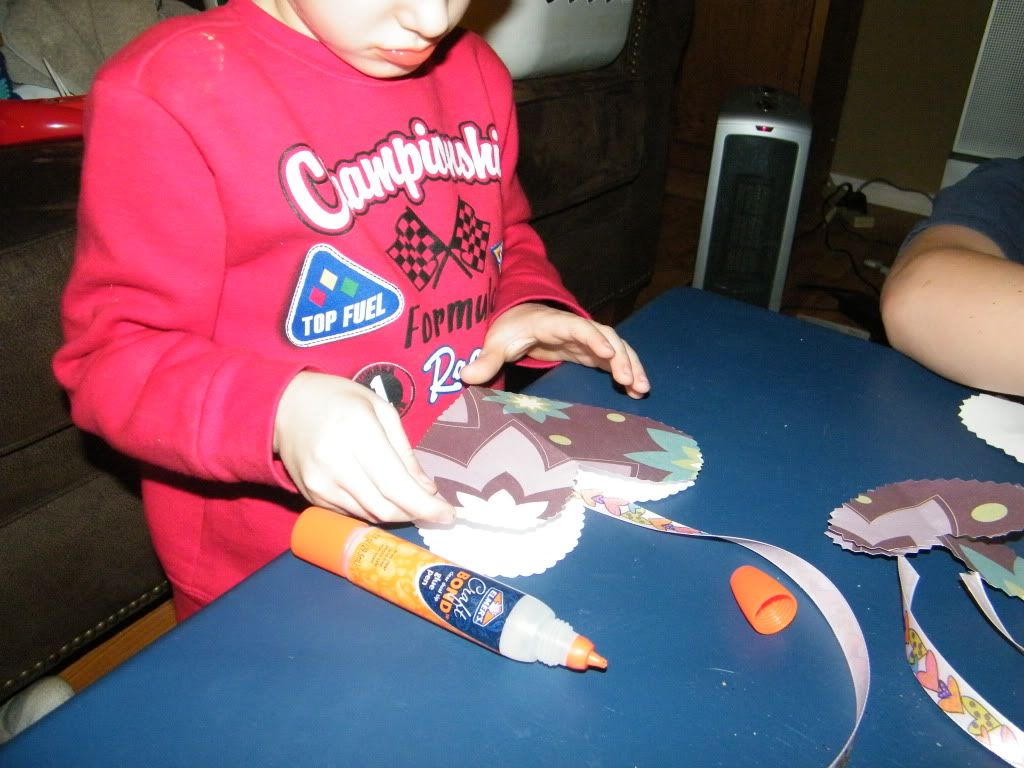 Hang the hearts around the band, again stapling them. Attach a ribbon to opposite sides of the ring in order to hang the mobile from the ceiling.
And TaDa - Super Cute Heart Mobile...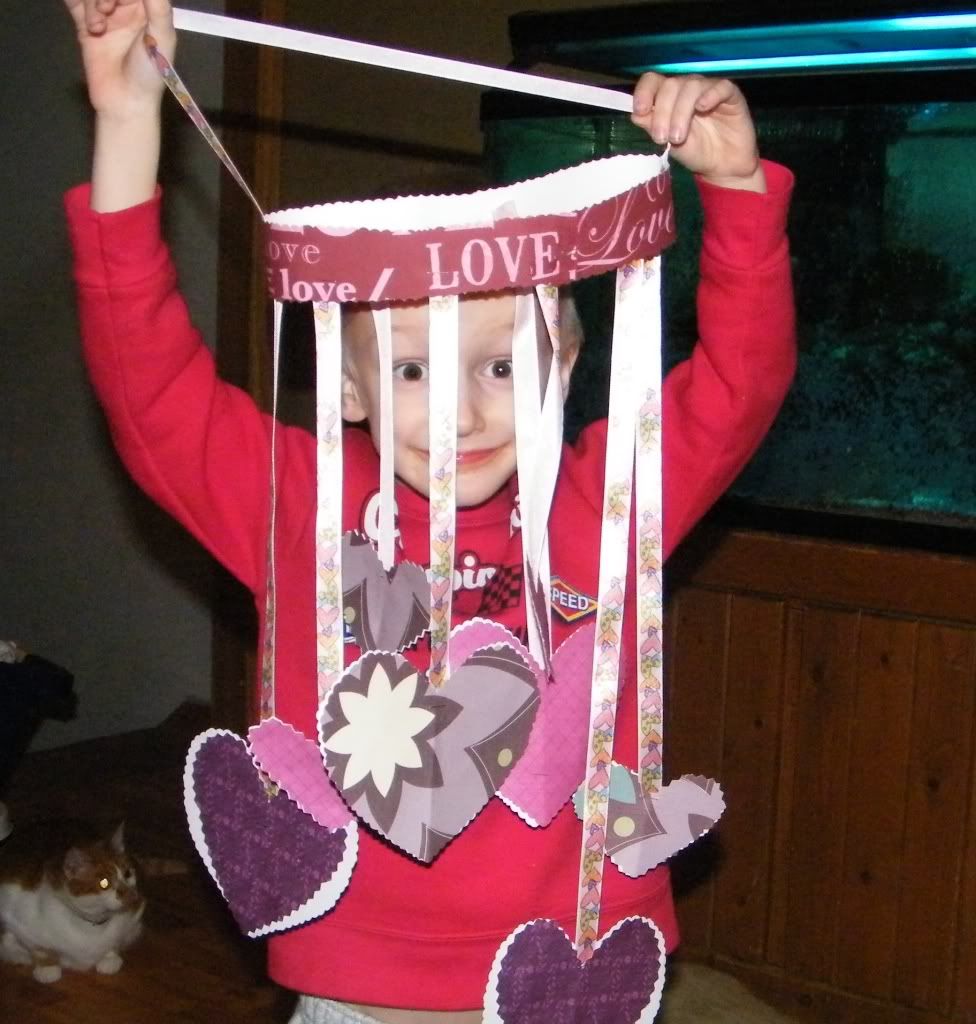 An adorable Valentine's Day decoration