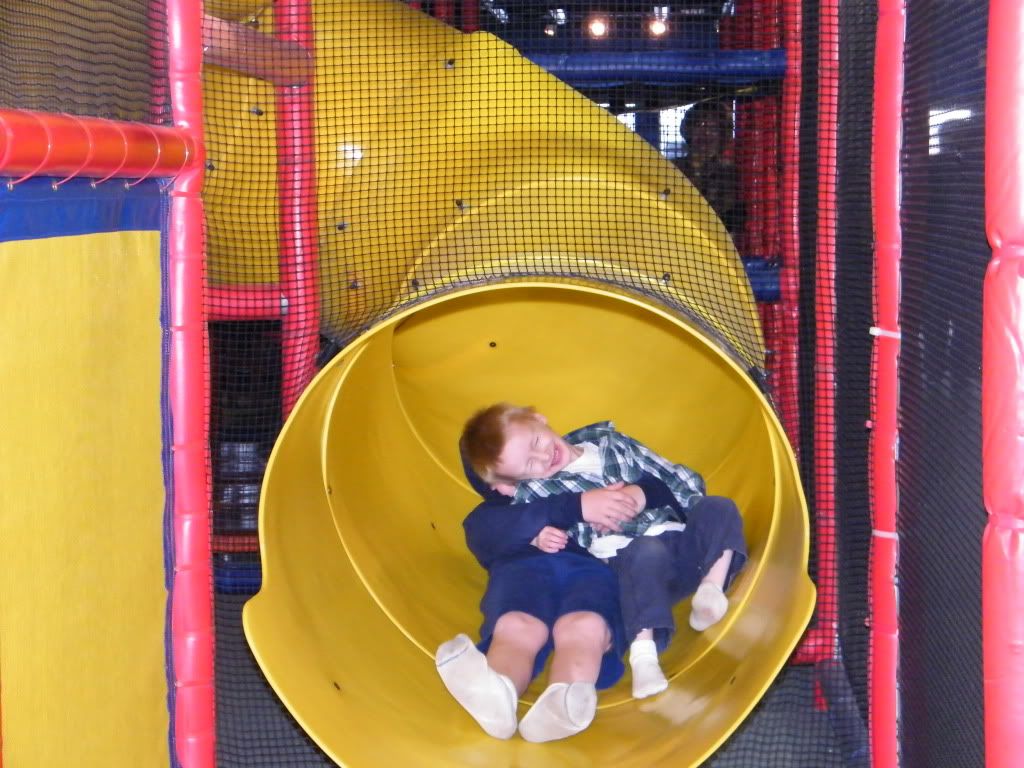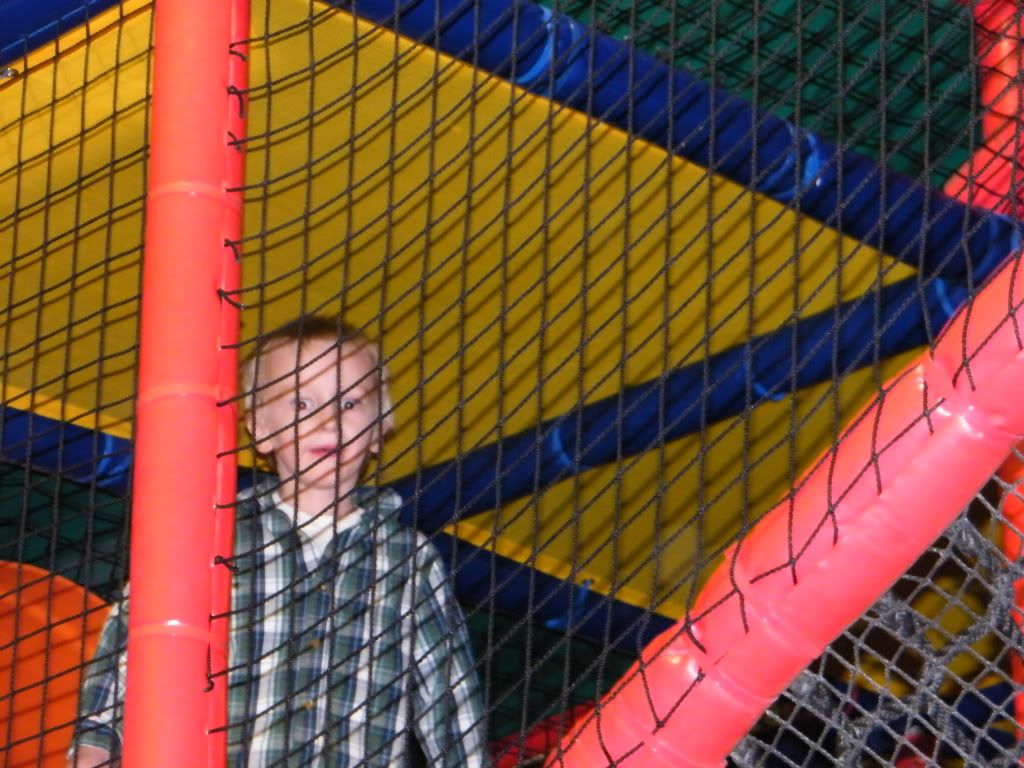 We went to a friend's birthday party at this party place called The Maxx.
The boys had a blast.
It's kind of like Chuck E. Cheese...without all the cheesy mouse junk and band.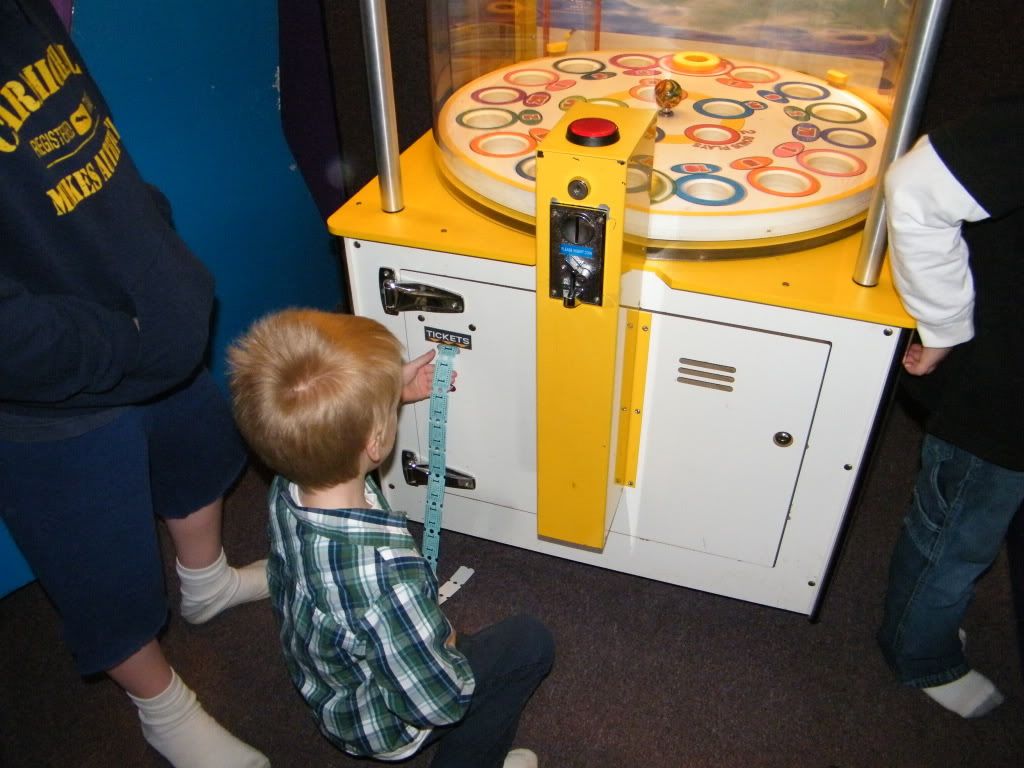 There is a huge indoor playground with slides and nets, a train and a huge bouncy house.
They sell pizza and drinks.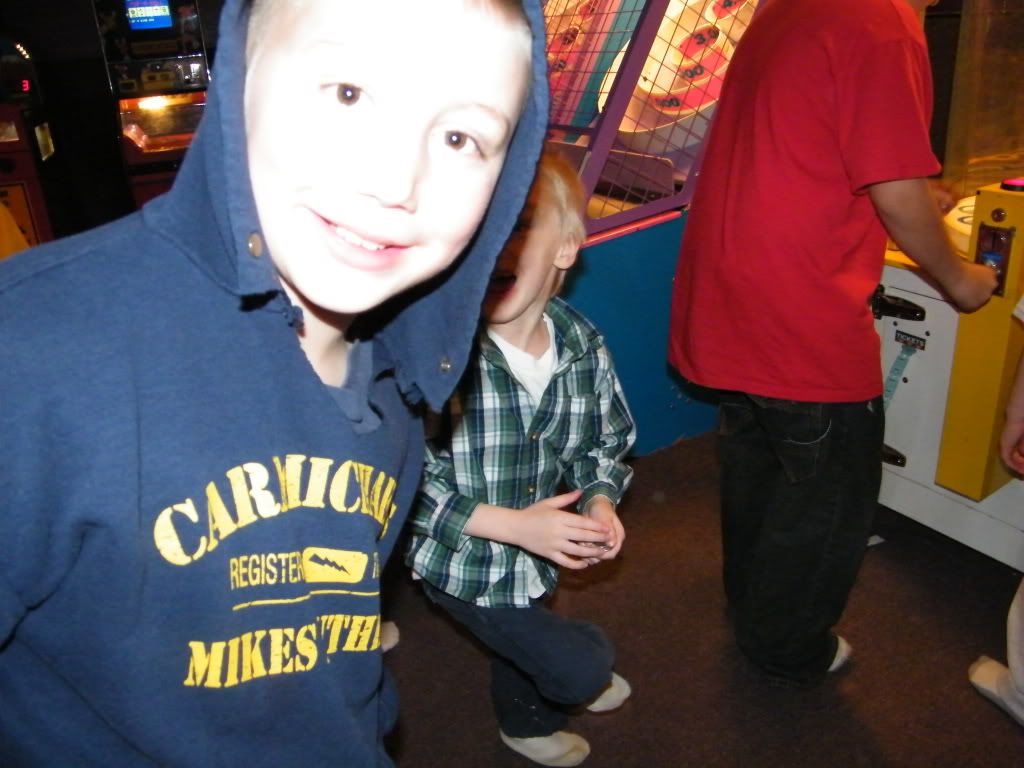 They also have a game area, where the games spit out tickets when you win.
I think that was their favorite part.
You exchange the tickets for junky toys or candy.
It's such a tough decision for a kid....I think we stood there for at least 15 minutes while they decided on what they wanted.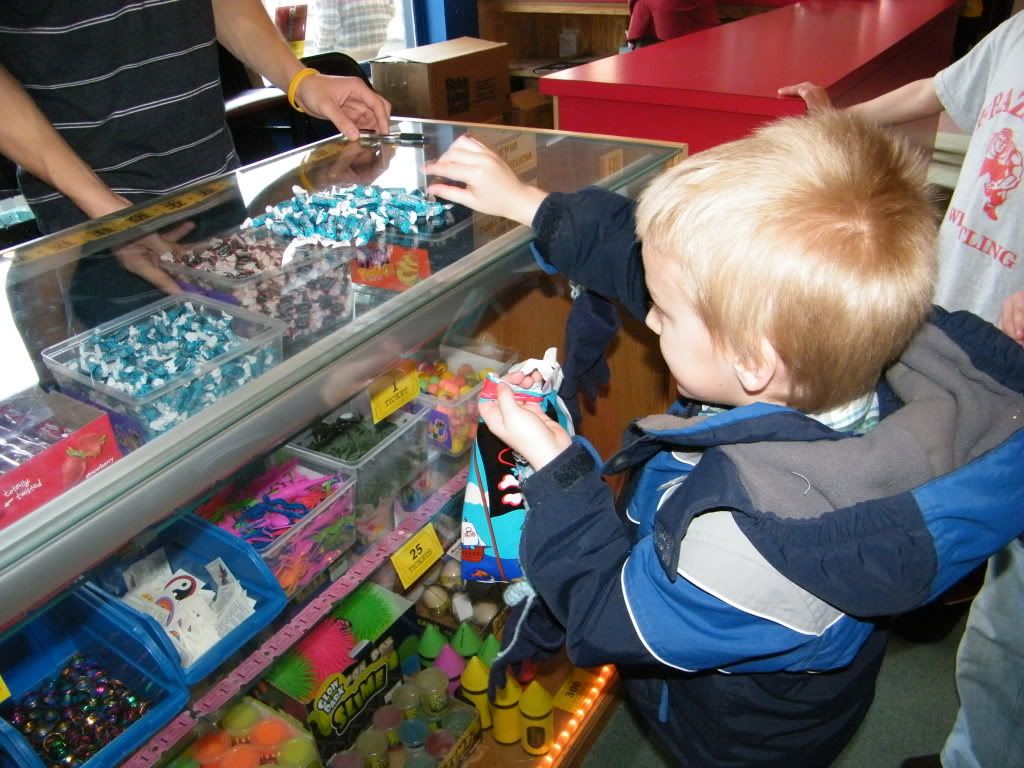 They had fun and it gave them something to do.
and the best part was the very next week.....
another friend had a party there too.