We've been to several birthday parties recently where they had these little frisbees in the treat bag. Rather than find them scattered throughout the house or throw them away, I decided to use them in a craft.
I bought some big blue poster board....Cut out flower petals using several colors of construction paper....Nathan painted grass, stems and leaves and glued it all together. I think it came out great.
Glue the frisbees to the poster board.
Glue on the flower petals
Using green paint and a wide paint brush, paint some grass on the bottom.
A smaller brush can be used to make the stems and leaves.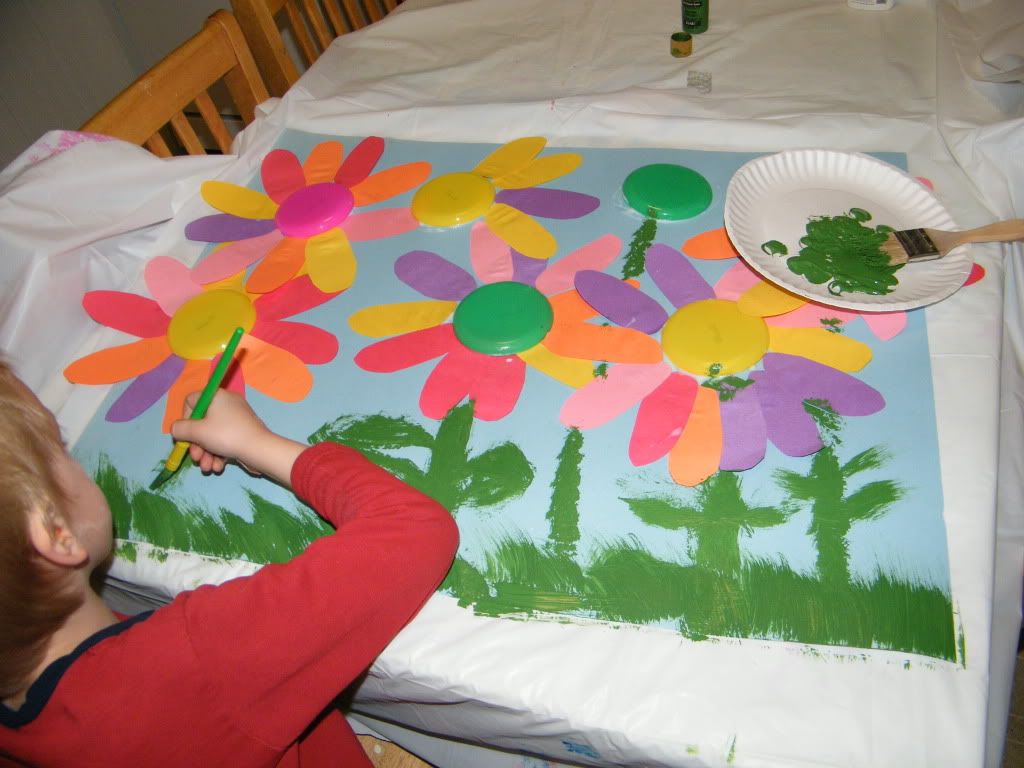 (I just love the look of concentration on his little face)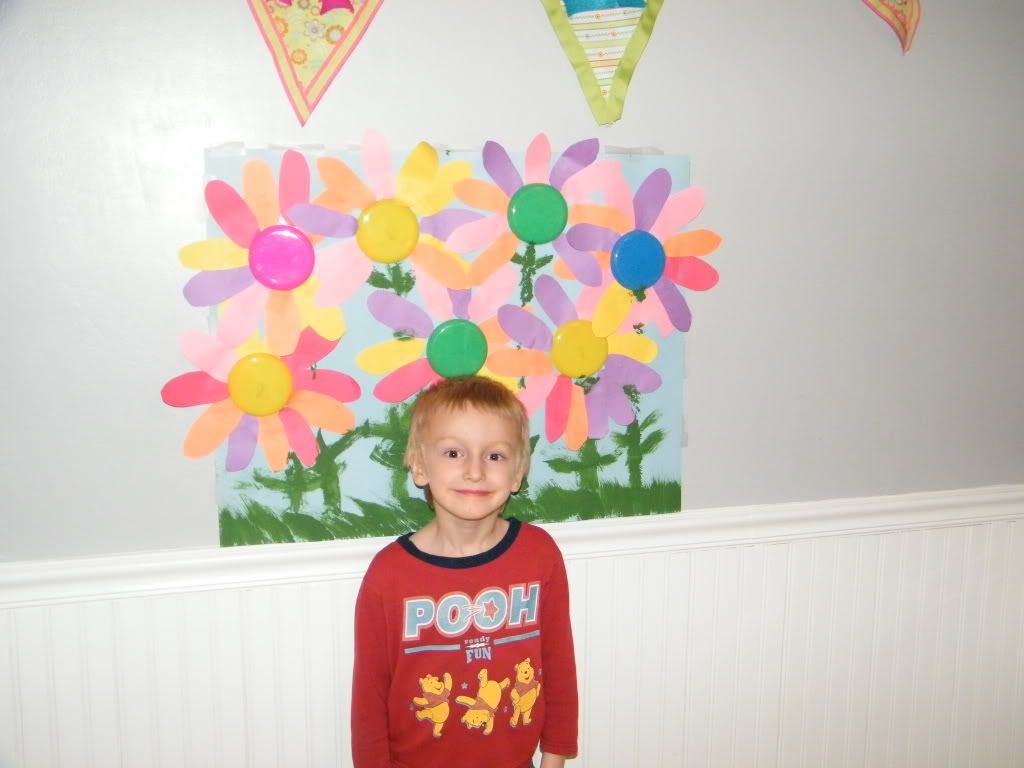 Our little flower garden.....in the kitchen.