The book we chose this week was called I Ain't Gonna Paint No More by Karen Beaumont. This fun whimsical book set to verse was amusing and quite colorful. After a small boy paints the ceiling, carpets and walls, his mother puts him in the bath tub and hides the paint. The little boy spies his mother's hiding place and against his better judgement decides to paint a few more things, namely himself. Each time, he declares "I ain't gonna paint no more, no more....Still, I just can't rest til I paint my chest...I ain't gonna paint no more." Soon enough the paint is all gone and the boy is right back in the tub.
Last summer, the kids and I made
sidewalk paint
for an awesome summer project and I remembered the kids had more fun painting each other's feet and legs than they did the driveway. So, I knew this would be the perfect activity go along with this book. Sidewalk paint is inexpensive to make and provides hours of fun for little ones (or creative teenagers like Sarah and Zachary).
All you need is cornstarch, water and food coloring (equal parts cornstarch and water and a few drops of food coloring). We used foam brushes that I purchased at Dollar General...12 of them in various sizes for under 2 bucks.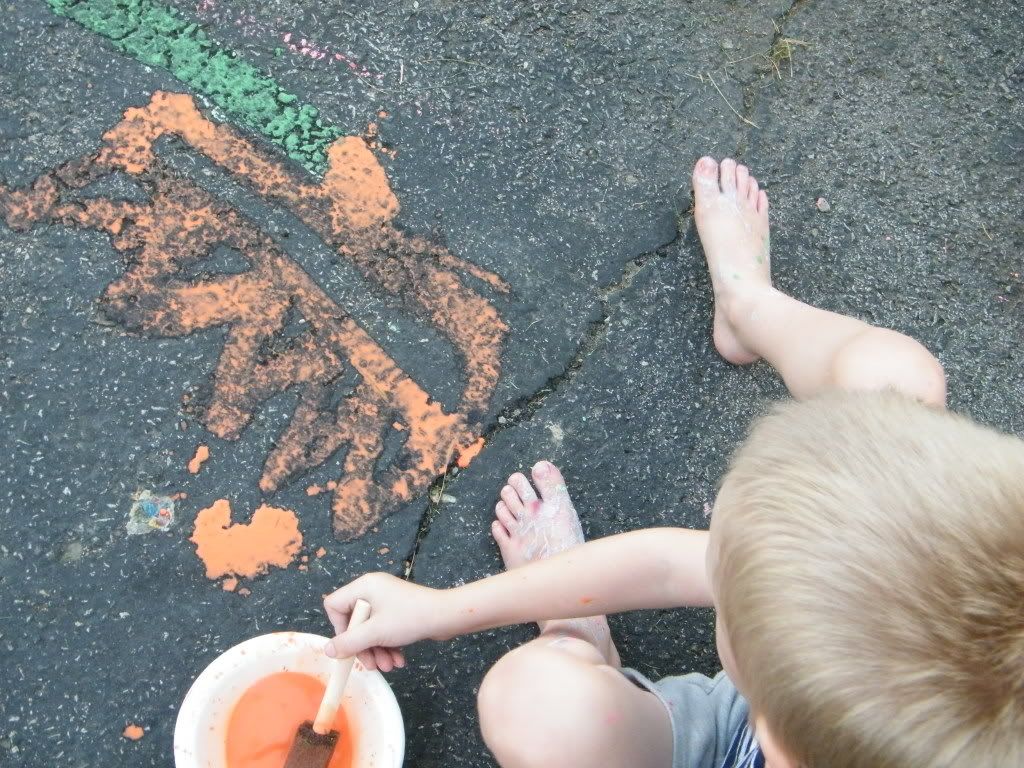 Linking to...