One of our favorite crafts for Memorial Day or the Fourth of July is the
You will need blue construction paper, white paint, tape, red and white streamers, a star stamp or stencil, yarn and glue.
Using the star stamper or stencil (we actually used a star shaped cookie cutter) dipped in white paint, stamp stars on the blue paper.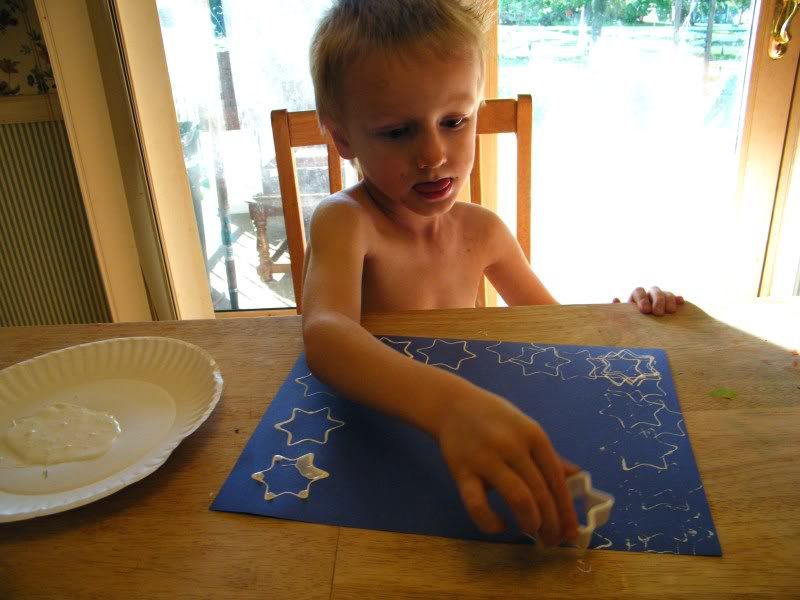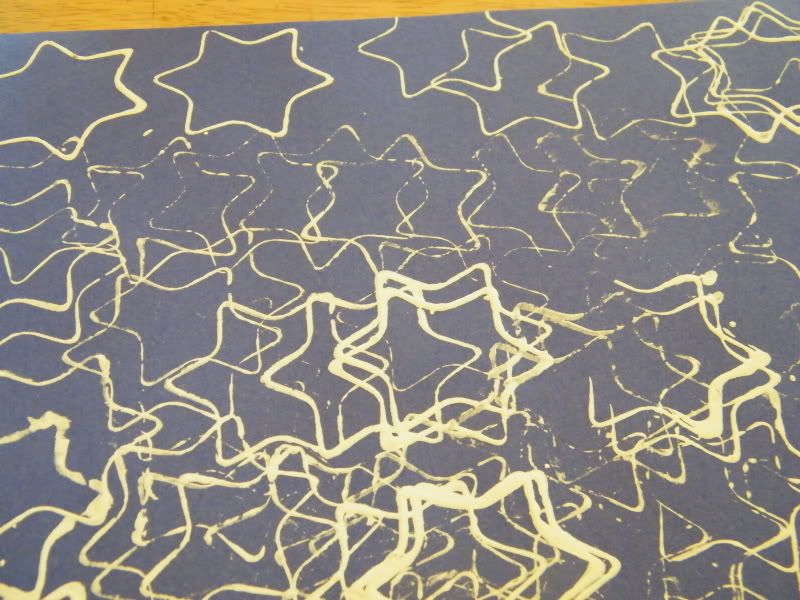 After the paint dries, tape the red and white streamers on the back of the blue paper. Then glue the edges of the blue paper together. Next punch two holes into the top of the windsock and thread some yarn through the holes to hang it up.