I bought these suncatcher kits at the dollar store.
It comes with everything you need, except for glue and a paintbrush.
The directions are simple to follow.
Just glue the clear sheet of plastic to the outer foam shape.
Paint some glue to the clear sheet
Add the tissue squares to the glue.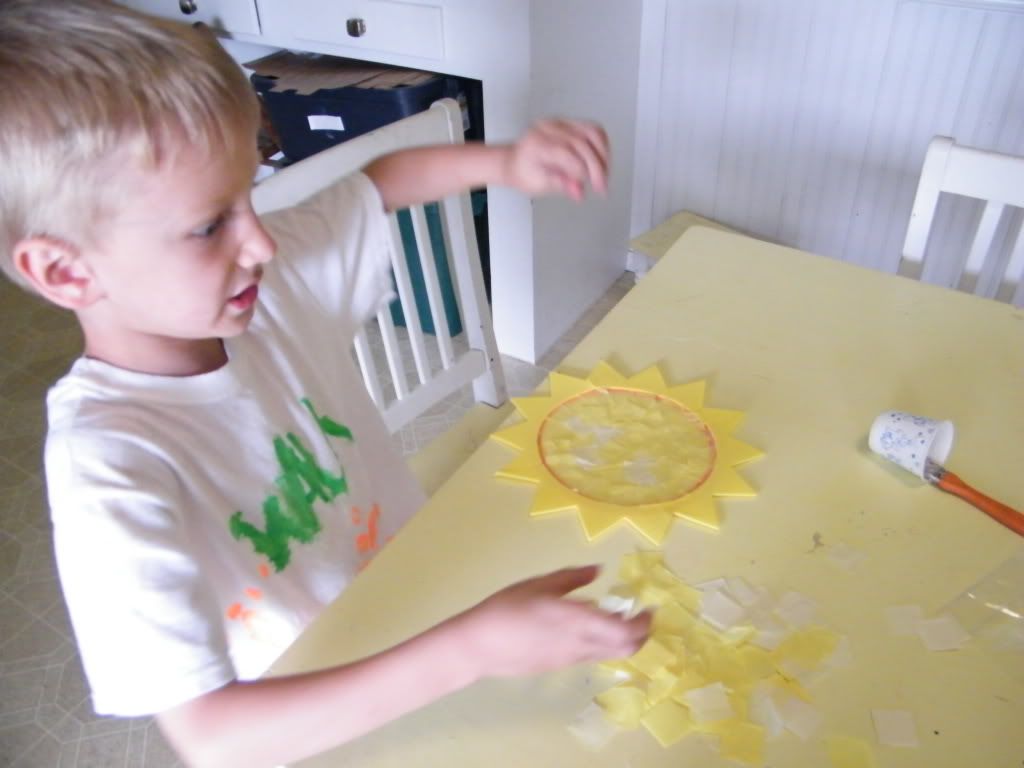 Add the "extras"...in this case, sun rays, sunglasses and a smiley mouth.
That's it....easy, simple and cheap!
Nathan loved this craft so much that he immediately wanted to make another one.
Good thing I bought one of each kit that they had.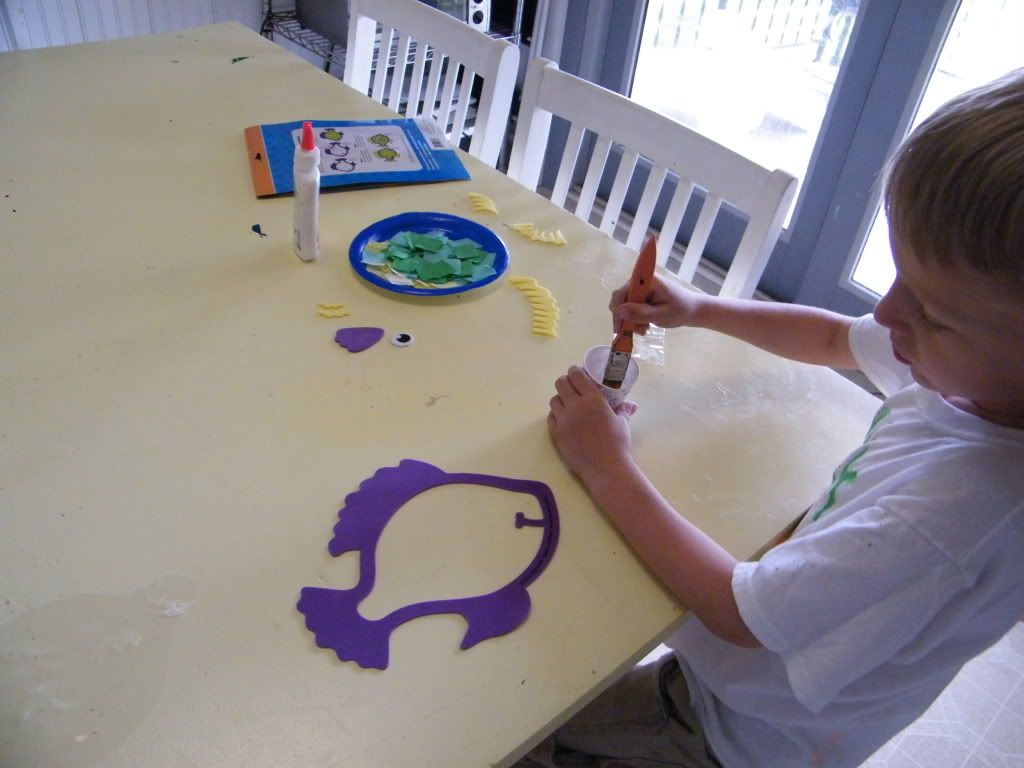 This was such a fun summer craft!
It's even perfect for little ones.
I suggest someone make a trip to the dollar store and soon!