From the time my children were babies, I've prayed over them. Each night before I fall asleep as I say my prayers, I pray that God will watch over each of them. That he will hold them in his arms and protect them from all harm. That he will love them and guard them with a force field of angels....
As parents, Rich and I have been very lucky that none of our children were seriously injured. Yes, with six children, we've had our fair share of broken arms and stitches, colds and the like. And of course, Nicholas had his health issues as well (tonsils/adenoids, kidney surgery, etc.) But all in all, no one has ever been seriously hurt. I believe that God hears my prayers and that he protects them.
This past weekend Amanda was in a car accident.
She totalled the car.
Totalled!
As she was driving with a friend, a truck swerved in front of her. She panicked and drove her car into a ditch and couldn't stop the car. She took out a few mailboxes, a fire hydrant and two parked cars, before the car spun around several times and blew out three of the four tires, finally stopping in some one's driveway. The girls were wearing their seat belts. All the airbags went off - front....side...rear - Those airbags did their job and wrapped Amanda and her friend in a bubble of sorts and protected them. They kept them safe. It was as if a force field of angels wrapped themselves around them and guarded them from all harm.
God is good
Both girls walked away, no worse for the wear. Yes, they were and still are shaken by the ordeal. But they walked away. I can't tell you how many accidents I have read about in the newspapers where people have been killed in car accidents. My heart aches for the parents of those children, I can't even begin to imagine the pain they are going through. But, I also can't help but to feel blessed that my daughter and her friend are okay. It's a scary world and as much as we want to wrap our children up in bubble wrap and never let them out of our sights, we have to let them go. And we have to believe that God will wrap them in his arms and protect them from all harm and send a force field of angels down to guard them, at least that's what I'll keep praying for.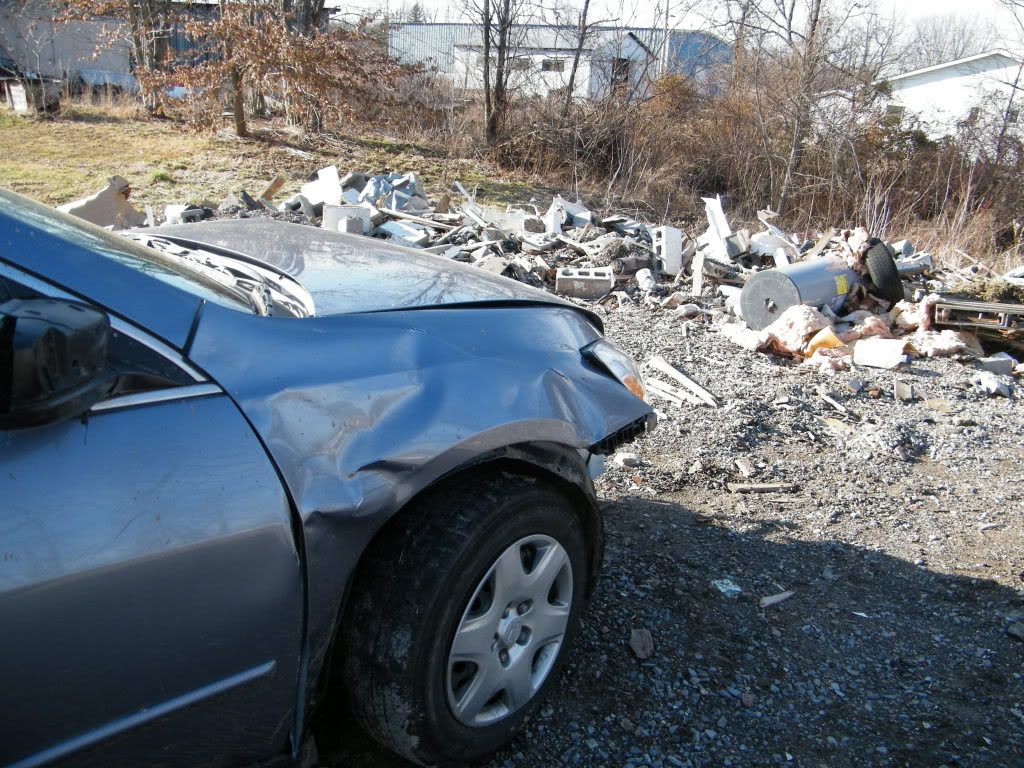 I'm linking to
Shell's PYHO
....today is the one year anniversary of her link up.