Okay ~ how about some Easter Egg Suncatchers?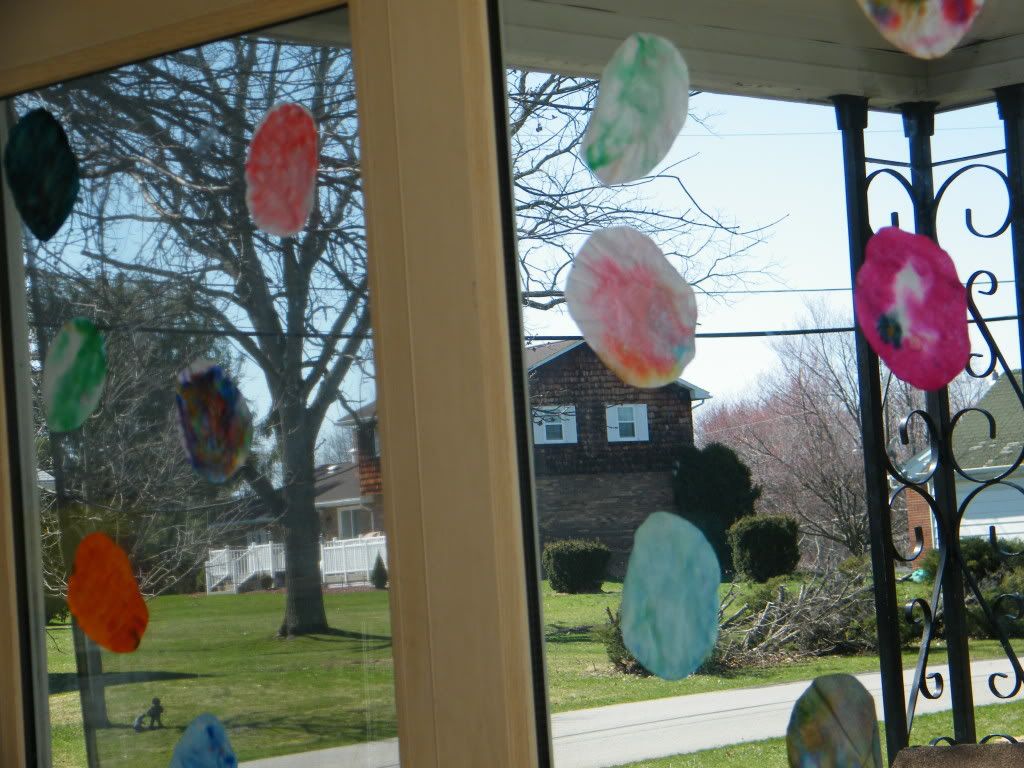 Cut some coffee filters into an egg shape.
Color the eggs with markers (not the permanent kind).
Then spray mist water on the eggs to blend the colors (do this on top of layered newspaper, because the color will bleed through).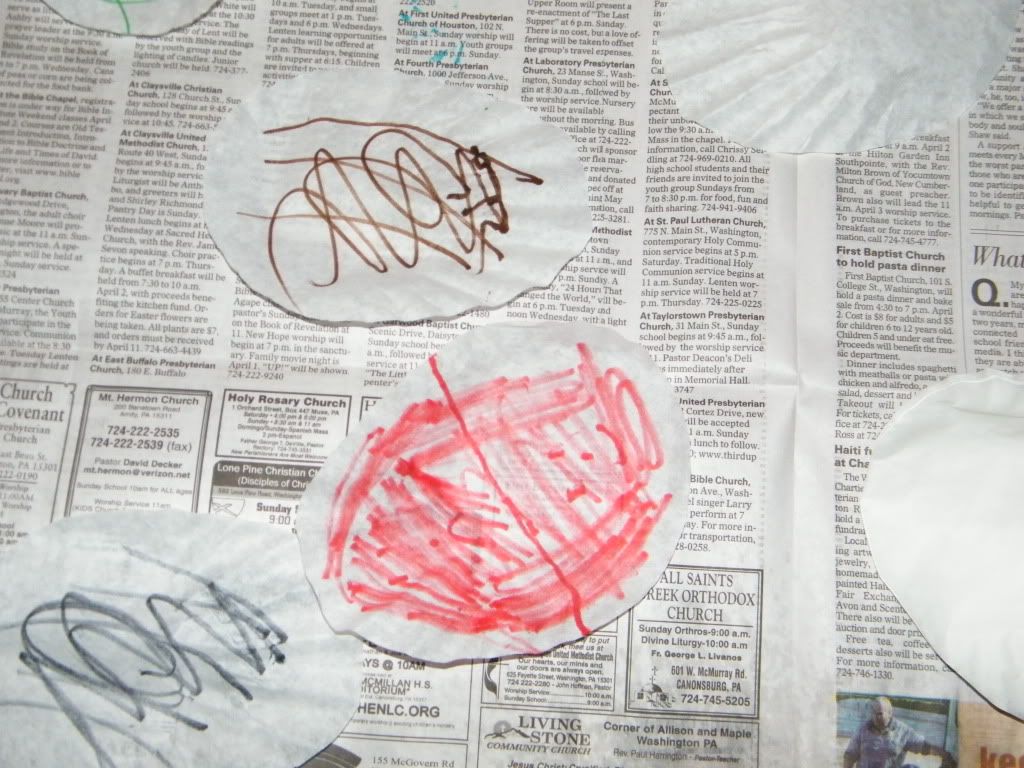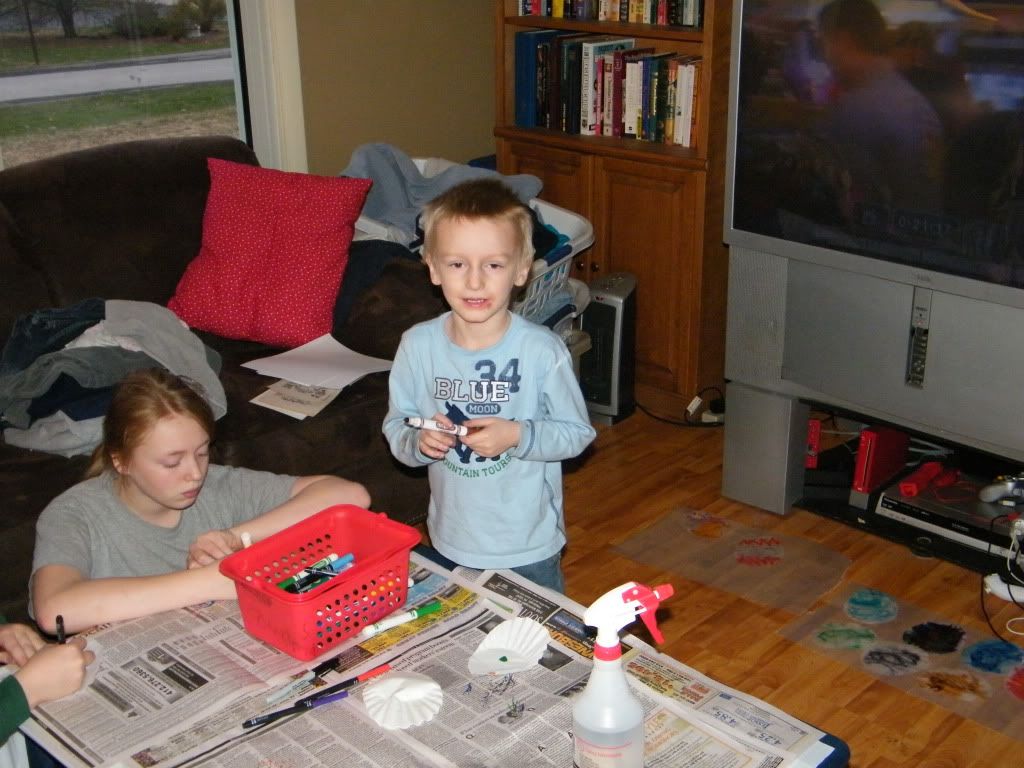 Once dry, hang them in the window and let the sun do it's job
Sooooo pretty!