Since Nathan is starting kindergarten this year, we've been reading lots of "getting ready for" kindergarten books. We also made a countdown calendar, which came out totally awesome! But to tell you the truth, it almost makes me nervous to look at....(((cause my baby is going to school))). I have such mixed emotions about this, let me tell you.
Here's a look at our project.
I took a sheet of black construction paper and cut some red construction paper to make a border around the black. I printed out several sheets of school images for Nathan to color and cut out and then glued them to the black paper. I got these sheets
HERE
.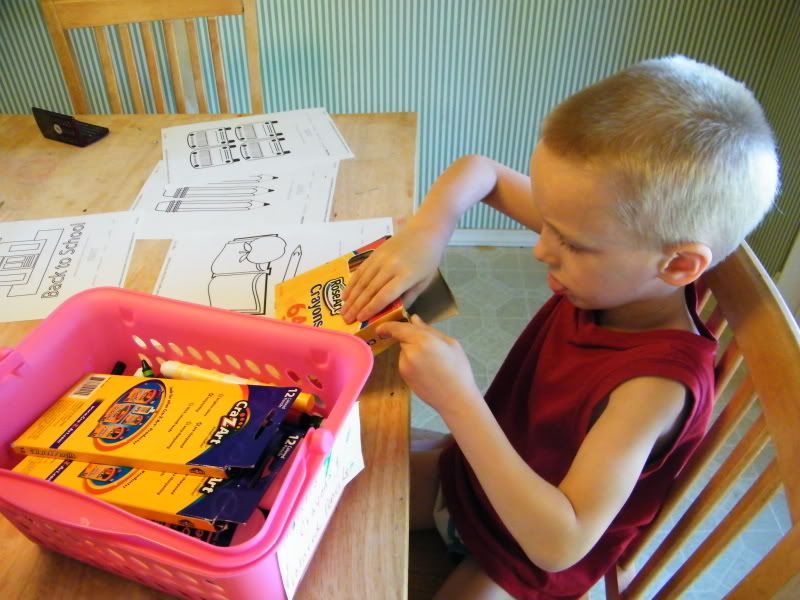 I also found some number print outs at
DLTK
. Then I took some sheets of construction paper and cut them in half. I glued the numbers to the middle of the construction paper. And let the kids decorate the sheets of paper with all sorts of fun stuff.....feathers, beads and various stickers. It was so much fun that I actually made a few myself.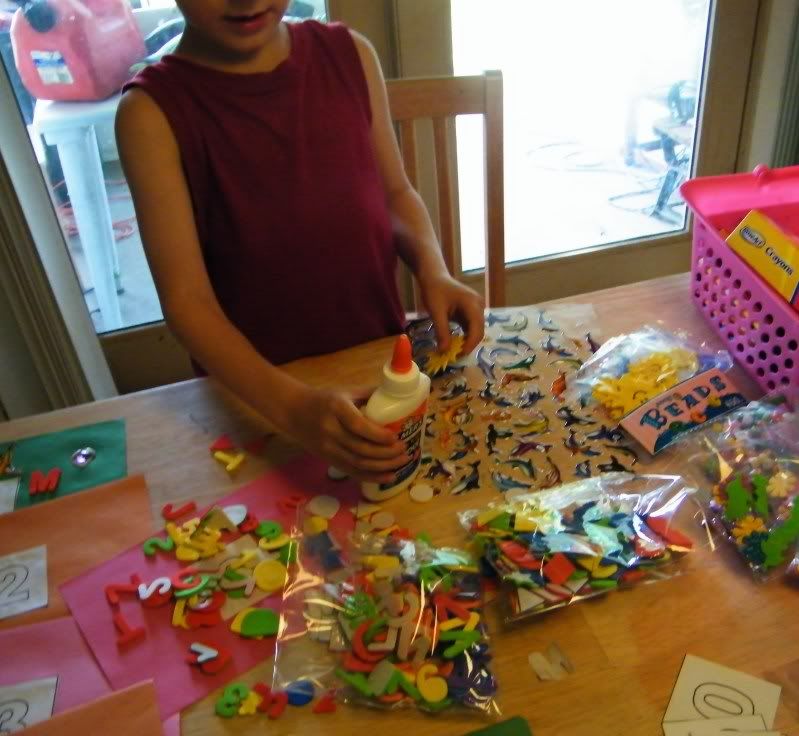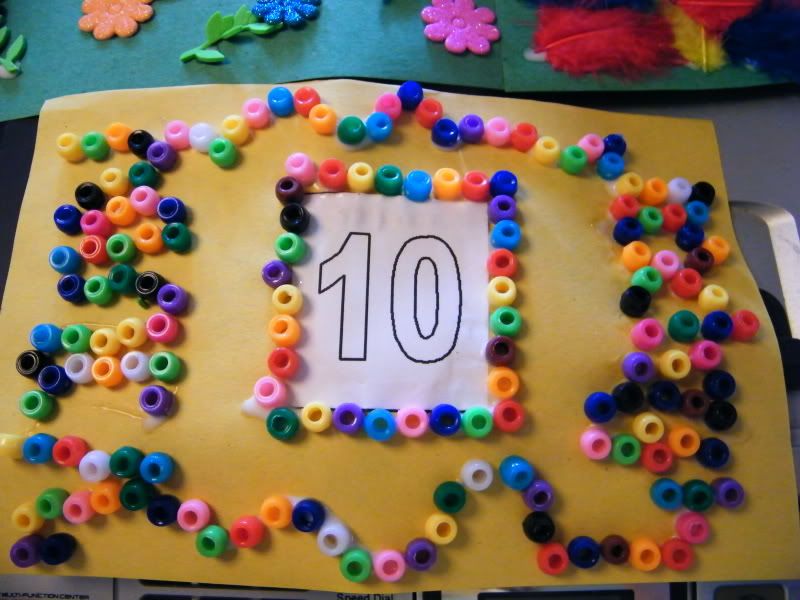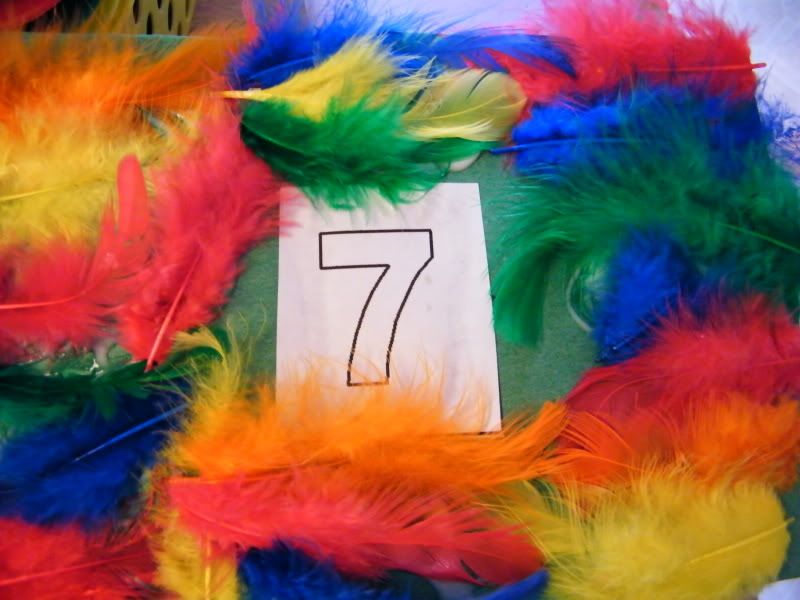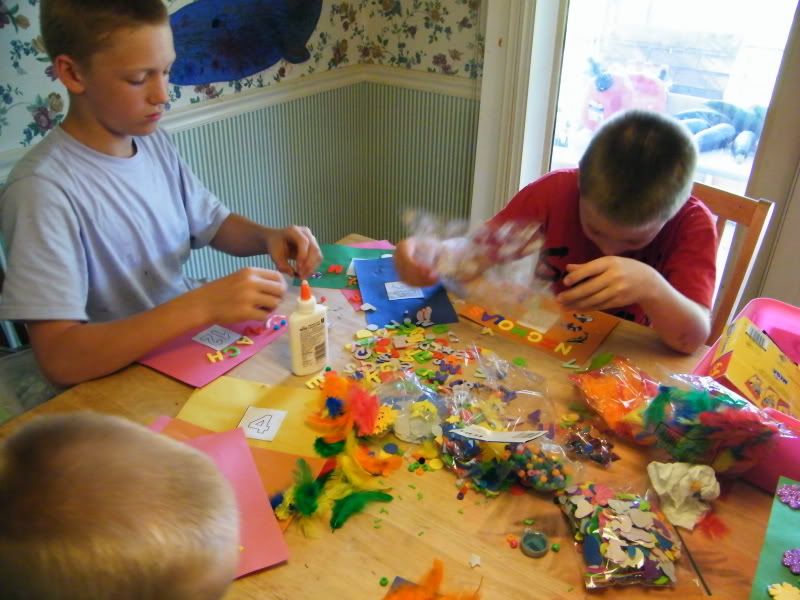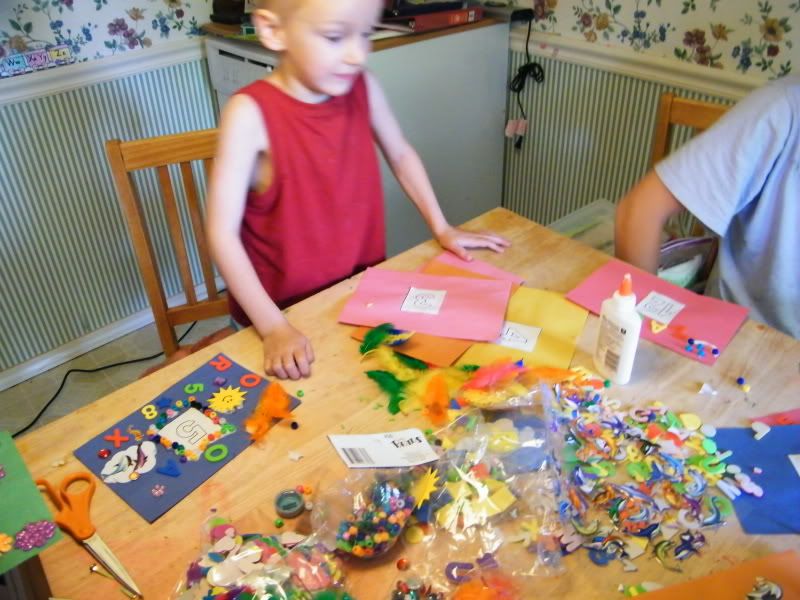 When all the glue dried, I punched holes in the tops of each of the numbered papers. I also punched holes in the bottom of the black sheet. I took some leftover mis-matched ribbon and tied it all together. Now all the kids can countdown to school in a fun, cute, creative way.
Here's a list of some books we've been reading.....
- On The Way To Kindergarten by Virginia Kroll
- Kindergartenbooks - My First Time Starting School by Kate Petty, Lisa Kopper and Jim Pipe
- The Twelve Days of Kindergarten A Counting Book by Deborah Lee Rose
- Countdown to Kindergarten by Alison McGhee
- What a Day it Was at School! by Jack Prelutsky
- Welcome to Kindergarten by Anne Rockwell
- It's My School by Sally Grindley
- Off to Kindergarten by Tony Johnston.