We recently had a Make Your Own Pizza Night with the kids. We love doing this, the kids always think it's fun and it gets them involved with cooking. We used English Muffins as our crust. And cheese, pepperoni, sausage and green peppers (fresh from our garden) as toppings.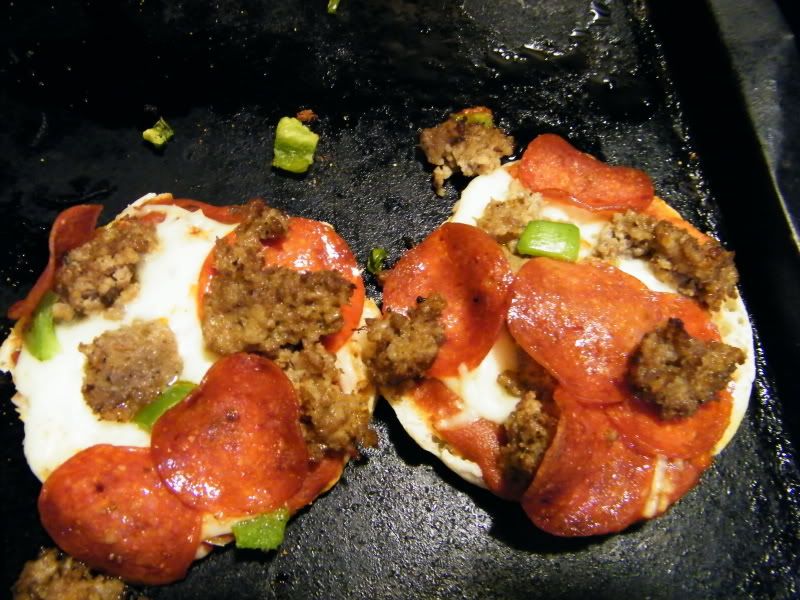 Zach's pizzas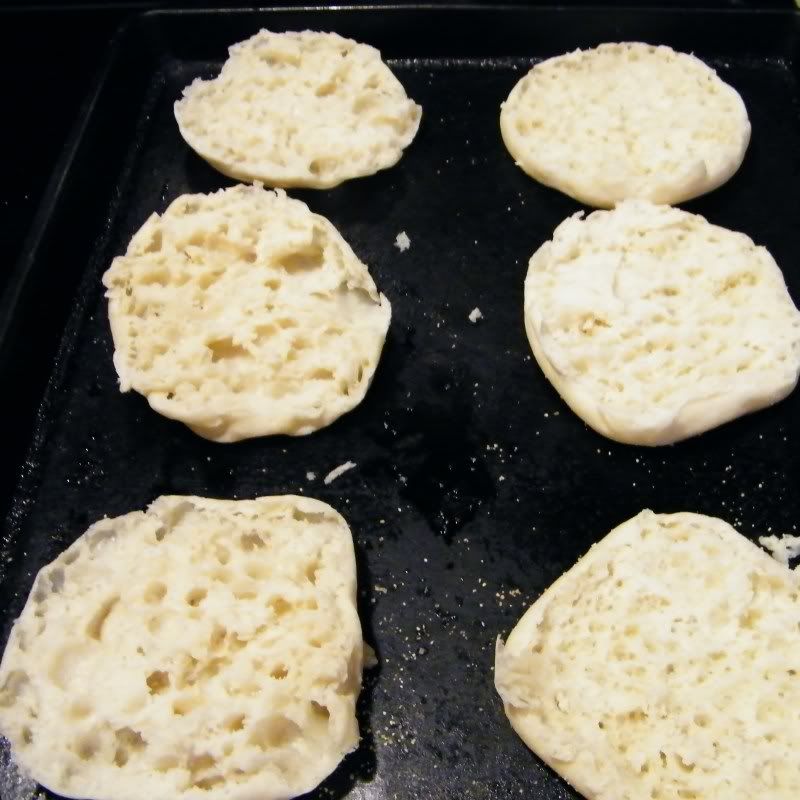 English Muffins cut in half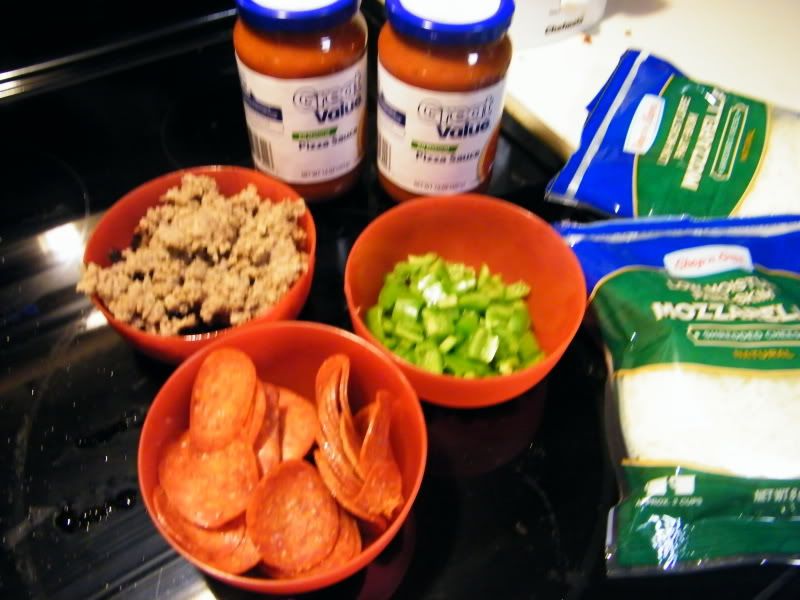 Pizza Toppings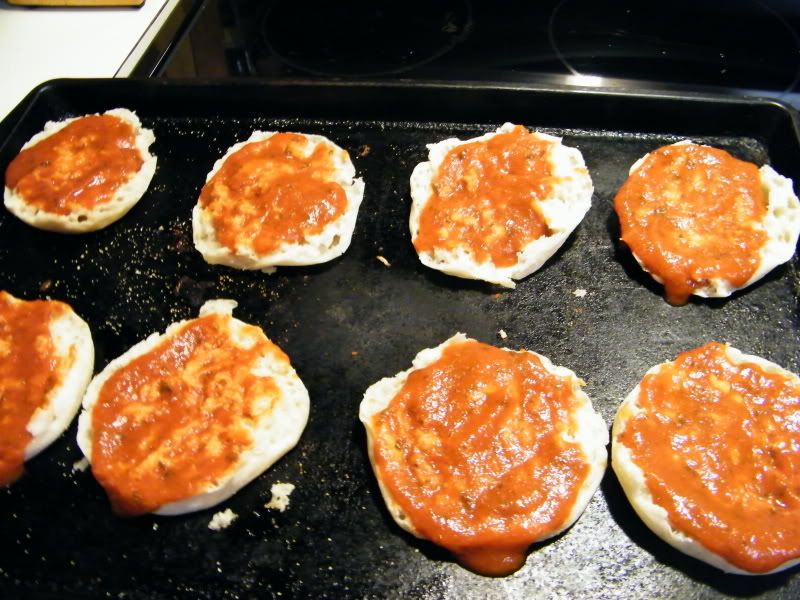 Spread sauce on the muffins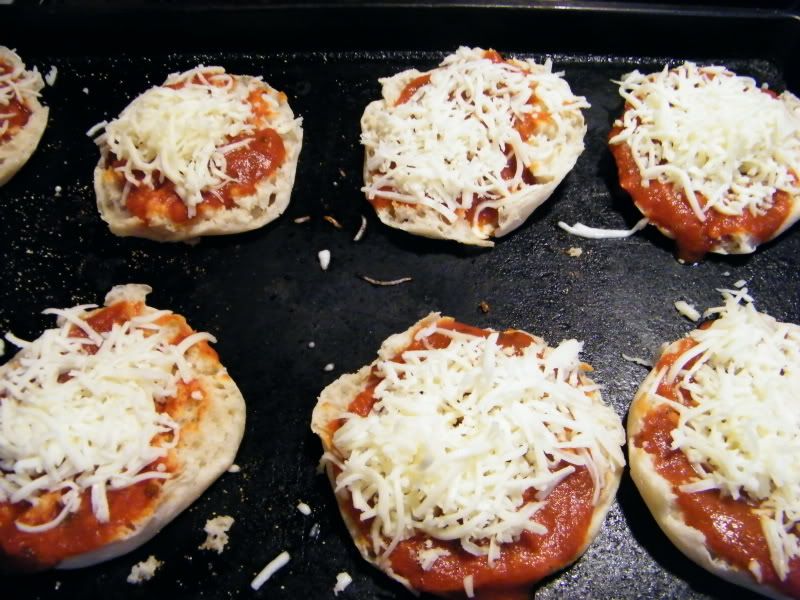 Sprinkle with cheese
Let the kids add their own toppings.....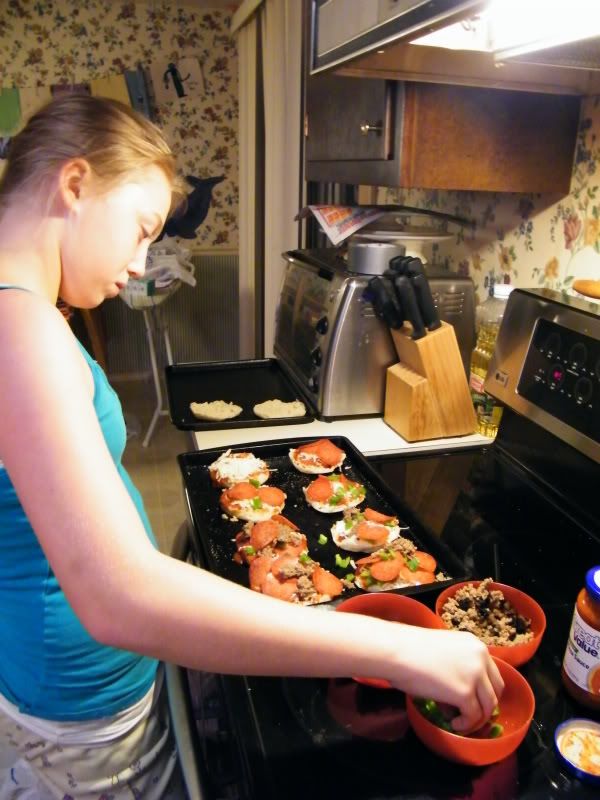 Pop them in a 350 degree oven for about 10-15 minutes
Nathan's pizza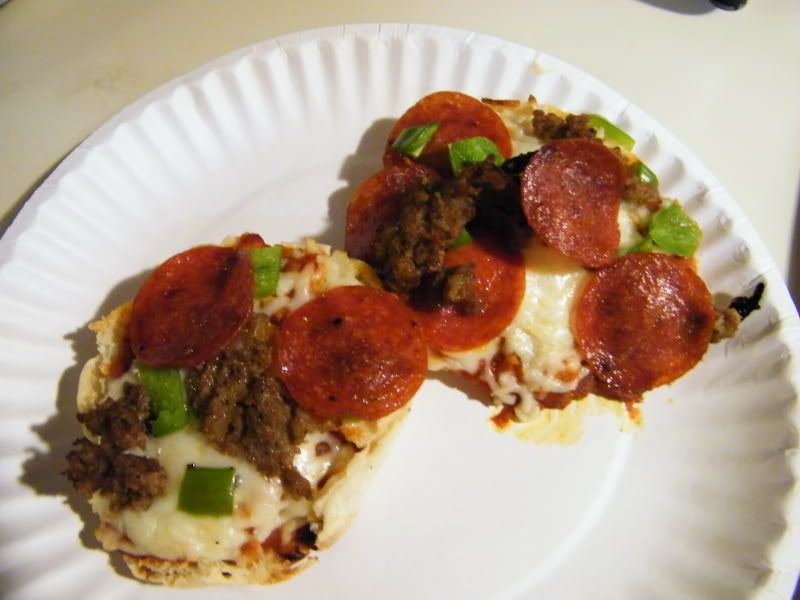 Nick's pizza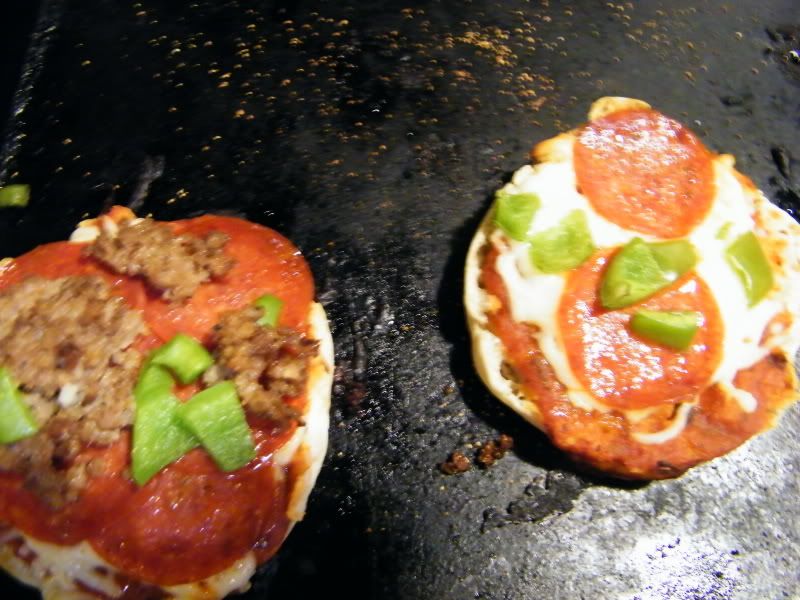 Sarah's pizza