We read the book Zoe's Hats by Sharon Lane Holm. This book is a simple read and is basically all about different hats, shapes and patterns. Nathan liked pointing to the different hats. He is a hat kid....loves his hats. He has a cowboy hat, a couple of ball caps, a fisherman type hat and a few others. He loves stealing and wearing Rich's hats too.
Ever since I saw this book at the library, I've had that song "my hat it has 3 corners...." stuck in my head. But for the life of me, I couldn't remember how to make one. I googled it and found a page on
TLC's how stuff works site
that had a few different hats you can make. I didn't want to make anything too difficult, so we just made a 3 corner paper hat and a paper plate sun visor. The sun visor looked really cute and easy, but it ended up being harder than I thought cutting it to the right fit. It's still a little small for his head - guess I need bigger paper plates.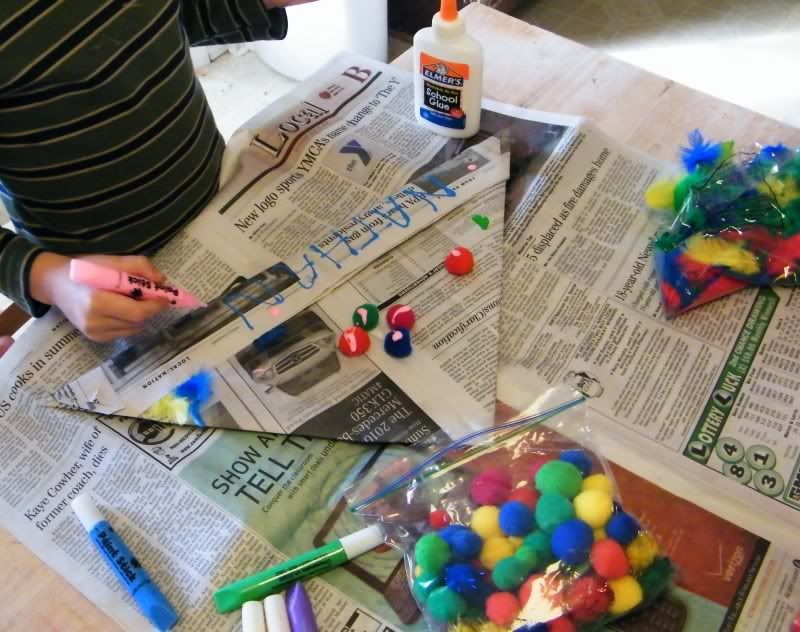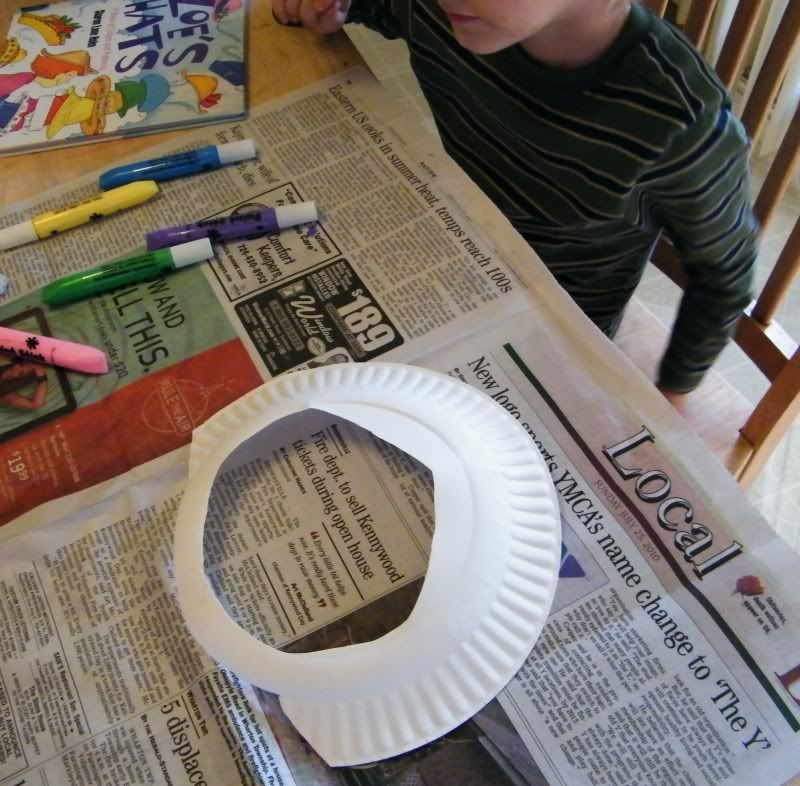 He had fun, that's all that counts in my book (no pun intended). He decorated the hats with paint sticks, pom poms, feathers and markers.
We also baked some hat shaped cookies. I found these cute cookie cutters at the
crack
cake and candy supply store
......See, I told you I was going to be on a first name basis with the store owners, based on how much time (and money) I'd be spending in there. LOL!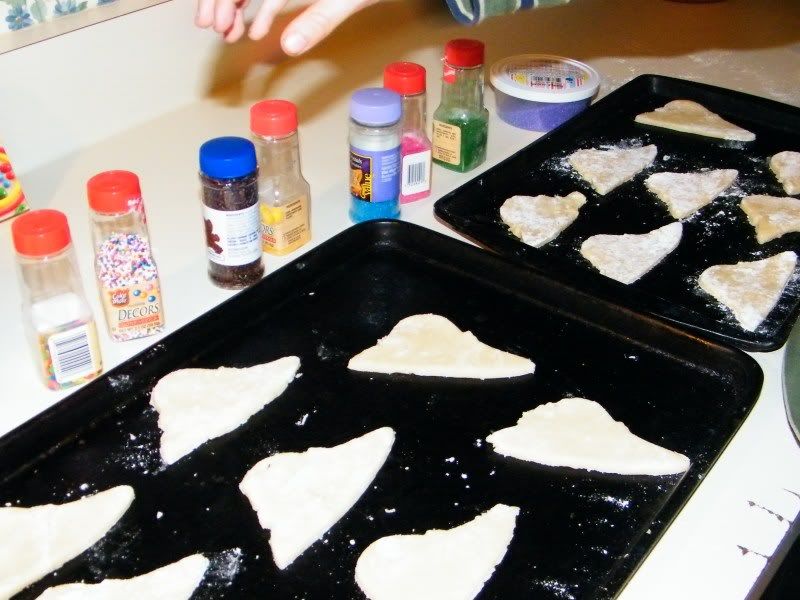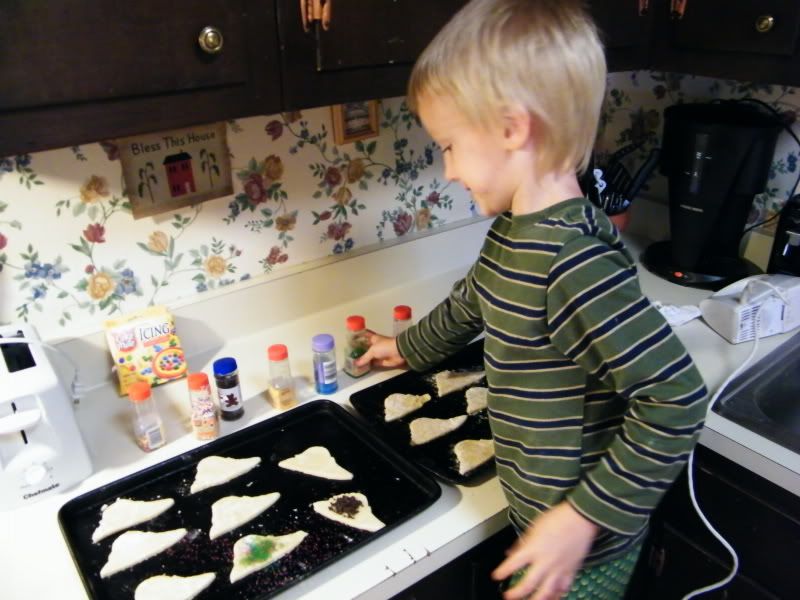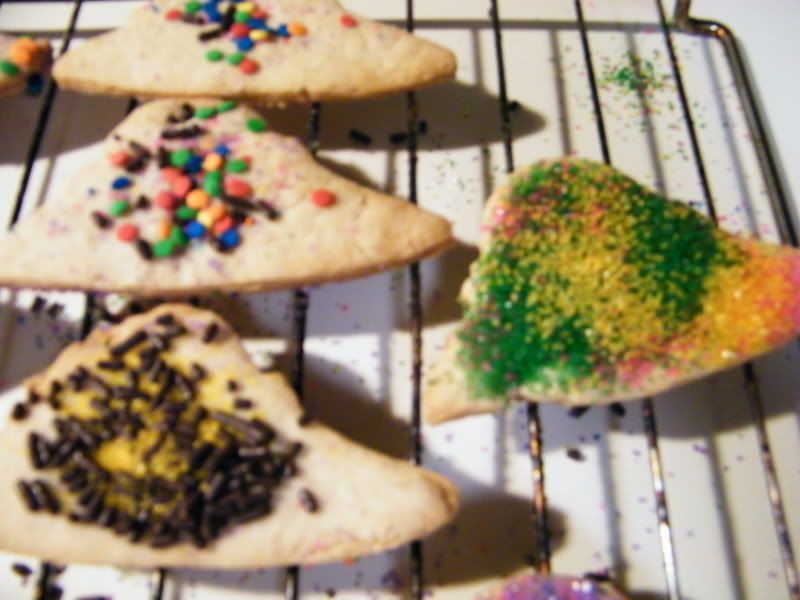 Don't you just love those cowboy hats....too cute, huh? And my favorite decorated one is the Mardi Gras looking one LOL! Ah, so much sugar....so little cookie!