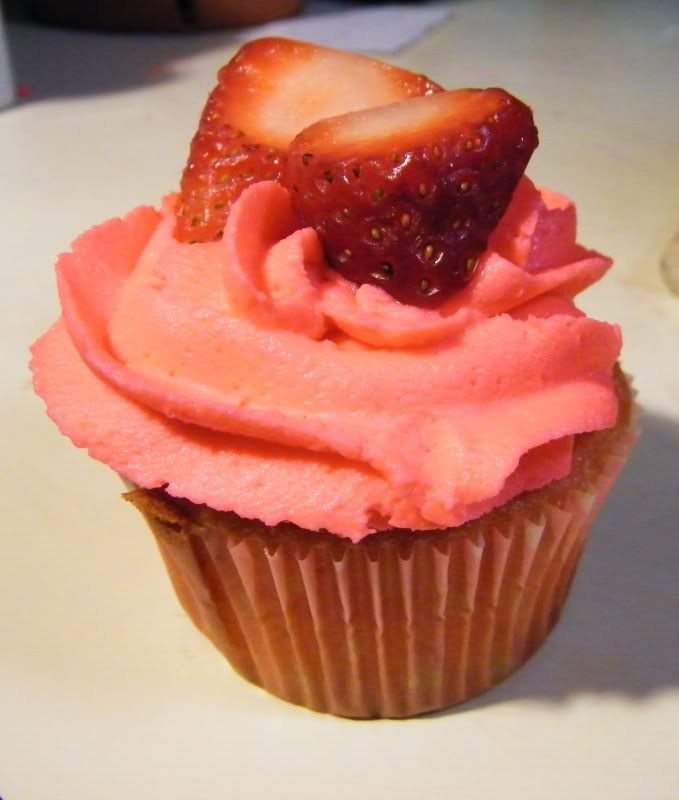 I was playing around with some ideas on cupcakes and made these strawberry ones. Strawberry cake, strawberry flavored buttercream frosting and strawberry garnish....Yum! I used Wilton's frosting recipe and substituted the vanilla extract for strawberry extract and then used their icing colors to make it pink. It's a little more pink than I wanted, but they still came out cute. And they won the kid tester award...so that made them good in my book.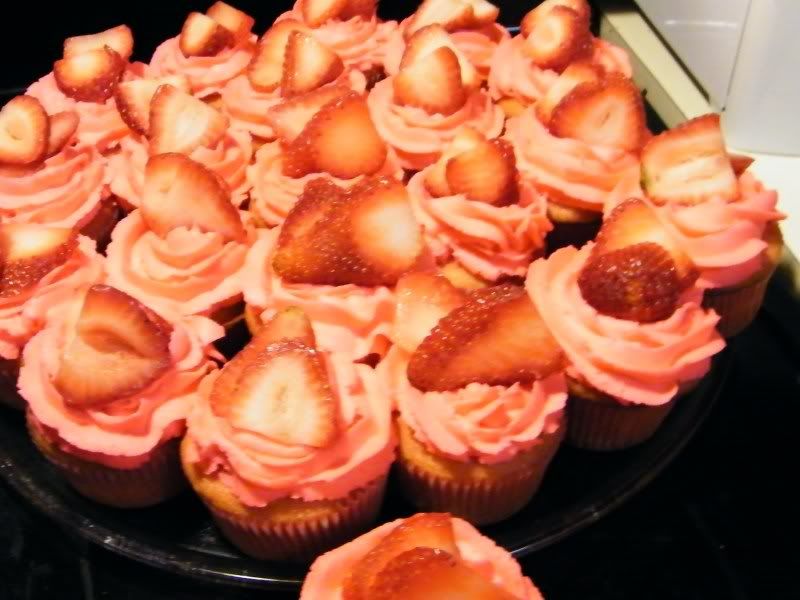 Wanna take a peek inside my baking cabinet...this is just one of them (I have another one that holds sugar, chocolate chips, marshmallows, nuts, etc.)...This one houses my spices, sprinkles for cupcakes and cookies, icing tips and bags, cupcake liners and more baking supplies.
It's a little blurry, but yes, that second shelf is almost all sprinkles, color mists and icing colors. And on the bottom to the left is all the cupcake liners...about 15 or so different kinds. Yep, I'm an addict - I'm already eyeing some cute fall colored liners and sprinkles at the crack candy/cake supply store.