When I saw this book at the book store, I just had to get it. It's Picture Day Today by Megan McDonald is a delightful tale of crafty items getting ready for picture day. Buttons, feathers, pom poms, strings are ready to go....only someone is missing. And you can guess who (no really, you have to read the book, I'm not giving it away hah).
We made "hodge podge" collages using all kinds of different craft items...buttons, sequins, feathers, wagon wheel pasta, fabric leaves, ribbon, pom poms, beads, etc. The boys had fun designing their collages. It looked like so much fun that I made one too. We ended up using tacky glue because things stick to it better than regular glue.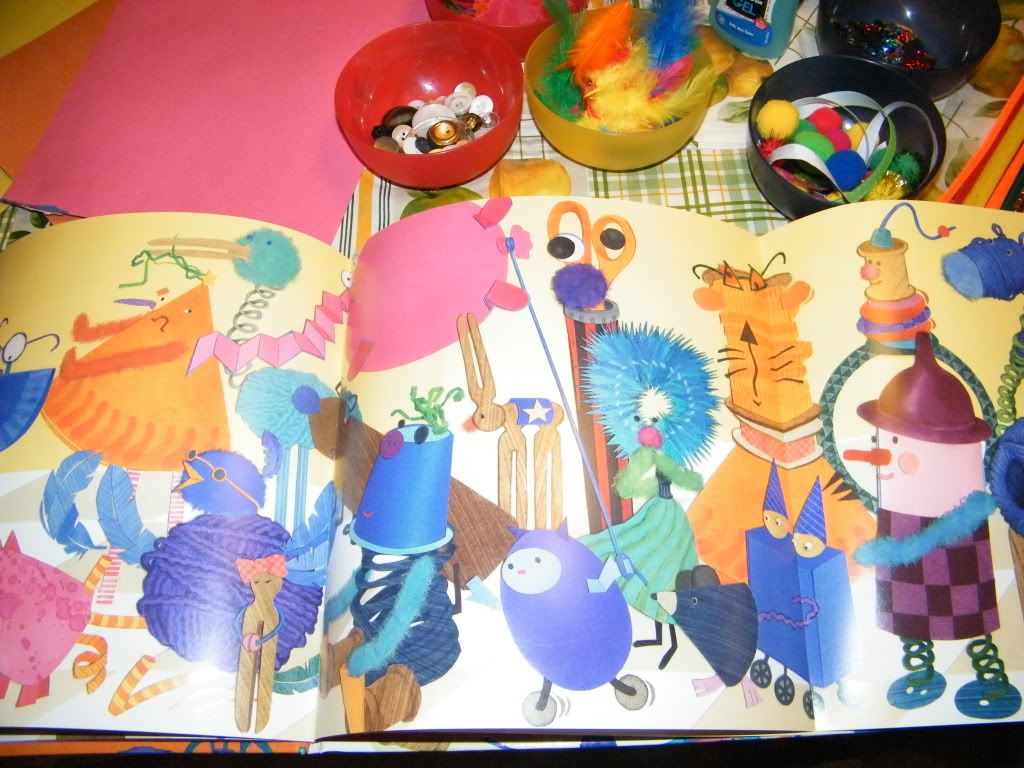 this one is mine
these two are Nathan's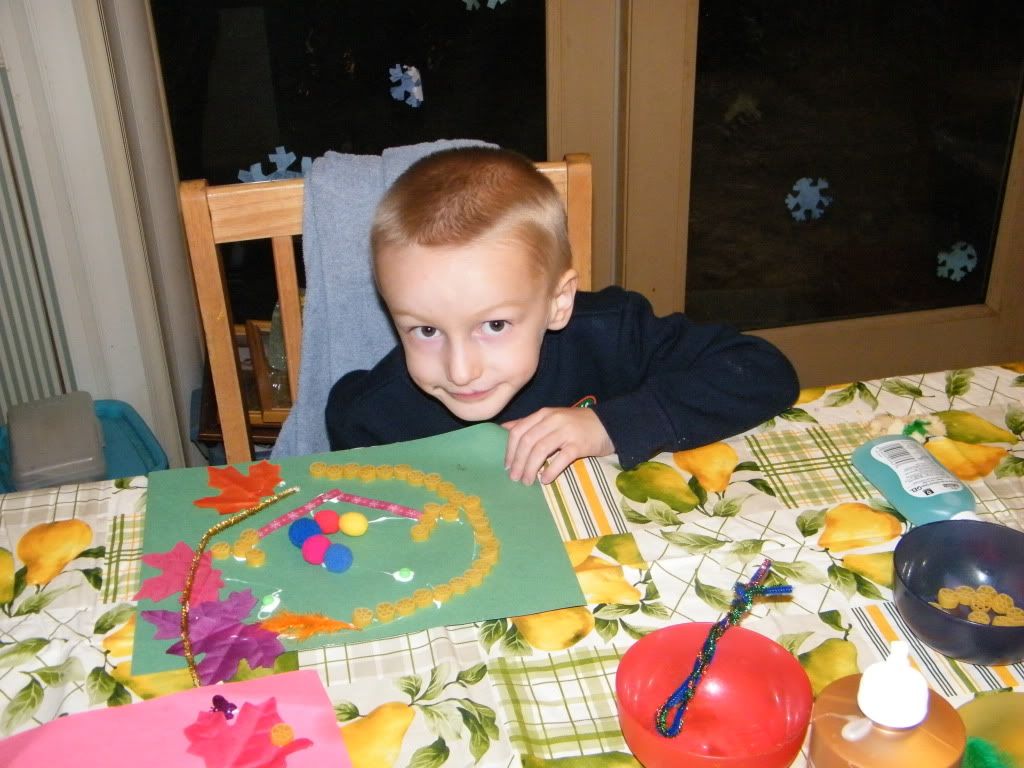 this one is Nick's
Linking to......