I recently bought some Melissa and Doug paints for Nathan (using my gift card from CSN stores). The day UPS dropped them off, Nathan saw them and was so excited that he asked if he could paint with them right away. How can I say no to a little creativity time.....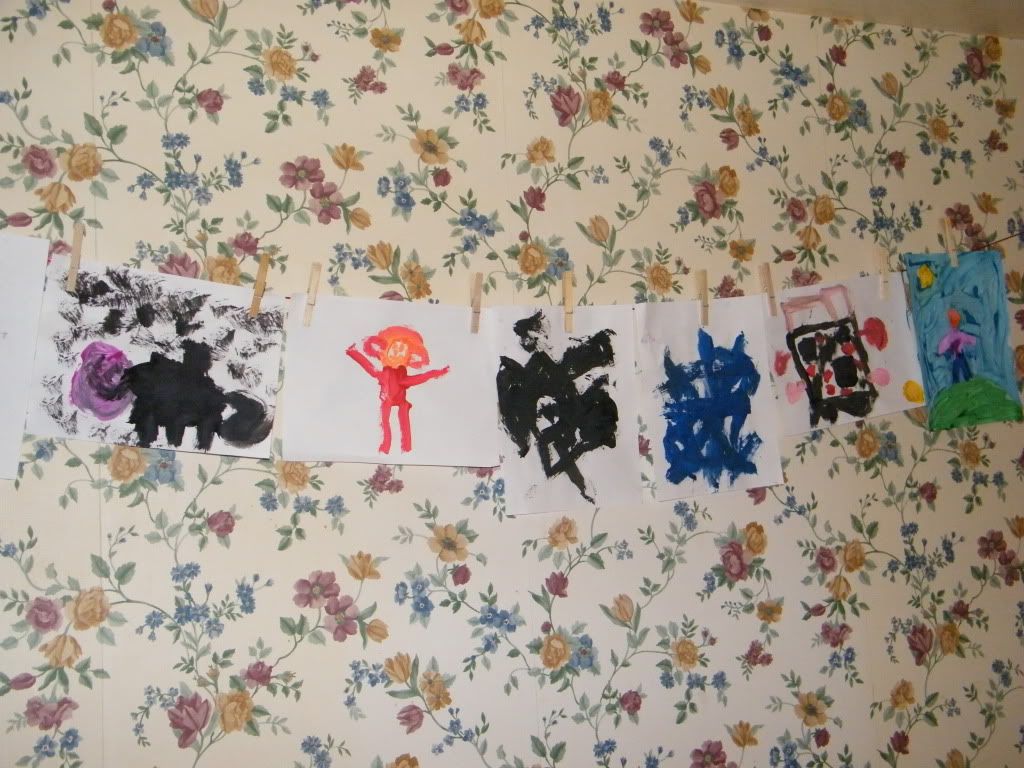 These have been hanging up for a few days now . . . . and this morning, he told me I hung his house painting upside down (???) I'm not even sure which one is the house, are you?
*Disclosure.....just to protect myself, even though I didn't really endorse it - I was not paid by CSN or Melissa and Doug - just sharing some art, that's all.