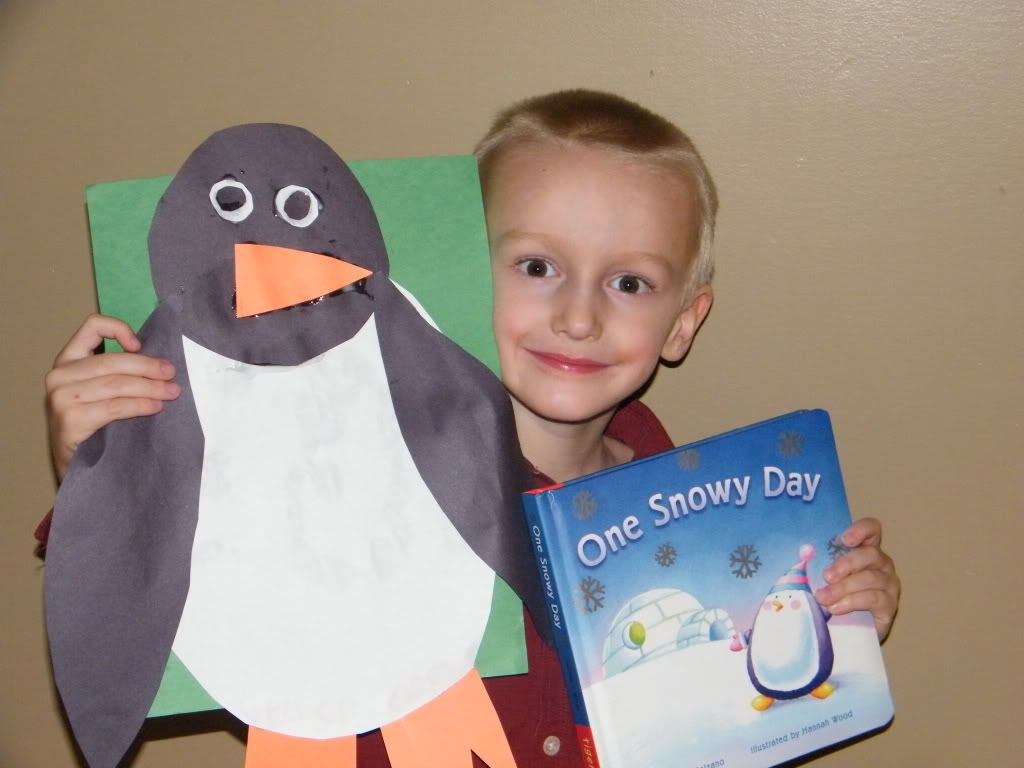 We recently read the book One Snowy Day by Tammi Salzano. I thought this was the perfect book for our recent snowy weather. Penguin and his friends love playing in the snow in this board book, with a padded cover. It's a cute little counting book, perfect for preschoolers. One woolly hat, two warm mittens......Nine snowy footprints, Ten marshmallows in Penguin's hot chocolate. Nathan wanted to count everything on the page as we read. The illustrations are bright, cheery and fun. We loved it!
We were inspired by the book to make a penguin craft. We used white, black, orange and green paper, scissors and glue. I cut an oval shape using the white paper and two small circles for the eyes. Then I cut two flippers and a circle for the head out of the black and two more smaller circles for the eyes. Next, came the beak and the feet. We used the green as a backdrop, even though our penguin overlapped the green - it was enough to give it some extra color. We glued all the pieces together and wallah.....a penguin!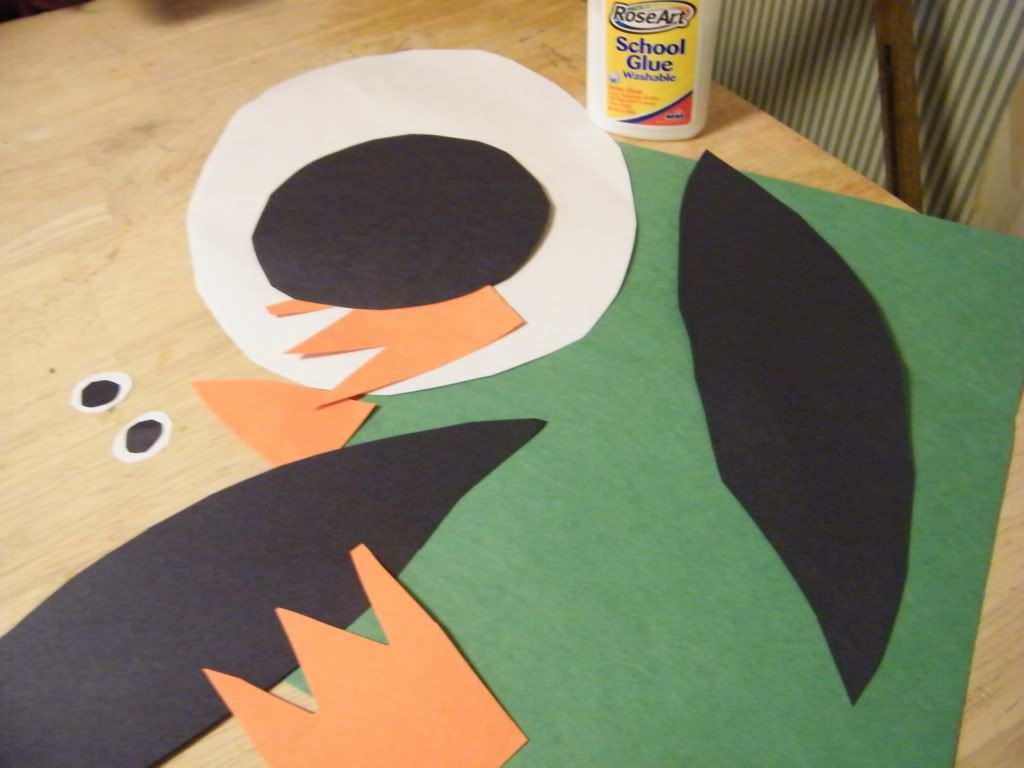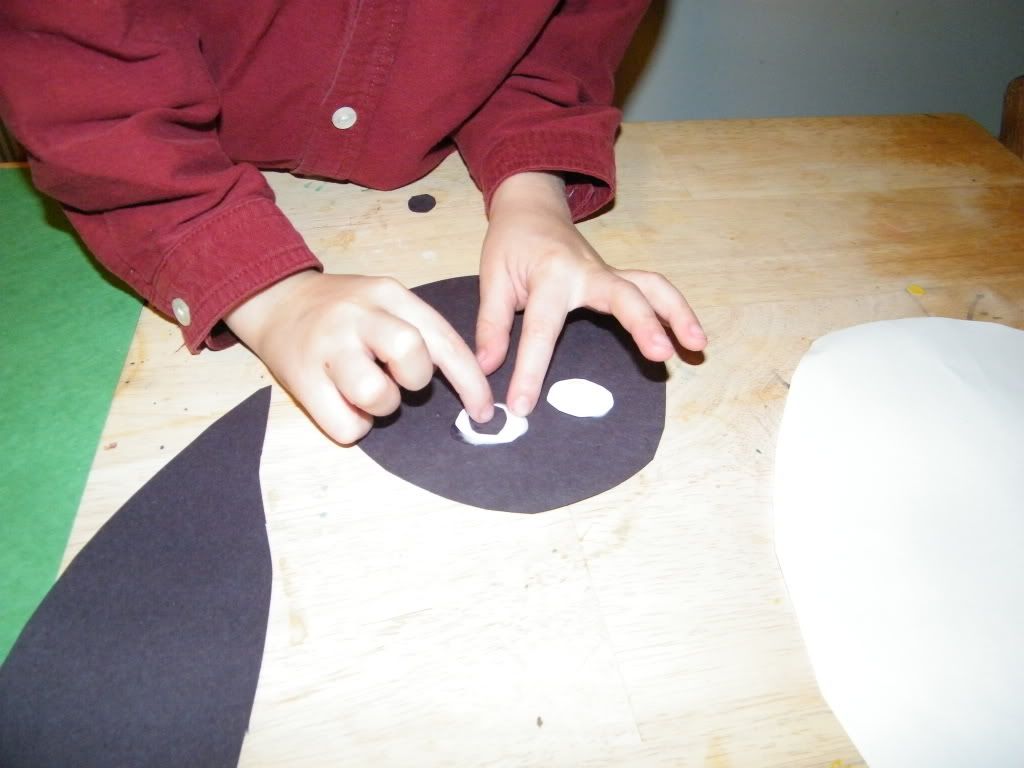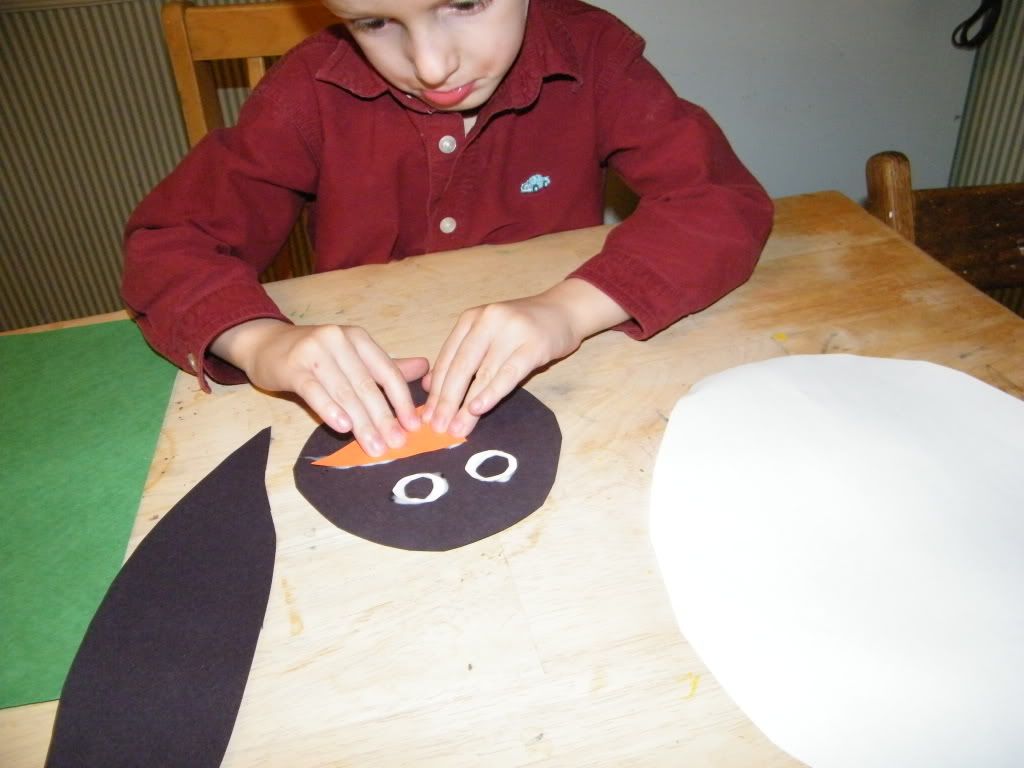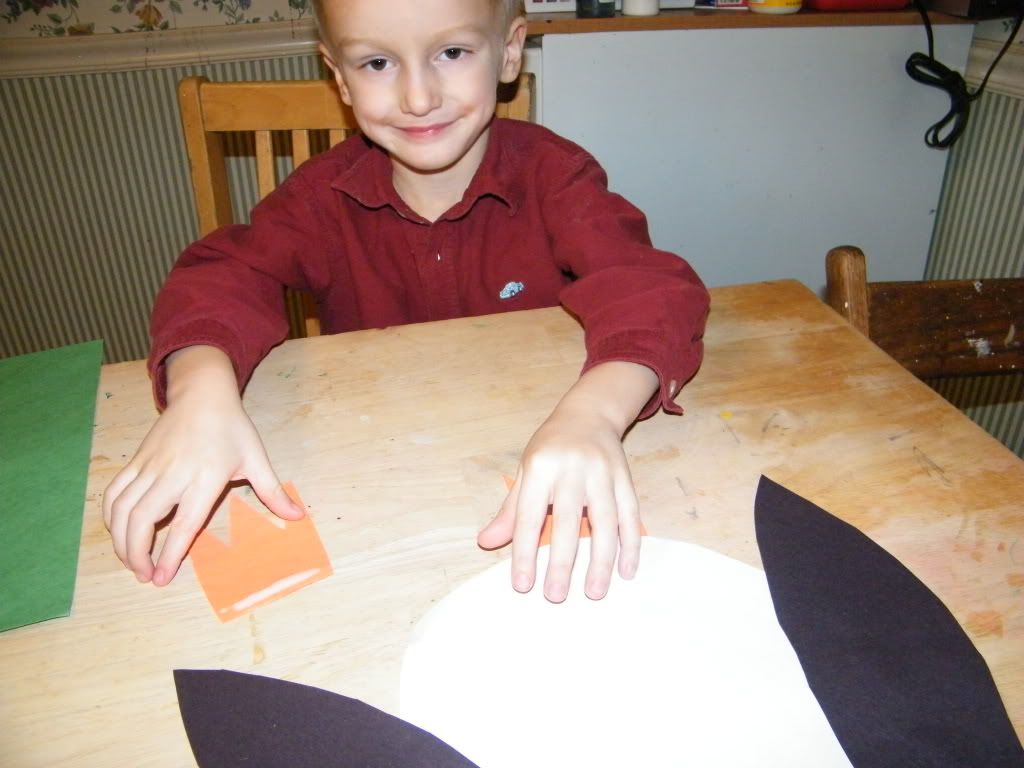 Cute, huh?
*Disclosure: I received this book from Tiger Tales for review purposes only. I was not compensated in any way. The opinions here in are my own and were not influenced by Tiger Tales.