Nothing too fancy here. Just a little sprucing up.
When we first moved in to this house six years ago, we did nothing to it. It had and still has in some rooms, "old lady" wallpaper in every room. If you remember me posting about that before, we're talking some rooms with two different patterns on the walls and the kitchen is one of them.
We left it alone all these years, talked about redecorating, but never did anything. Last year, all the wallpaper (that the kids have started ripping off) really started to bug the crap out of me, so slowly but surely I started ripping it down and painting rooms one by one. I did the girls' bedroom. I ripped off the border in the older boys' room (still have to paint in there), did the living room, hallways and entry way. And now I'm in the kitchen. Our cabinets were dark wood and ugly. The kids were bending the knobs on the drawers and doors, breaking one door completely off the hinge. Not to mention peeling the paper off the wall. Rich kept saying pick a color and let's do it. I kept putting it off. I need to "see" something to decide if I like it. I have a hard time visualizing what something could look like when it's done.
We did decide on painting the cabinets white and I did pick out the new hardware for the cabinets as well. Also decided on white wainscoting on the bottom half of the wall, but I am still undecided on the counter tops and wall color. I can't decide if I want something simple and classic like white or gray. Or if I want something bold and colorful. The room is bright and it gets lots of sun and can probably handle something a bit brighter or bolder....but I don't know. Every color that I have picked out so far has been neutral, which is why I'm leaning towards the brighter shades, something different. But I tend to play it "safe" as far as colors go, which is why I'm also thinking of something classic. I realize that it's only paint and I can paint over it. I also realize that this is more or less a "temp" job. We will be remodeling some where down the line when we close up the back porch and turn it into a dining room, but that won't be for a while.
What to do, What to do.....
Anyway, there's no turning back now on the cabinets, since yesterday our friend Bob came over and started taking down the doors and drawers and sanding and priming them. Because school was cancelled, the kids were home and since I have severe asthma I had to get out of the house (the dust was terrible). So, I took the kids out for some errands and McDonalds. They played while I froze in the play area....seriously that room was COLD!
Wanna see some pics? Sure you do - here ya go........
The dark wood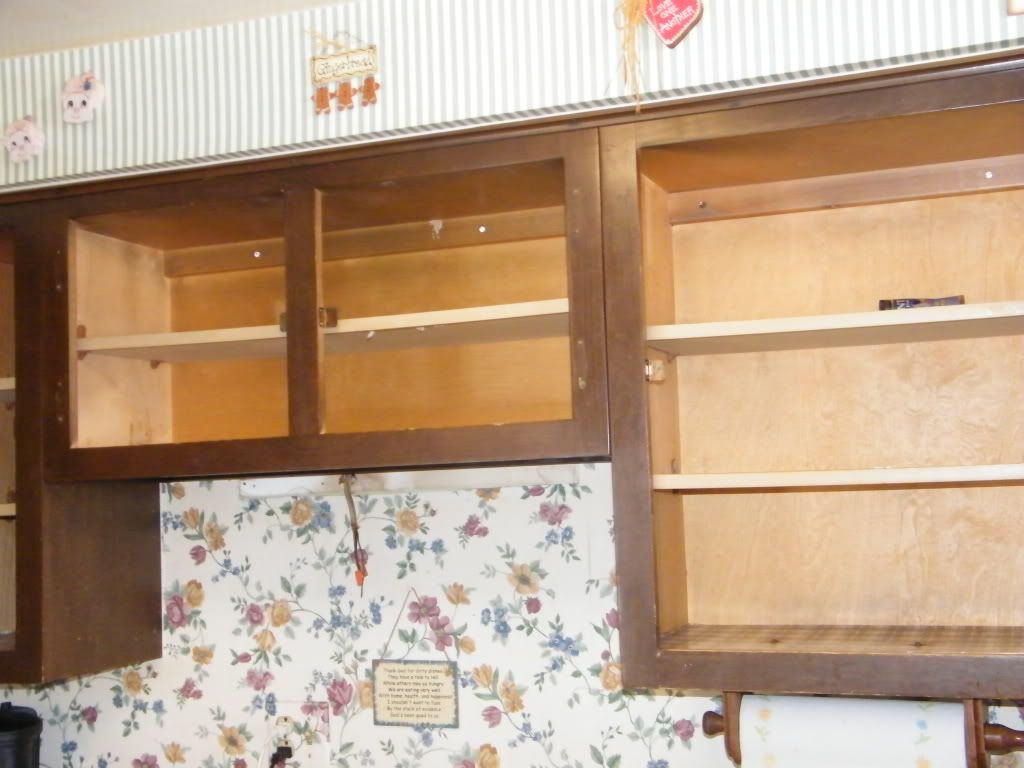 With the primer....I'm getting a new range hood (in stainless steel).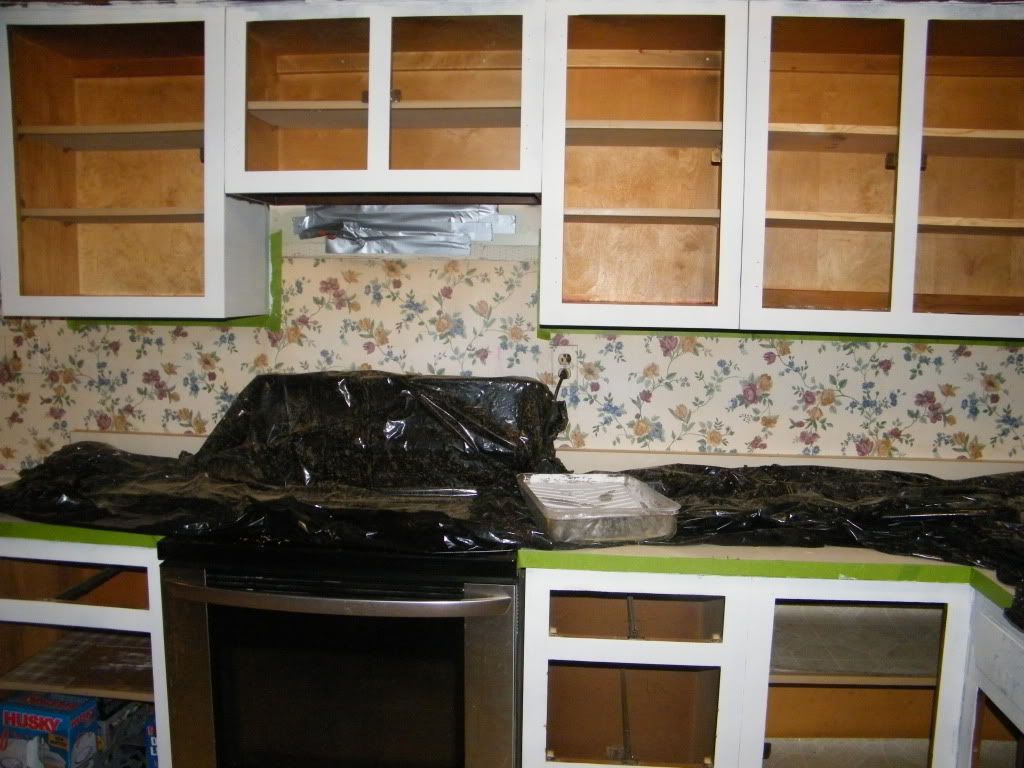 The walls look really U-G-L-Y now, don't they? LOL!
I had the easy job, keeping the kids busy...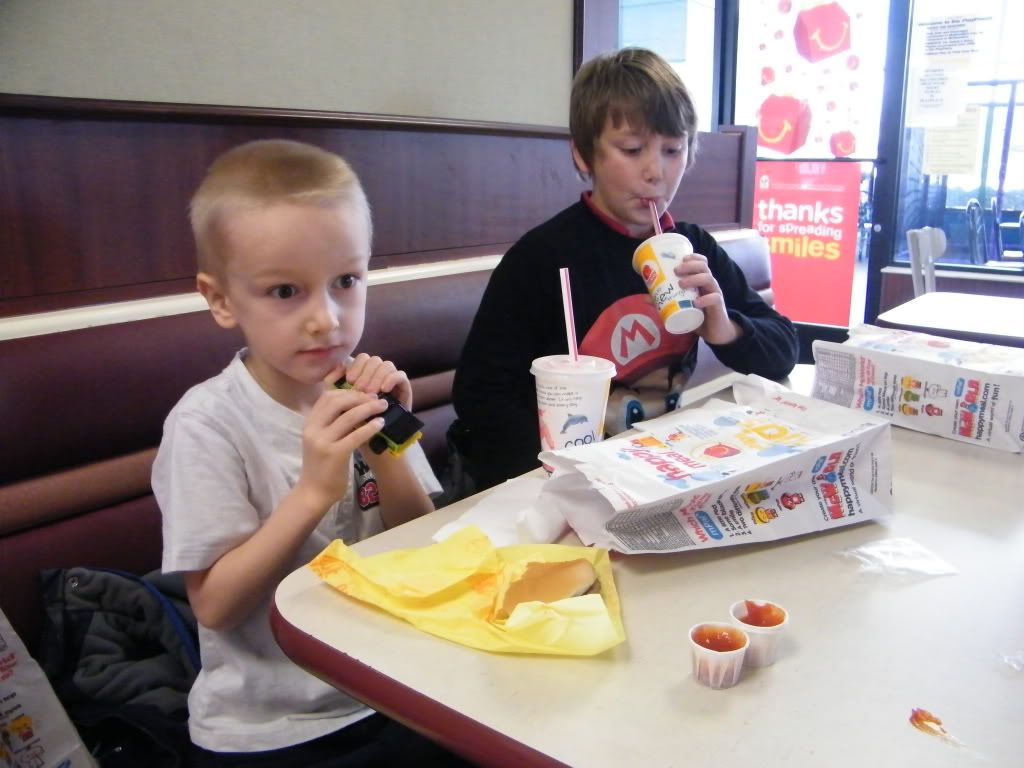 So, what do you think about paint color? Should I go for...
Bold and flashy?
or
Neutral and classic?
I seriously cannot decide!