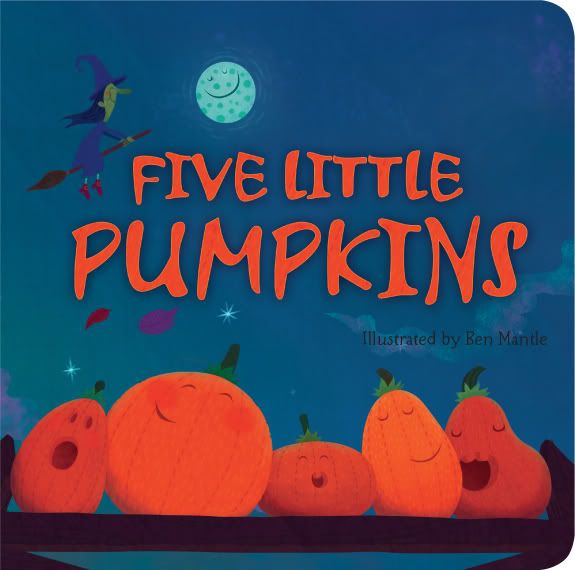 Nathan absolutely adores this book (and to tell you the truth, I do too). We've read it so much that Nathan actually has it memorized. Nicholas said "Hey Mommy, Nathan can read." I don't think he realized that he wasn't reading the book, just reciting it word for word. The illustrations are so bright and vivid and fun. This book has quickly become our favorite Halloween book.
Because he loves the book so much, I decided to do a little craft with him. We painted some egg cartons orange for the pumpkins, used green craft sticks for the fence, foam stickers of leaves, a moon, witches, ghosts, bats, etc. Everything that he saw or read about in the book. His little project turned out to be quite the masterpiece and he was so pleased with himself when it was finished.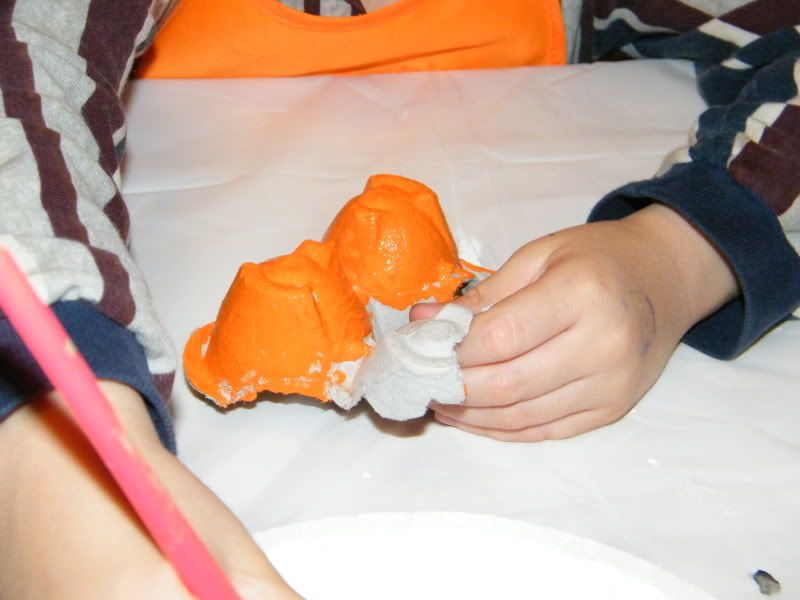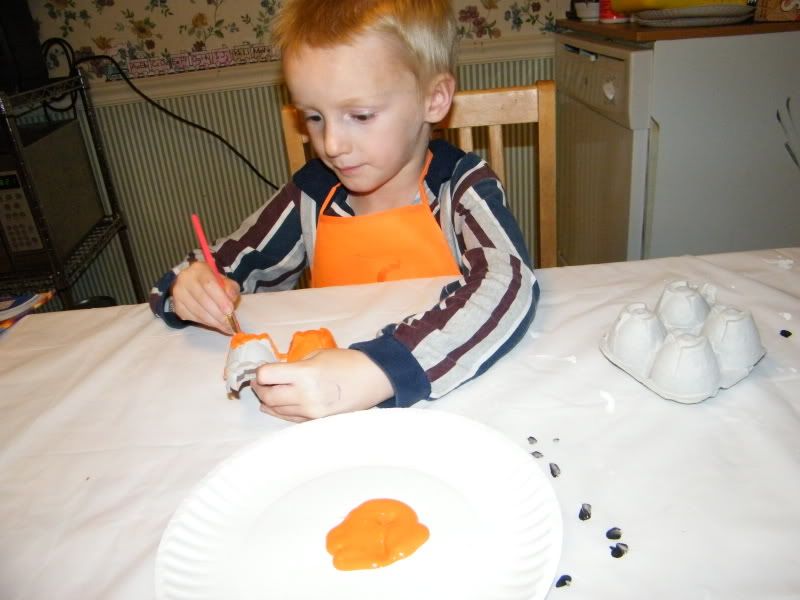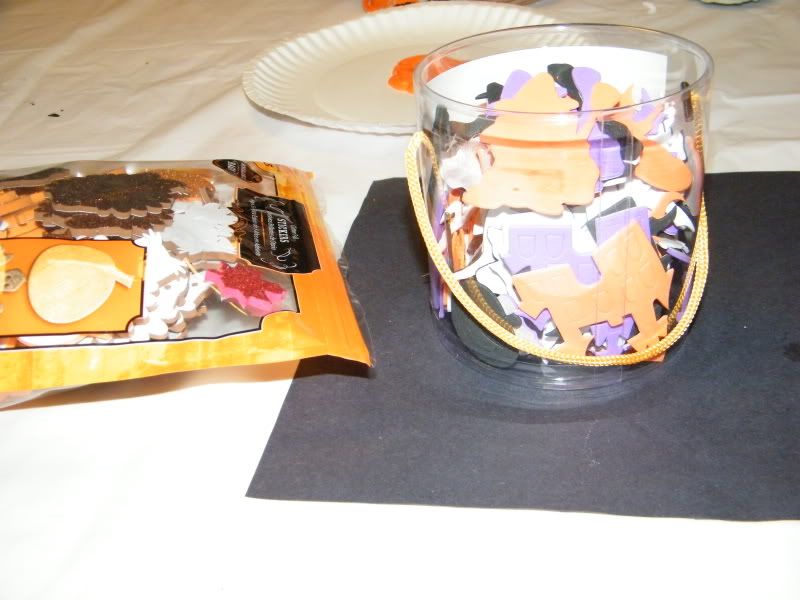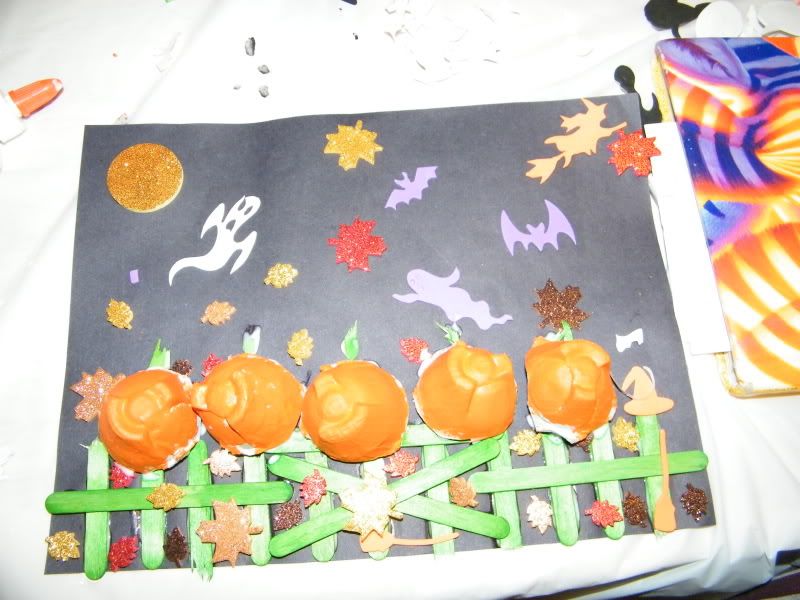 Both boys decided to make some Halloween scene pictures with more of the foam stickers. They used paper plates, basically because they were just sitting there on the table. I didn't mind, since together the plates and stickers only cost me $1.89 and bought me a few hours of quiet from them hahaha.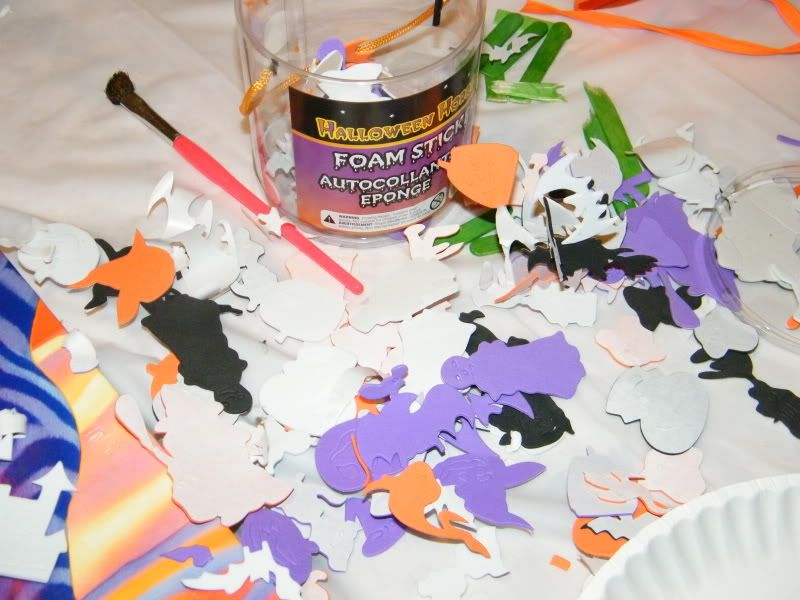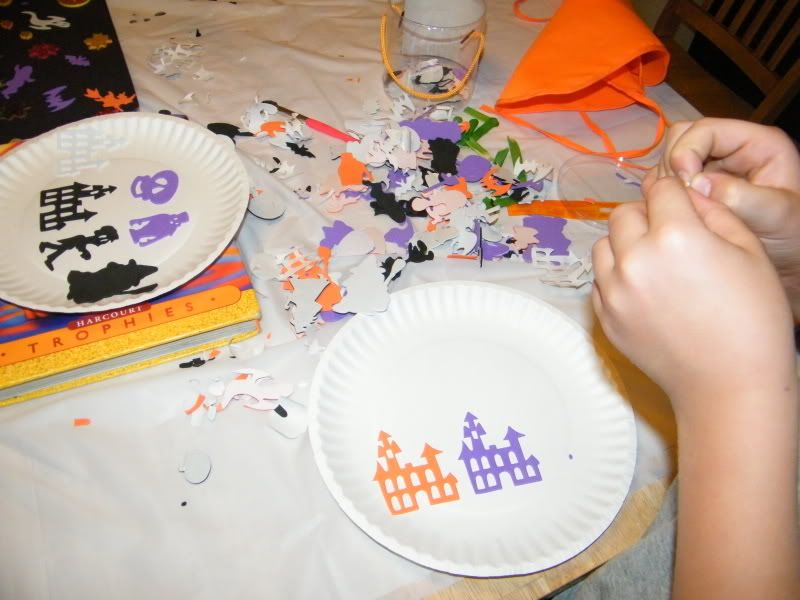 *Disclaimer: I received the book Five Little Pumpkins for review purposes only, as a reviewer for Tiger Tales books. I was not compensated in any way. The opinions herein are my own and were not influenced by Tiger Tales.