I love this time of year....Lots of fun and cute stuff to make and do. We've been doing alot of things with leaves lately (as you know from my
leaf cookies
and
fall fingerpainting
posts). Because of this, I headed to the library in search of some fun books about leaves.
I found Red Leaf, Yellow Leaf by Lois Ehlert. This book explains how a maple tree is born and grown from seeds in the woods. And then transplanted and taken to a nursery, where it is then packaged and sold to a little boy's family. They plant the tree and the little boy likes to watch it grow, but his favorite is when the leaves change color every year. It's an easy to read book and explains the process in simple terms for kids to understand.
We also read We're Going on a Leaf Hunt by Steve Metzger. It has the same concept as the bear hunt book, only they go looking for leaves. Nathan loved the bear hunt song and book that he heard during Kindergarten Club this summer, so when I saw this book I knew we had to read it.
Another book we read was Seasons Fall by Ann Herriges. It's a book about all the fun things that happen during the fall season.....leaves changing colors, birds flying south, animals getting ready for winter, harvesting crops and picking apples.
When we were finished reading the books, we did another leaf project. I saw this idea on
See What We Did Today
. A fun blog with lots of craft ideas for preschoolers.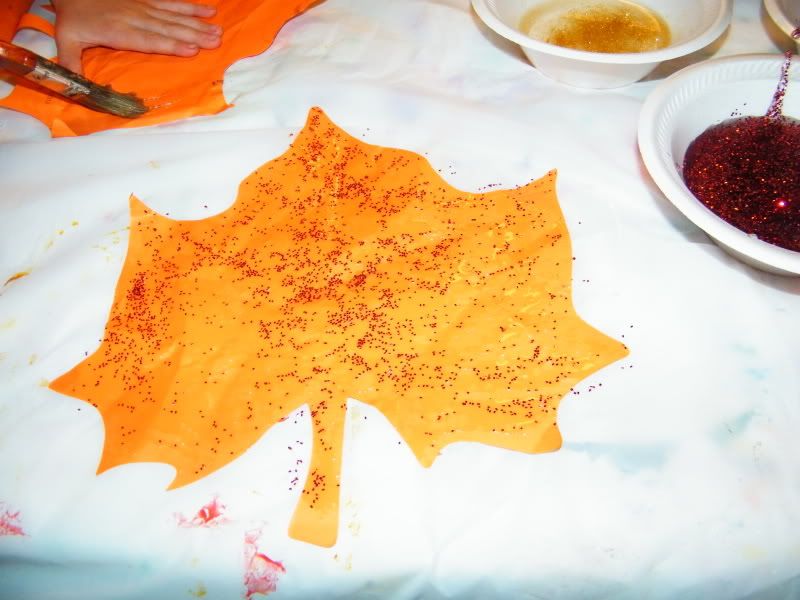 Trace and cut out leaves on fall colored paper....we used Red, Orange and Yellow. Crumple them up and then flatten them out. Mix together generous amounts of glitter and light corn syrup.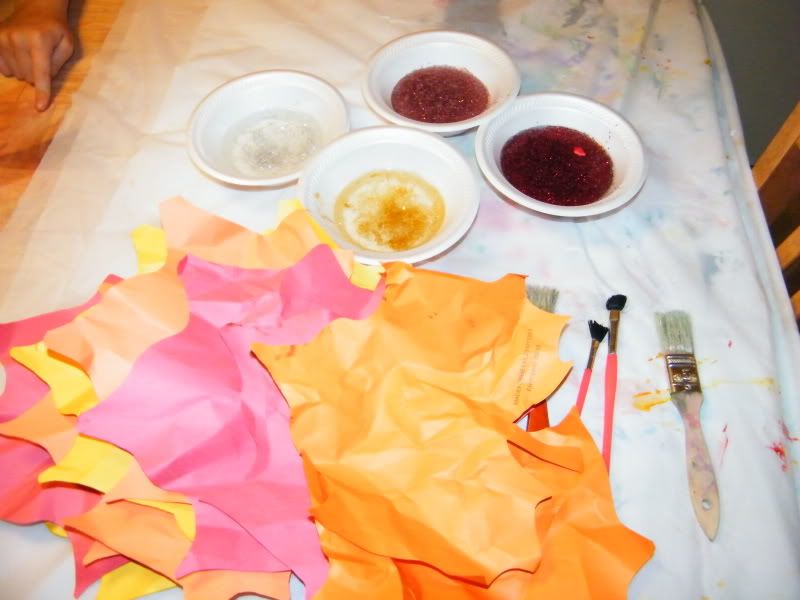 Brush the corn syrup/glitter mixture on the leaves.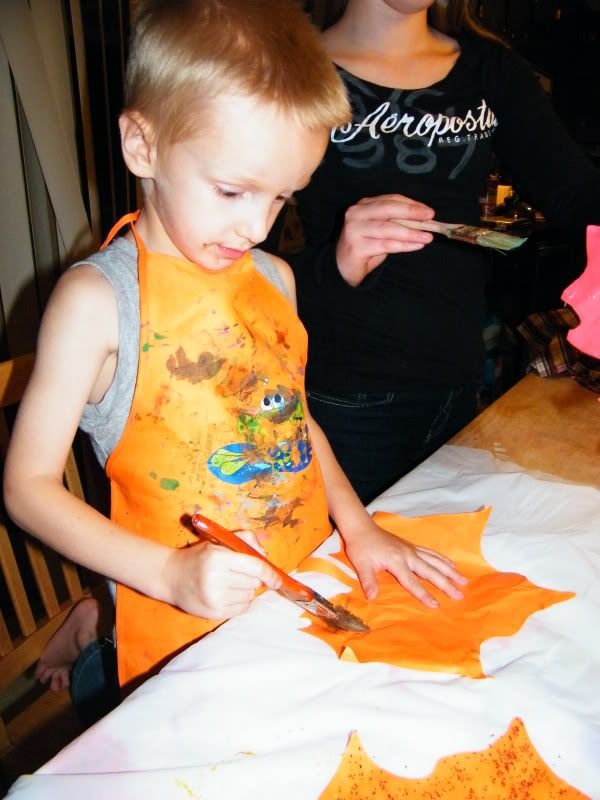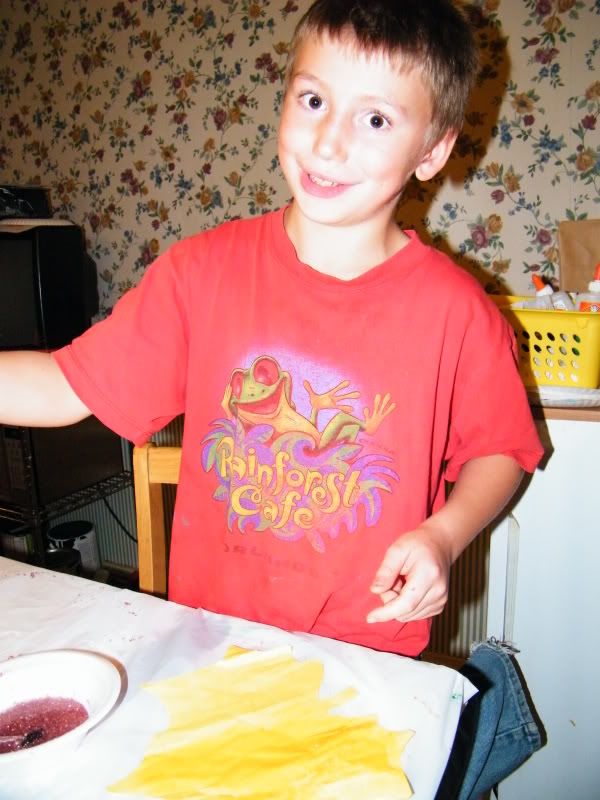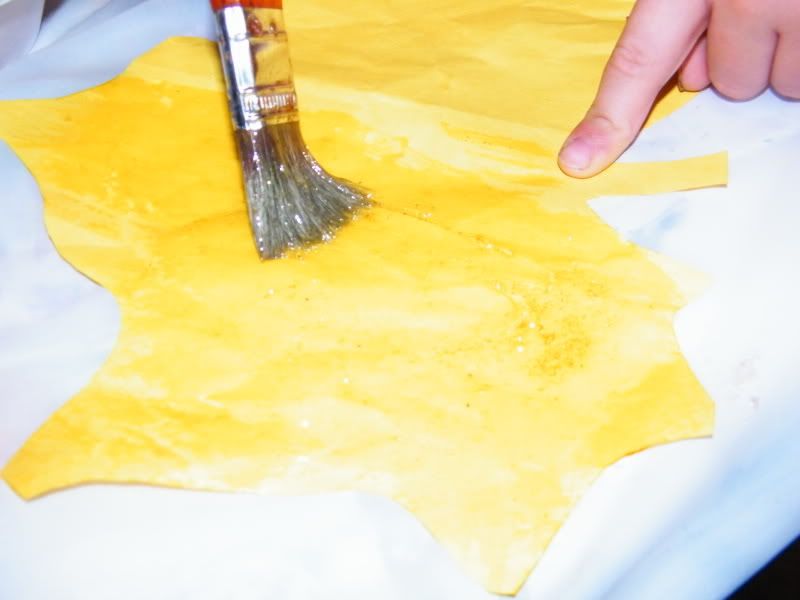 Aren't these so pretty?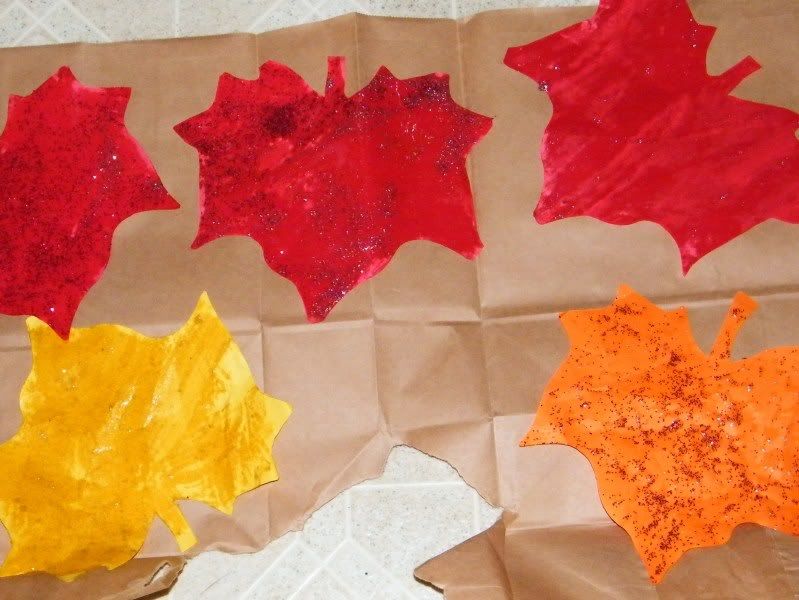 A bit of a warning though, the corn syrup makes them pretty sticky....but I think it was worth it.
While you're here, why not check out my interview with a fellow stART mom....
Leah