I made some delicious chocolate chip muffins for breakfast yesterday. I actually made mini ones (bite sized). I received a Fox Run 24 cup mini muffin tin from CSN stores for review, so I had to try that baby out....you know, to make sure it worked properly ;) I also received a Farberware spring form pan and a Flirty Apron to review as well. While I haven't had time to use the spring form pan as of yet, you can be guaranteed that my cute Flirty Apron and I are very well acquainted =)
1 1/2 c. all-purpose flour
1/2 c. white sugar
3 tsp. baking powder
1/4 tsp. salt
1 c. chocolate chips
1 c. milk
1/3 c. melted butter
1 egg
Mix dry ingredients and add chocolate chips. Combine egg, milk and butter and stir into flour mixture. Do not beat. Bake 375 for 20 minutes (10 mins. for the minis).
*I like to sprinkle a bit of sugar on top of muffins to give them a little something extra.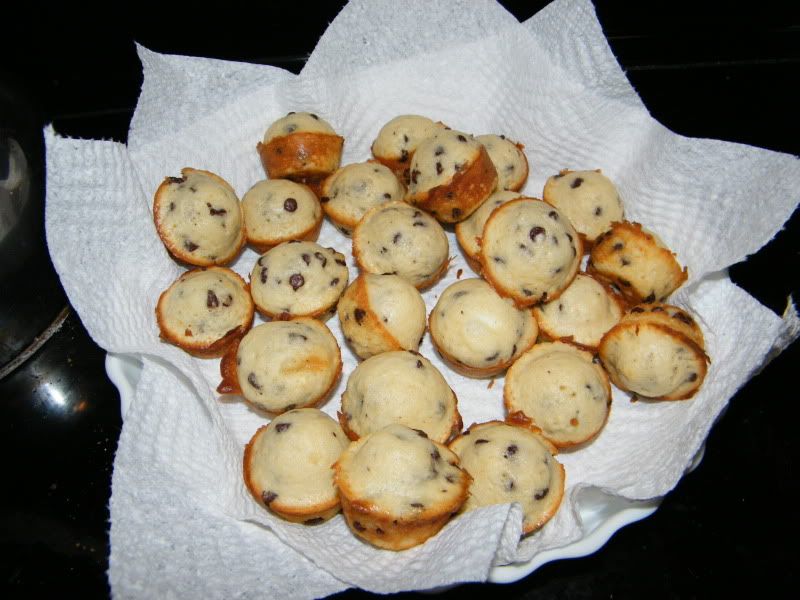 I love my new mini muffin tin. I put off buying one for years, thinking I'd never use it. But now that I have, I love it and I'm thinking of all the fun, cute, bite sized goodies that I can bake in it now. The non-stick finish makes it a dream to pop out the muffins when just using a spray.
Love it!
LOVE, Love, love this........
for so many reasons (sweet design, washable, sweet design, etc.), since this little baby came in the mail, it's been on me, more than on the hook.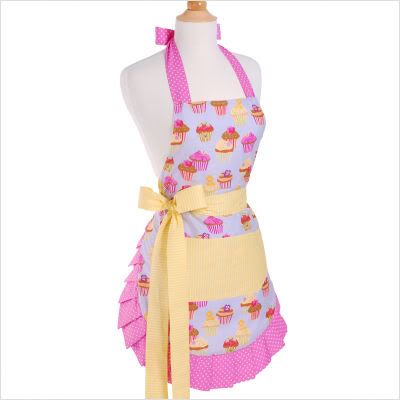 And I'm sure I will love this too...Cause I can't turn down a good cheesecake and now that I have a pan to bake them in...well, there goes the diet!
*Disclosure: I received the spring form pan, the apron and the mini muffin tin for review purposes only. I was not compensated in any way. The opinions herein are my own and were not influenced by CSN Stores, Farberware, Fox Run or Flirty Apron.