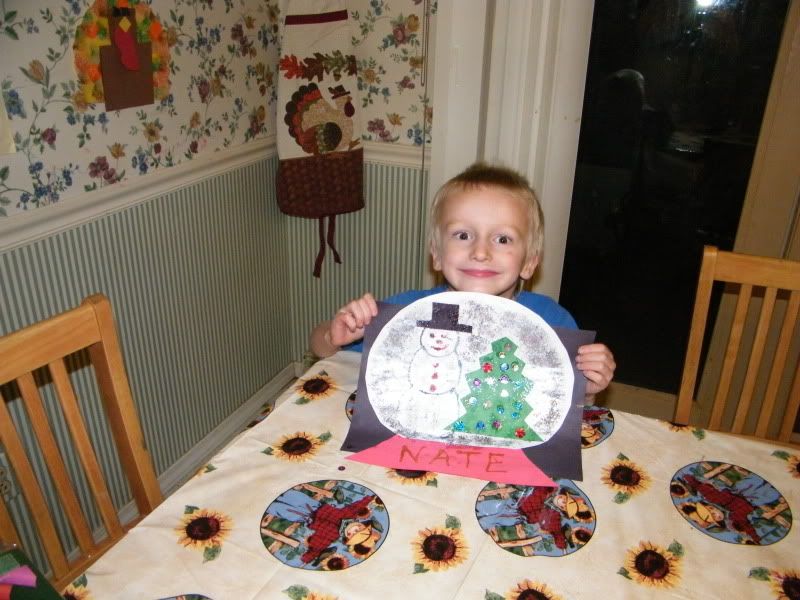 (check out my little apron hanging in the background...finally bought myself one, heehee)
Yesterday, we had our first snow flurries. Nothing major, nothing stuck. Nathan said "Look Mommy it's raining snow!!" LOL! I love how their little minds work, don't you? In honor of our "first" snow of the season, we made paper snow globes.
All you really need is some construction paper, glue, glitter glue and/or glitter and some scissors. I took a sheet of black construction paper to use as a background. Then cut out a stand with red construction paper. I also cut out a big white circle to use as the globe. We made a tree and a snowman to go inside the snow globe. We traced the snowman and made eyes, mouth and buttons using glitter pens. I cut a tree out of green construction paper and got out some sequins for Nathan to glue on the tree as ornaments. Then I brushed some glue on the globe and Nathan sprinkled glitter on the globe.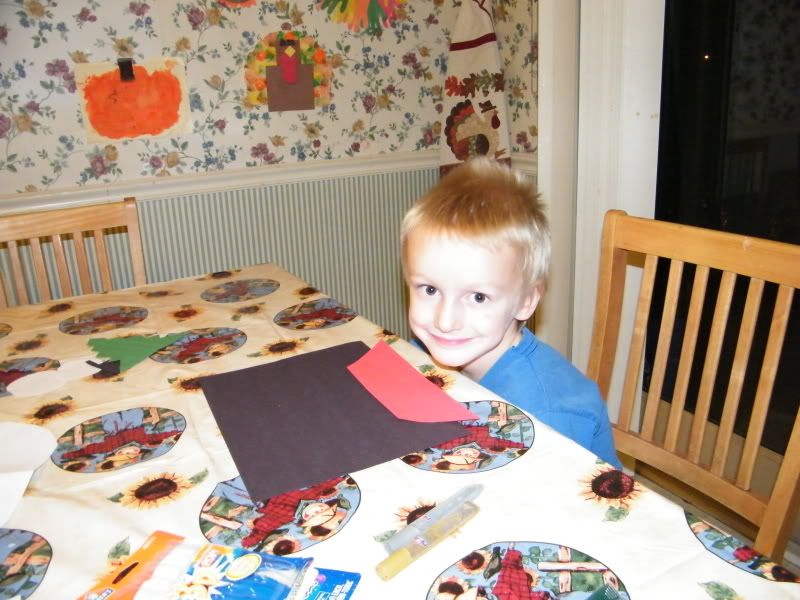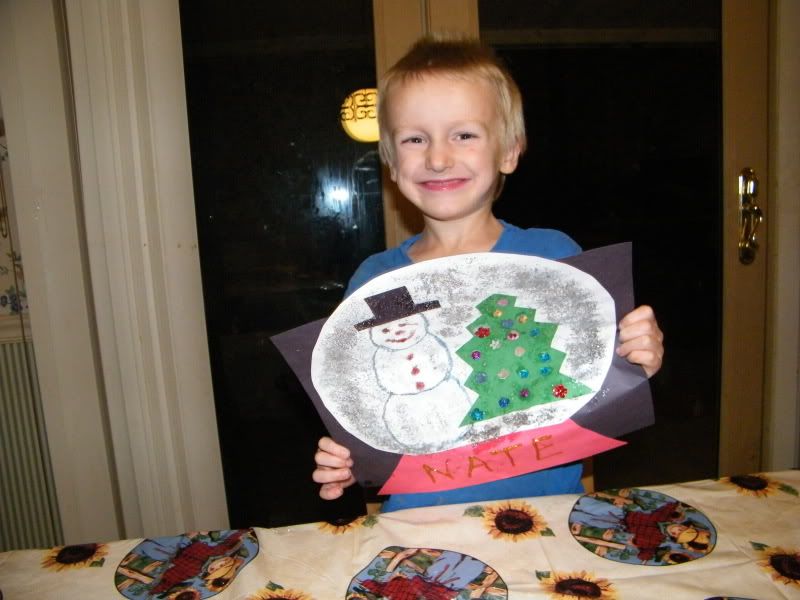 Came out great, didn't it? Nathan LOVES it!