Gobble, gobble, gobble. . . .We made turkeys today.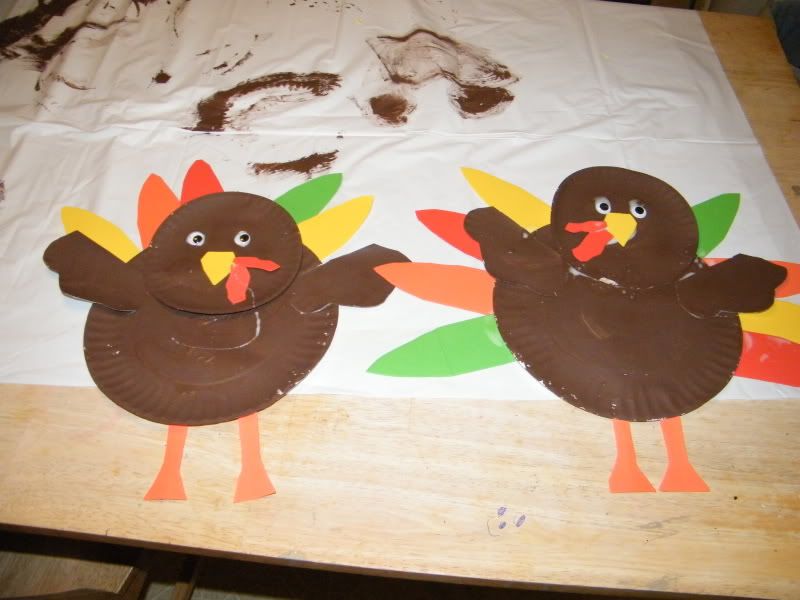 The boys painted one large paper plate and two small paper plates brown.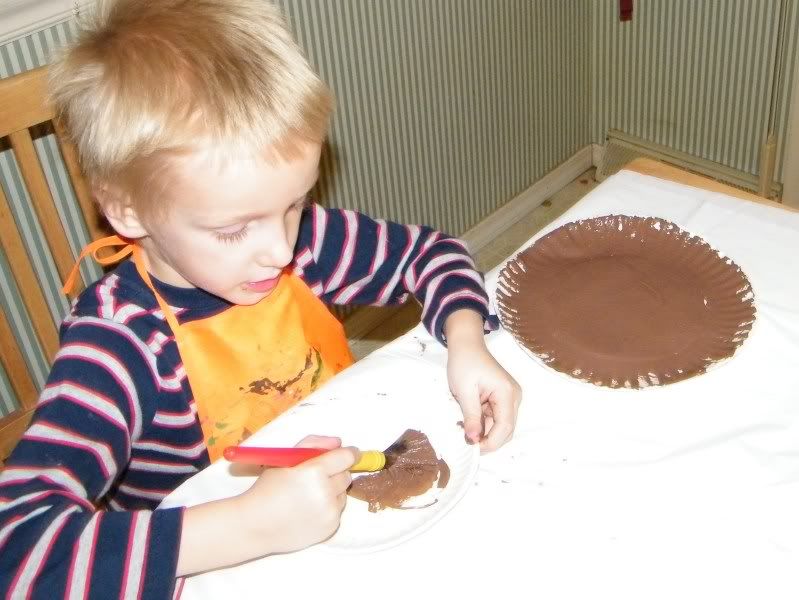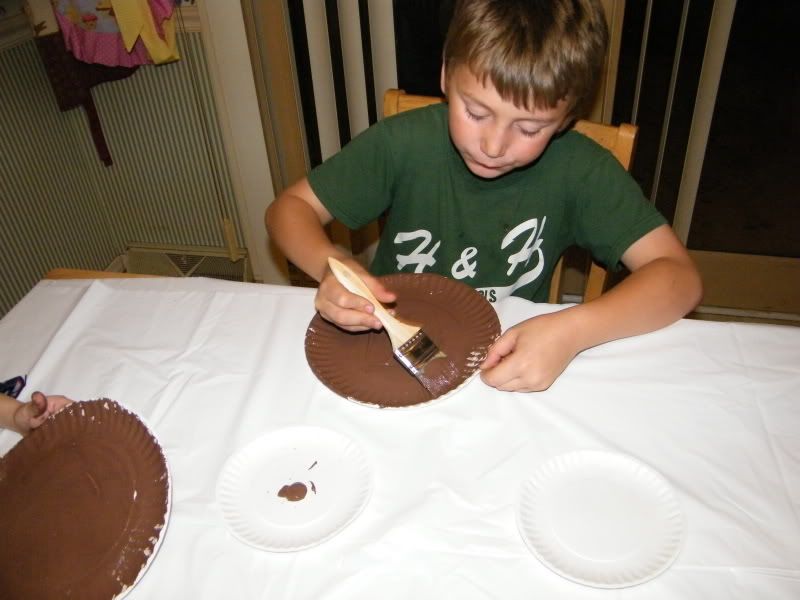 I cut feathers, legs, beaks and gobblers out of foam board
We also used wiggle eyes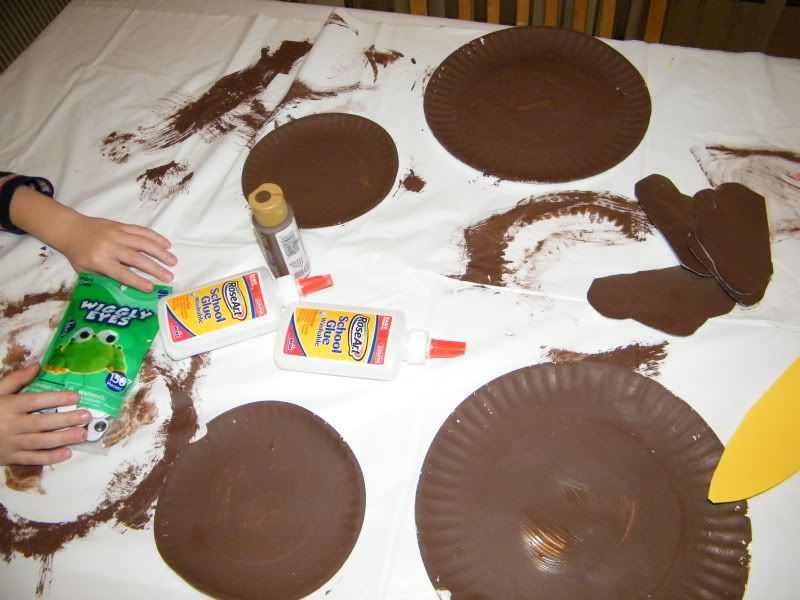 I used one of the smaller plates to cut into wing shapes
We glued the small plate (head) to the larger plate (body)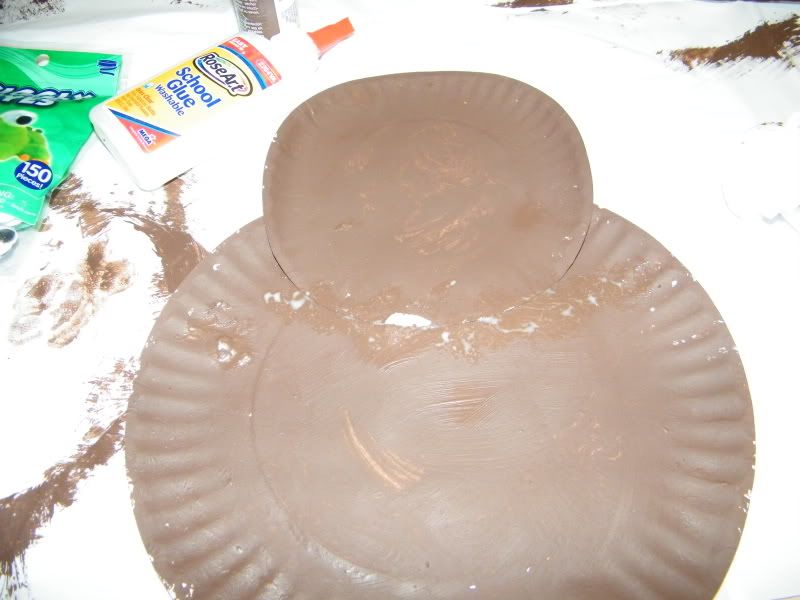 The boys glued the feathers to the back of the plate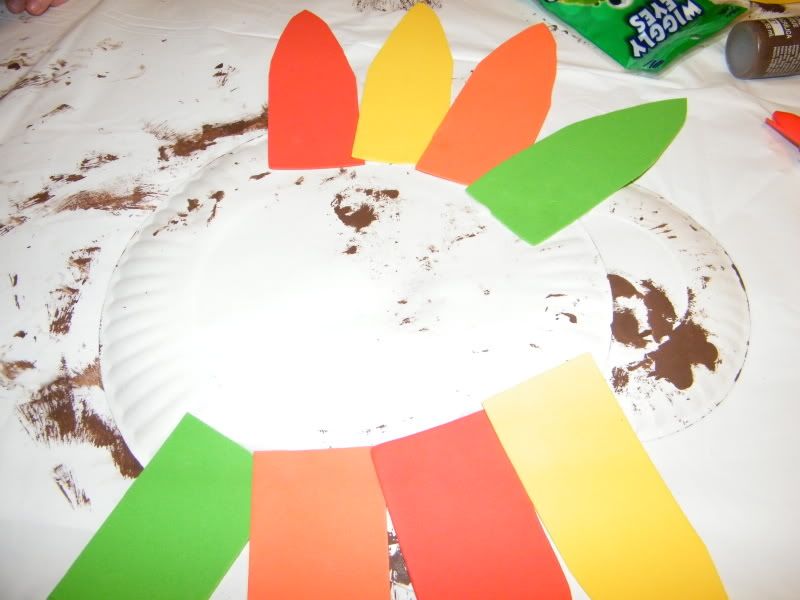 And wings to the front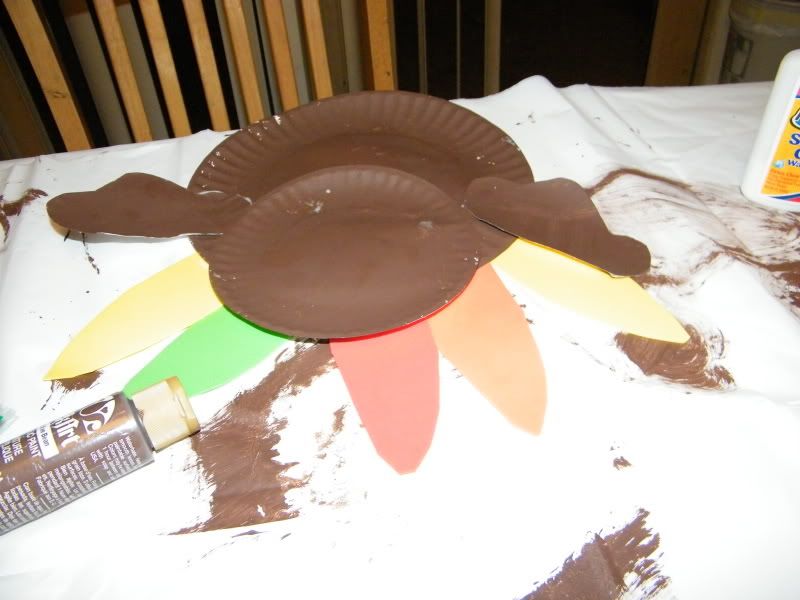 They glued eyes, beaks and gobbles to the face
Super cute turkeys, huh?
I baked up some yummy cookies today as well.
Recipe by Bakerella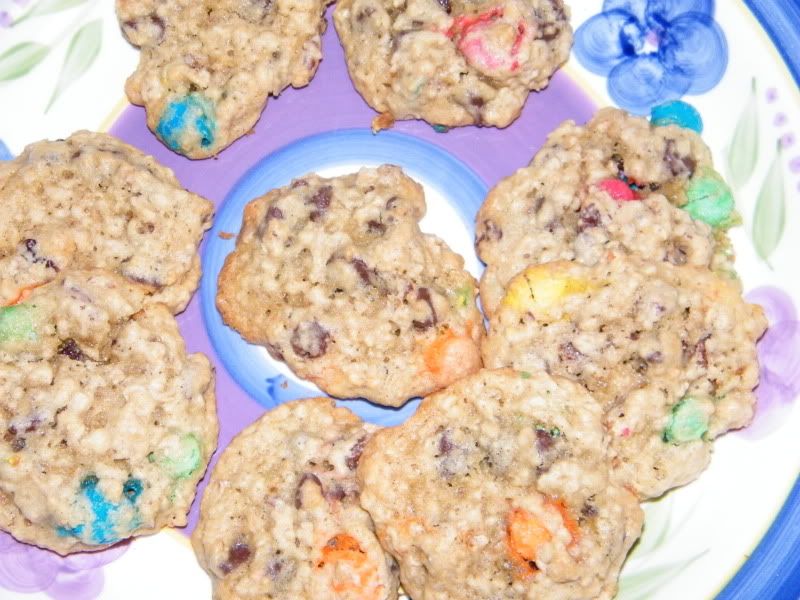 Here's the recipe:
1 1/3 cup all purpose flour, spooned into measuring cup & leveled
1 teaspoon baking powder
1 teaspoon baking soda
1/4 teaspoon salt
1 cup cooking oats
3/4 cup m&ms
3/4 cup semi-sweet chocolate chips
1/2 cup brown sugar, packed
1/2 cup white sugar
1/3 – 1/2 cup chopped pecans
Stir all the dry ingredients in a large mixing bowl
Add
1 slightly beaten egg
1/2 cup butter (melted slightly in the microwave)
1 teaspoon vanilla
Mix wet ingredients into dry ingredients. Use the back of a large spoon to work it all together. You may even need to use your hands to get everything incorporated. Then roll the cookie dough into 1½ inch balls, place on a parchment covered baking sheet and bake for about 10 minutes in a preheated 350 degree oven
*I didn't roll these into balls...I just scooped them up by the spoonful and plopped them on the cookie tray.
These were really yummy! And the BEST part was.....I got to use my new apron. Isn't it cute?! I love me some cupcakes!