Nathan came home from school with this cute little Indian headband, he ran around the yard whooping it up til he reached the front door. He looked so cute that I had to snap a pic of it.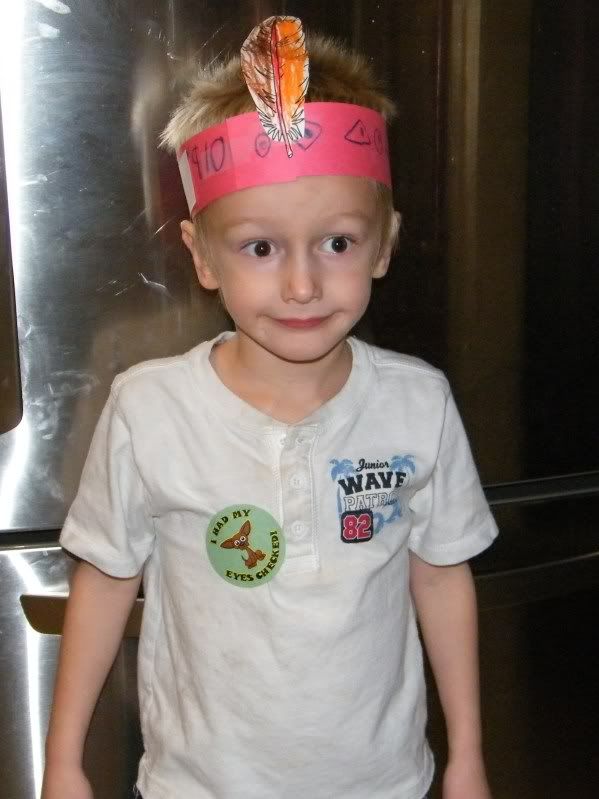 After we ran to the grocery store and Amanda played a game with him and Nick, he started saying "Mommmm, I'm bored - Will you do a project with me, puh-leeeeeze?!!"
So, I got out some construction paper, regular and scrapbooking scissors, fall foam stickers and the glue.
I glued four sheets of blue paper together.
Cut some grass with zig zag scissors and glued that on the paper.
Made a tree out of a small paper bag.
Cut out some clouds with wavy scissors
Nathan glued on the clouds and used the foam stickers.
He ended up with a cute fall scenic picture.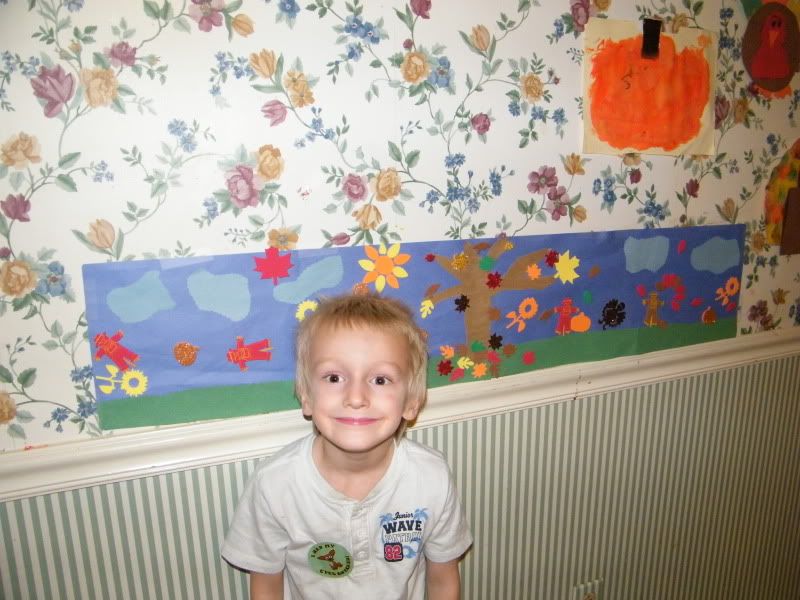 Which cured the "I'm bored blues" for about 30 minutes and knocked him out for a nice little nap.
Good thing he ate dinner early!
I'm sure I'll be paying for this in the wee hours of morning.
But I'm enjoying it now, that's for sure!