This was a fun craft project to make with Nathan. I took a poster board and made some corn shapes, then brushed Mod Podge on the board. We took tons of buttons (orange, yellow, red, gold, green and brown) and glued them to the board. I bought some buttons at Walmart......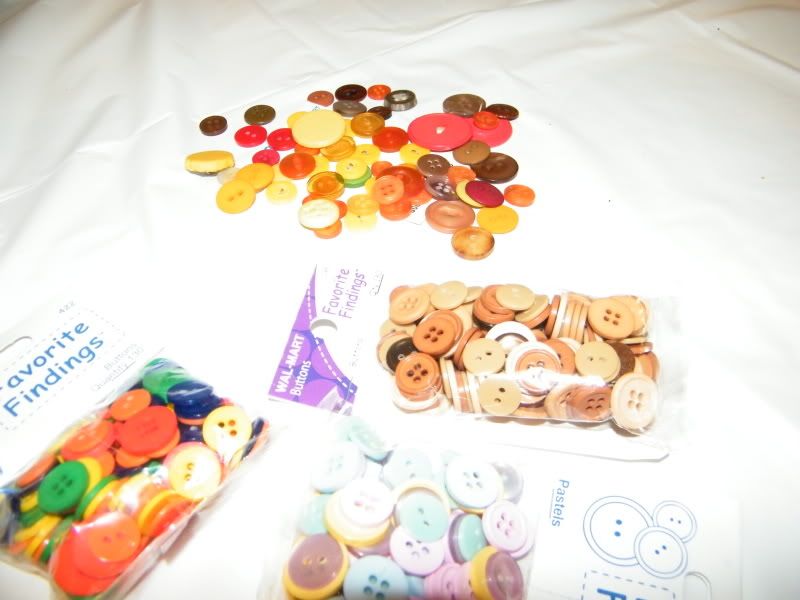 Then later that day, I posted on my facebook status about wishing I could find a big ol' jar of buttons. I think I remember one of my grandmothers having a big jar of buttons when I was growing up. I've been looking for something similar in thrift stores for a while now and have never been able to find them. A lot of people responded, including an old friend from my childhood (we went to church together and youth group, etc....I love that I can reconnect with old friends on facebook and new ones too, of course). At any rate, my friend offered me her box of buttons. I was surprised when Amanda brought the buttons home after school. The buttons were in a coffee can and it was almost filled to the top. I was so thrilled and thankful to my generous friend. I love all the buttons.....Thanks Kim :-)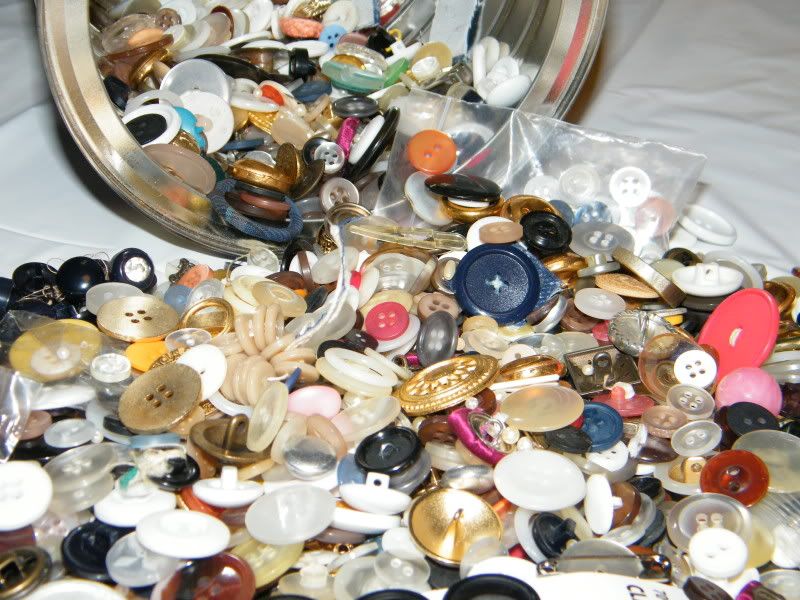 When they were dry, I cut the corn shapes out.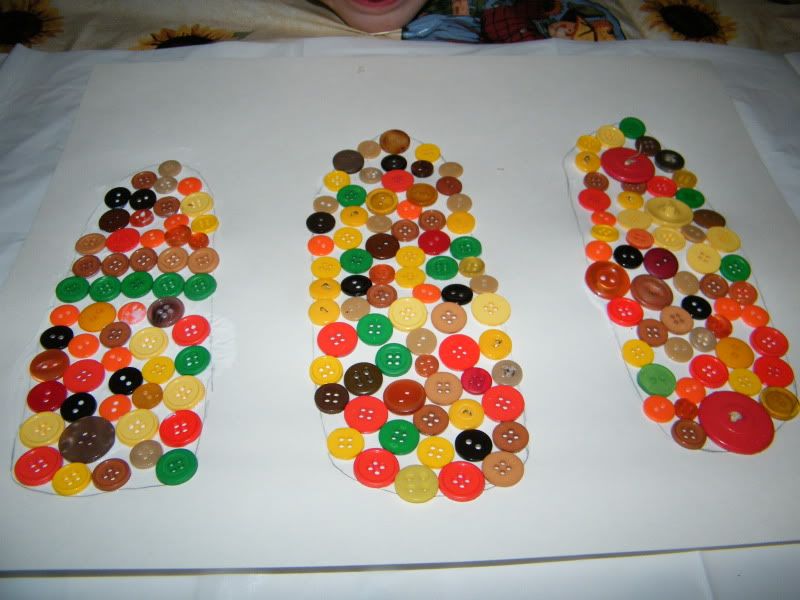 At first, I thought I should glue the corn to another poster board. I painted Nathan's hands brown and stamped them to the paper to make the husks. We also used green prints.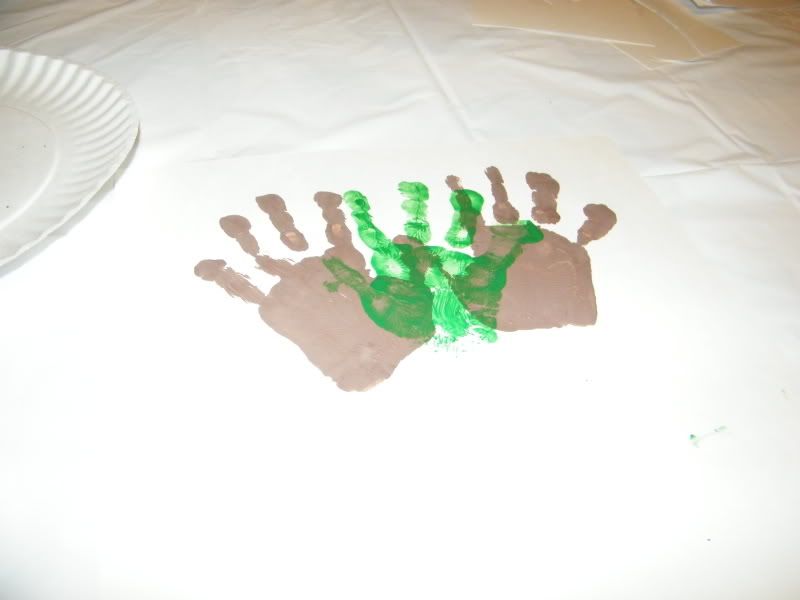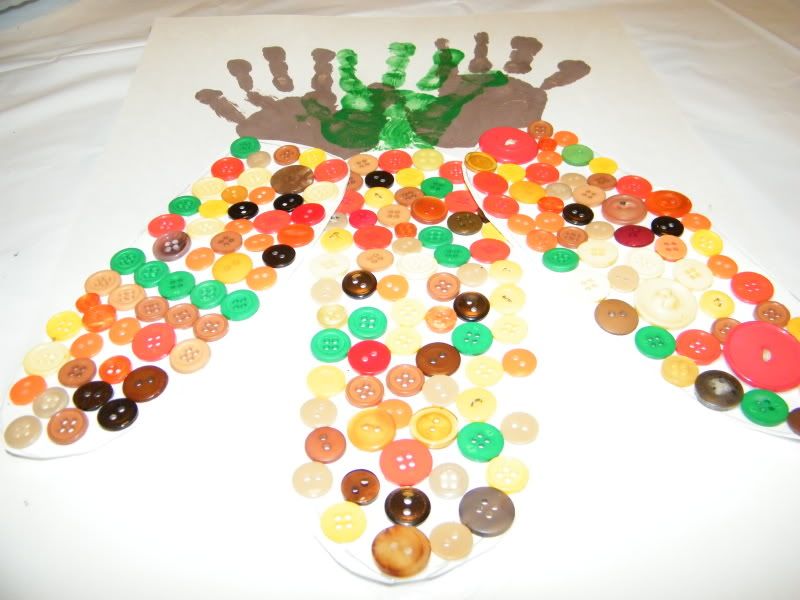 I glued some straw to it for decoration. But, I wasn't sure I liked the look of it.......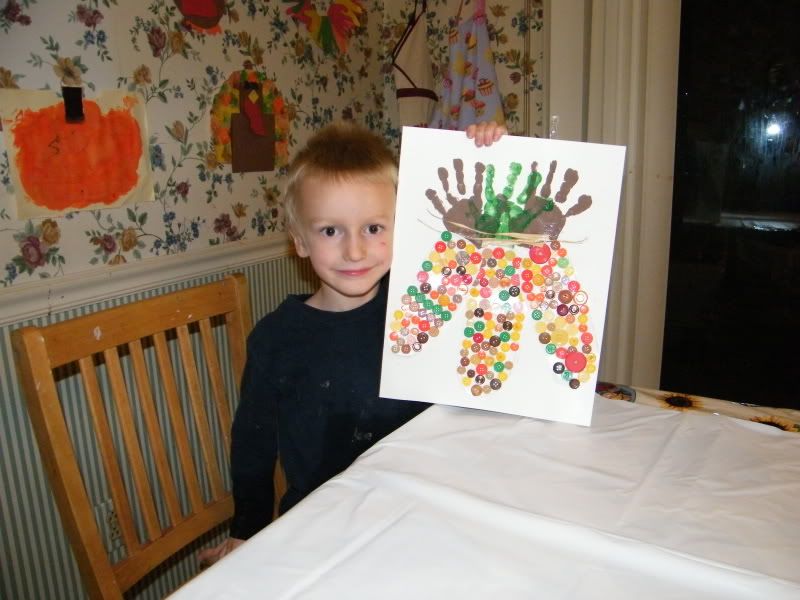 So.........
I cut them off the board and glued each one individually to some construction paper (orange, green and yellow). I took some paper bags and cut them to look like husks and glued it all together.
I think I like them this way better
But either way, it looks great.....Button Indian Corn!